Unfortunately, now matter how careful and confident we are in life, sooner or later we'll come into conflict with other people. This can be a slight disagreement quickly sorted all the way up to a full altercation, perhaps serving as a raised-voices argument with someone who has nudged your vehicle or defending your rights as a customer.
Of course, depending on yourself in a dispute can be very important when this happens, and sometimes this is more about what you choose not to do rather than figuring out how you 'win'.
After all, it's not always clear that a public dispute won't escalate to a degree you're not prepared to handle, as it's impossible to predict the behavior of other people, particularly in stressful situations. For this reason, it's wise to be cautious, and to not escalate anything unless you have a great reason for it and are totally sure of your way forward.
In the following tips, we hope you can defend yourself from a dispute no matter what, and come out the other side in the best manner possible.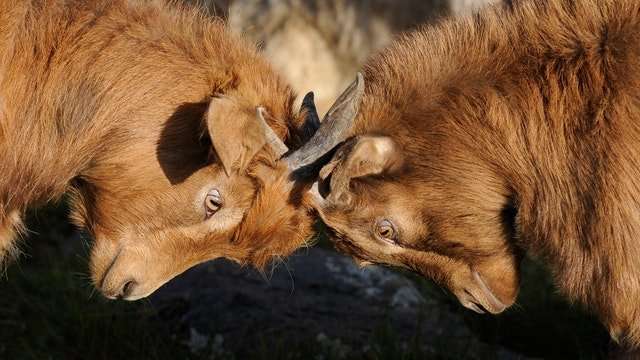 Know Your Intent For The Discussion
It's important to have a goal for opening the discussion that could turn into a dispute in the first place. For instance, approaching a neighbor and telling them that their television volume is too loud and has been disturbing your newborn, while affably asking them to turn it down, can be much better than beating around the bush, knocking on walls, and then reporting them to the building manager before actually approaching them. Knowing your intent can help you be direct, purposeful, and spend as little time in a dispute as necessary. Perhaps you could even avoid one.
Be Careful About Your Phrasing And Avoid 'Winning' At All Costs
Disputes can escalate when parties are concerned about winning and in using insulting language. Consider that no matter how insulted or offended or downright annoyed you may be, winning a short-term battle is almost never worth the escalation that stooping to these tactics will create. That said, it's true that being wholly professional and impartial is sure to throw them off anyway, so you can win your small battle that way if you need to. It will also keep you safer and will push the outcome in your favor.
Rely On Proper Legal Help
Sometimes, words aren't enough, and you need to focus on resolving the dispute through legal means. This might involve using an expert team personal injury attorneys to thoroughly work through your work injury and find the right amount of compensation you can pursue and are entitled to. In fact, sometimes, after a brief talk, this is the best course of action to take in an immediate sense, as it enables you to build and strengthen your case without anything else interfering with that.
With this advice, we hope you can defend yourself in a dispute as necessary and as you hope to achieve.