When it comes to home makeovers, most people can agree that bigger is better. Naturally, then, making the home feel more spacious should be a priority.
It may sound like a daunting task, but it's a lot simpler than you might imagine. Here are eight simple steps that you can implement right away for noticeable improvements.
Choose lighter color schemes
Whether painting the walls or changing the carpets, color choices have a huge influence on the vibe. Darker tones can make the rooms look tighter and smaller. Conversely, light schemes will stretch the space out.
You should also understand the color wheel to see what emotional reactions are gained from each shaded. This will guide you to smarter choices.
Let there be light
Choosing the right color scheme means that light will be reflected to create bigger vibes. However, this can only happen if more light is allowed to enter your home in the first place. Both natural and electrical lighting should be used.
French doors, sliding doors, and skylights are great additions. When used with strategically placed mirrors, you will see truly stunning outcomes.
Embrace the garden
If you want the home to feel as large as it can, you must utilize all available spaces. This includes external areas like your backyard or balcony. Whether you use it for gardening or sunbathing is up to you.
For homeowners that don't want to invest hours maintaining the garden, artificial lawns work well. This ensures the outside spaces look perfect at all times.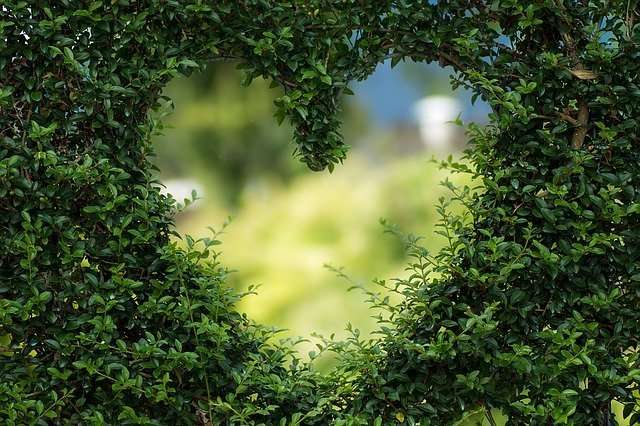 Add external lighting
External lighting benefits the home for many reasons. For starters, it extends your enjoyment of the garden into the evening. However, even when you're inside, the ability to light up outside spaces makes the home feel less cramped.
You can add outdoor lighting to the front and rear gardens. Moreover, they can be recessed into walls or structural features.
Stop overflows
Good organization sits at the heart of successful home management. One of the most important steps is to stop items spilling from one room into another. This simply means that one room becomes two.
Therefore, creating the perfect laundry room is one of the most effective steps of all. Keep your washing duties localized in one room.
Go paperless
The average home is filled with more items than ever before. So, any opportunity to reduce the load should be embraced. Opting for paperless billing helps you stay far more organised. Switching to streaming over DVDs is useful too.
As well as making this conscious change, you should find that many items can be sold. The financial benefits of this can pay for some of the other upgrades.
Select the right furniture
When choosing furniture, it's only natural that you will focus on your needs during usage. However, you should not forget the influence that they can have on the room or living space on a 24/7 basis.
An extendable dining table will bring a far greater level of versatility to your interior design plans. A high sleeper cabin bed can achieve similar goals in a child's bedroom.
Keep it clean
Regardless of the design ideas that you implement, the home will benefit greatly from increased cleanliness. Whether taking the manual approach or using modern tech features to help is up to you. Either way, there is no doubt that cleanliness is key.
The home will feel less cluttered and, therefore, bigger. You will also be able to use all rooms in a more efficient manner.