Fun things to do in Plymouth, Massachusetts
Plymouth, MA is a hot tourist spot! People from all over the world visit to learn all about America's history. When my family and I were in Cape Cod in 2013, we made this one of our day trips. I would love to go back to stay for several days because there are so many fun things to do in Plymouth, Massachusetts. We could only do a few things due to time constraints, but we had so much fun there. There are lots of little shops that I would love to explore. I wish we had had time to take in all of the museums.
As I'm updating this post, I have fond, but bittersweet memories. This ended up being the last vacation we had as a family of four. About 6 months after this vacation, my husband passed away unexpectedly. I am really glad that we got to make these memories. I hope to visit again someday, so we can remember the fun we had.
Though we didn't get to do all of these, here are some fun things to do in Plymouth.
Look at Plymouth Rock
You can't go to Plymouth without seeing the rock! If anything, it is fun just to say you've seen it. Though it might not be in its original location, and it is much smaller than it originally was, you can still say you saw "close to" the spot where the pilgrims landed. I mean you can totally see how thrilled my son was to see it.
Brewster Gardens
This is a picturesque and quiet garden where you can just sit and relax. The Pilgrim Maiden by Henry Hudson Kitson is located here as is a stainless steel sculpture that honors Plymouth's immigrant settlers.
Burial Hill
There was no way I was climbing that hill after all of the walking I did that day, but the kids made it to the top and got to see where William Bradford is buried. William Bradford was the governor of Plymouth Colony and also signed the Mayflower Compact.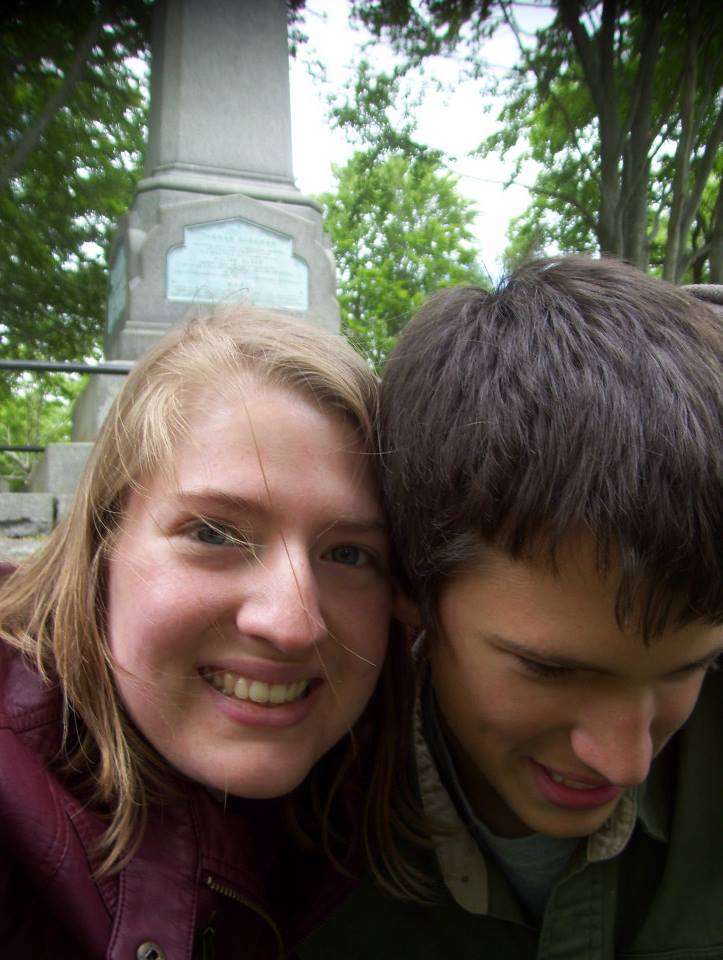 Plimoth Plantation
Plimoth Plantation was founded in 1947 as a living history museum in Plymouth, Massachusetts. It exhibits the original settlement of the Plymouth Colony established in the 17th century by English colonists.
Mayflower II
I'm sure we all know that the Mayflower was the ship on which the colonists came to America. The original ship no longer exists, but in the 1950s, a replica was built. This is currently unavailable until 2019 as it is away for preservation.
Visit Cupcake Charlie's
While we were walking around, we happened to see Cupcake Charlies! They were on Cupcake Wars, so we HAD to get cupcakes. Molly is the only one who was patient enough to wait until she had taken a picture of hers. The lighting was terrible in the car, but it tasted better than it looked anyway!
Plymouth, MA has so much to do, it can be overwhelming. Just do your research before you visit, and you'll have a great time.