Disclosure: I received complimentary passes to Lake Erie Islands Nature and Wildlife Center in order to facilitate this review. All opinions are honest, my own, and may differ from yours.
Are you a nature lover? Then you need to visit Lake Erie Islands Nature and Wildlife Center!  This museum was started when two teachers,  Stanley Edward Wulkowicz originally from Put-in-Bay and his wife Joan from North Dakota, moved to Put-in-Bay after teaching for 27 years in Alaska. They brought their collection of taxidermy animals with them and opened the museum to school tours. Today the collection can be viewed by all. People donate or loan their taxidermy animals to the museum too.
The mission of the Lake Erie Islands Nature and Wildlife Center is to promote conservation and education of the flora, fauna, and lands of the Lake Erie Islands ecosystem. It is such an interesting place to visit! The guide doesn't really lead you through a guided tour, but she tells you interesting facts about different animals and answers your questions. I learned a lot while visiting. For example (see pic below), a raccoon is waiting to attack you from above!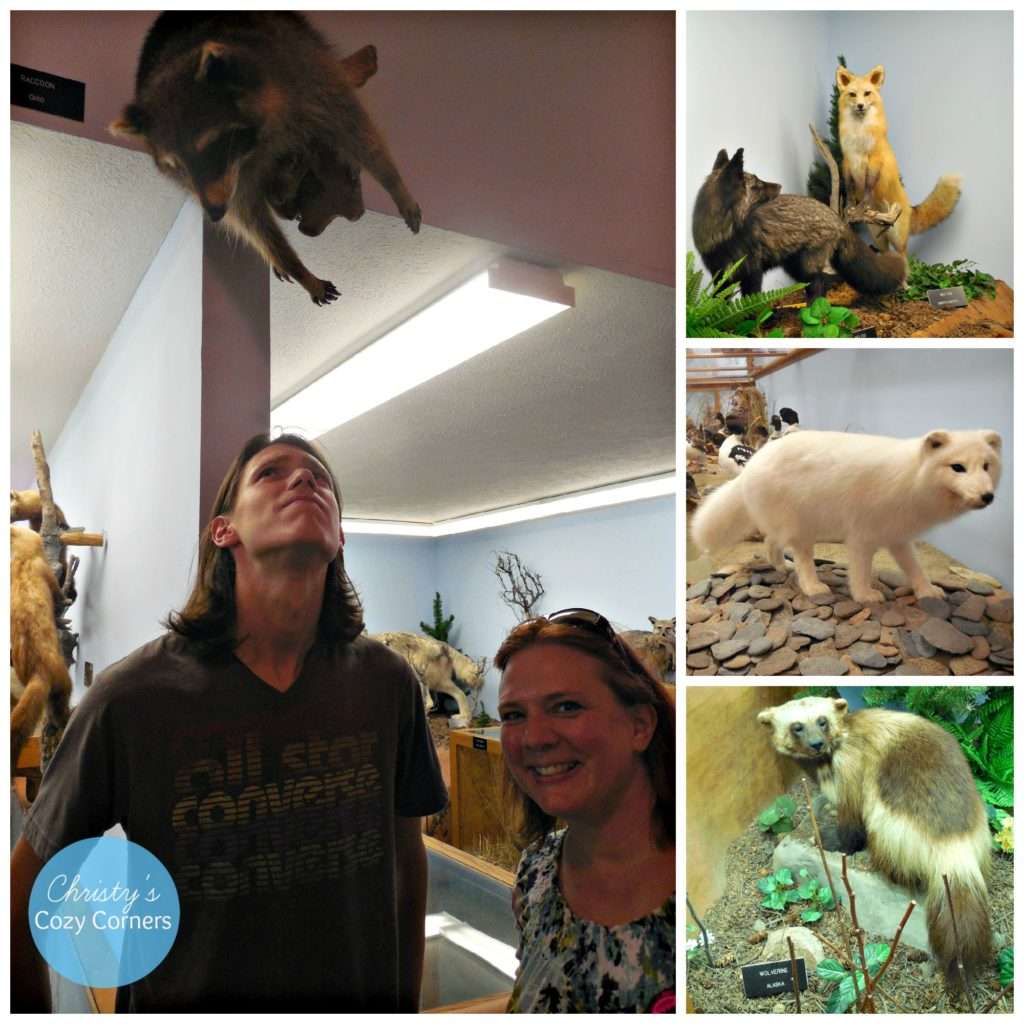 We also learned that you should not mess with the predators…like Molly and my dad! Did you know that black bears can be brown or even gray? We learned differences between foxes and squirrels. We learned that what we have been calling Canadian geese all of these years are really called Canada geese after the man who named them. Sorry, Canadian friends, for blaming you for the geese.
If you missed any of my other Put-in-Bay posts, you can find them below:
Visit Lake Erie Islands Nature and Wildlife Center from Memorial Day through Labor Day daily.
Rates
Adults $3
Children 6 – 11 and Seniors $2
Children 5 and under free if accompanied by an adult
Family Rate $8