Disclosure: Perry's Cave provided my family with complimentary combo passes in order to facilitate this review. All opinions are honest, my own, and may differ from yours.
Spending the day with your family on Put-in-Bay wouldn't be complete without a trip to Perry's Cave and Family Fun Center! Perry's Family Fun Center consists of five attractions: Perry's Cave, Butterfly House, War of 18 Holes Miniature Golf, Fort aMaze'n, and Rock Wall. There is also an Antique Car Museum which is absolutely free to visit!
Perry's Cave in Put-in-Bay was such a fun place for us to visit. The above picture shows the rock climbing! We saw some people doing that as we were leaving. It does look like fun! You can mine for gemstones by purchasing geodes or gemstone bags in the gift shop.
Though we aren't the best at mini golf, it sure is fun to play! The War of 18 Holes Miniature Golf at Perry's Cave in Put-in-Bay is not too difficult of a course, so even your little ones will enjoy playing! Even though it is not too hard, I still did pretty badly! Oh well. Along the way you can learn historical facts about the War of 1812 and Commodore Oliver Hazard Perry's role in the victory of the Battle of Lake Erie.
Be sure you get to Perry's Cave when you are on Put-in-Bay! It is registered as an Ohio Natural Landmark and is a natural limestone cave with an interesting history. Commodore Oliver Perry and his men are said to have survived in the cave by drinking the fresh water. Prior, they had only had the lake water to drink.
There are stalactites and stalagmites in this cave, but don't touch them! The oils in your hands will damage them. Be sure to wear rubber soled shoes because it is wet in the cave. There are places where we had to duck…especially my 6'5″ son!
The Butterfly House is such a cool place to visit. When my son was little we visited one and he was NOT happy with the butterflies all over him. He's 17 now, so it's all good 🙂 The butterflies are beautiful! There are 50 types of butterflies in the Butterfly House, and you can see all of them in this butterfly identification chart. My mom and I needed a little rest while the butterflies flitted about.
One of the butterflies decided to hitchhike on my son for about 5 minutes! Just be sure none of the butterflies hitchhike on you when you leave!
You can see the island's oldest cars at the free Antique Car Museum! Be sure you read all of the information about the cars when you visit. The information there is really interesting!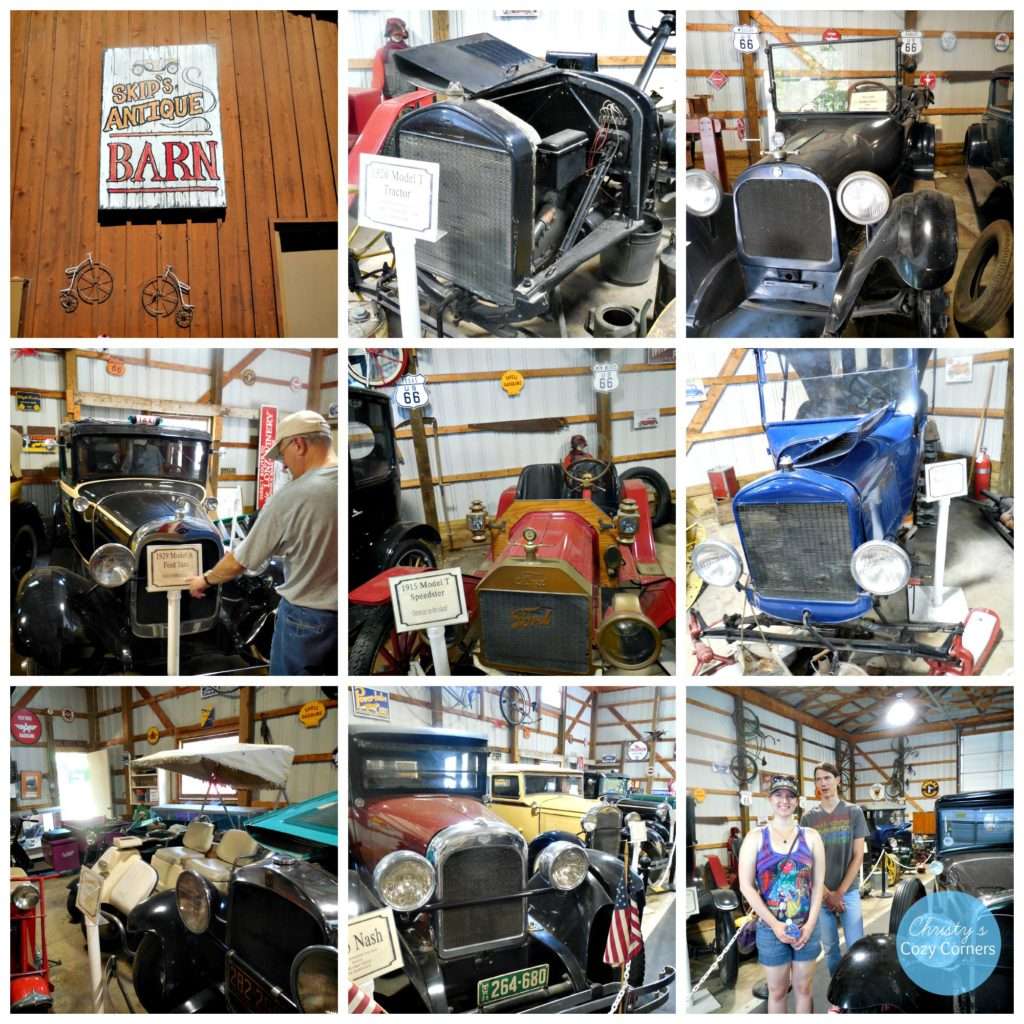 Be sure you make the time to visit Perry's Family Fun Center when you're on Put-in-Bay!
Prices:
Adult Combo (3 of 5 attractions) $19
Child Combo ages 6-12 $11
Adult Super $26
Child Super Combo ages 6-12 $18
Individual attraction prices are also available online at Perry's Cave's website.
Follow Perry's Cave on Social Media
Want to know more about Put-in-Bay? Check out my other posts!