Disclosure: I received the products in this post free for my honest review which I've given. All opinions are my own and may differ from yours. 
Soufeel Charm Bracelet
Do you love beautiful jewelry but hate spending a ton of money to get it? I've got the perfect company for you! Soufeel charms are 925 sterling silver and can fit Pandora and Chamilia bracelets at a much lower price! I rarely buy jewelry because there is always something else that requires my money. Since trying Soufeel charms, I know I will be adding to my Soufeel charm bracelet.
Soufeel allows you to shop in a variety of ways. If you want to make a themed bracelet, you can shop by theme on the site. Some of the themes include nature, animals, vacation and travel, family and friends, Murano glass, religion and more! You can also shop by material or type of charm. The website is extremely easy to navigate. I know we all appreciate that! Now onto the charms I chose and the reasons behind each! I am sure you will have your own favorites and reasons for your charms.
My Charms
Blue is my favorite color, so I chose my beads in the blue shades. I also picked a couple of silver charms to set off the beads. These beads all have a summery, beach feel. I love the beach and dream of living at the beach!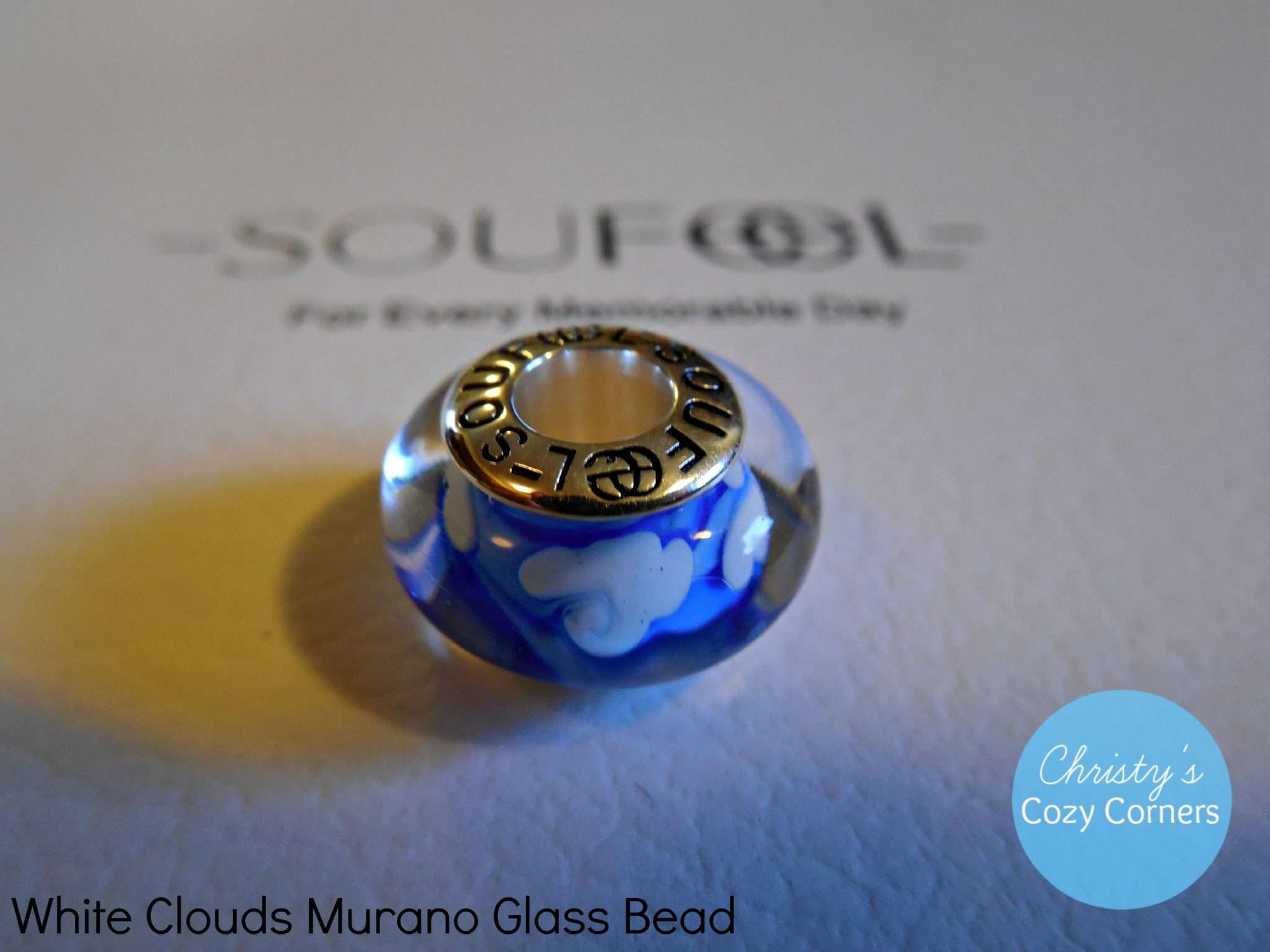 This White Clouds Soufeel bead reminds me of just lying on the beach looking up at the clouds drifting by. This blue is just so vibrant and beautiful.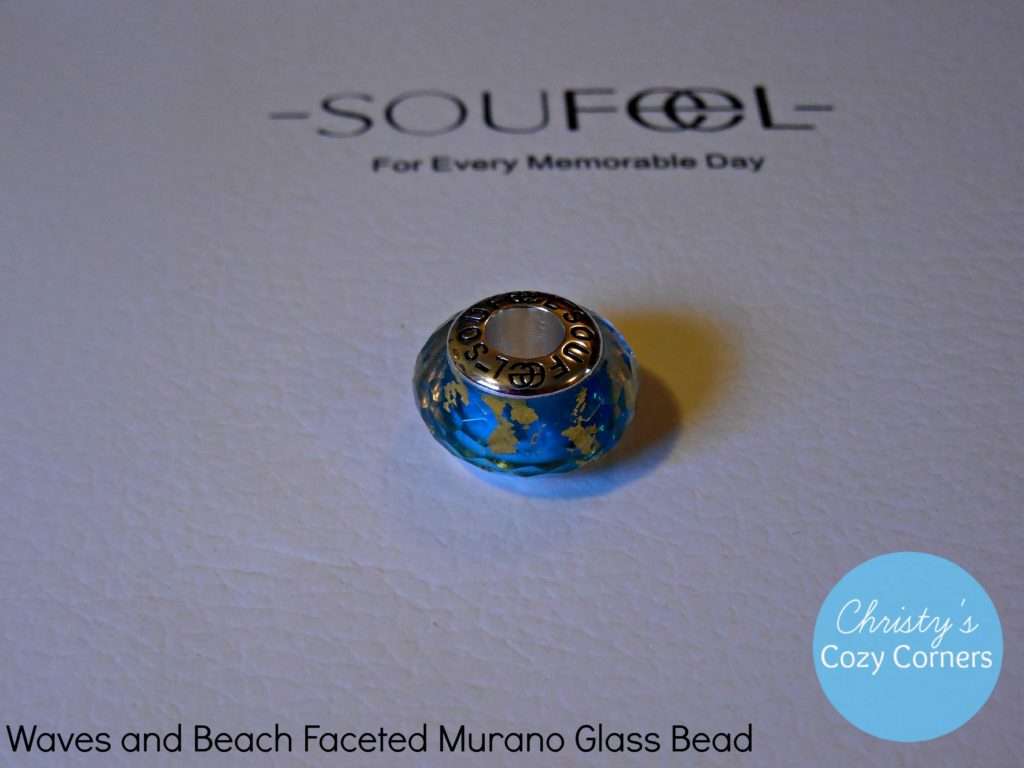 The Waves and Beach Soufeel bead is reminiscent of watching the waves roll in to the sandy beach. That is one of my favorite things to do!
The Coconut Palm Tree Soufeel bead is a beautiful turquoise color. It looks like the color is just moving throughout the bead.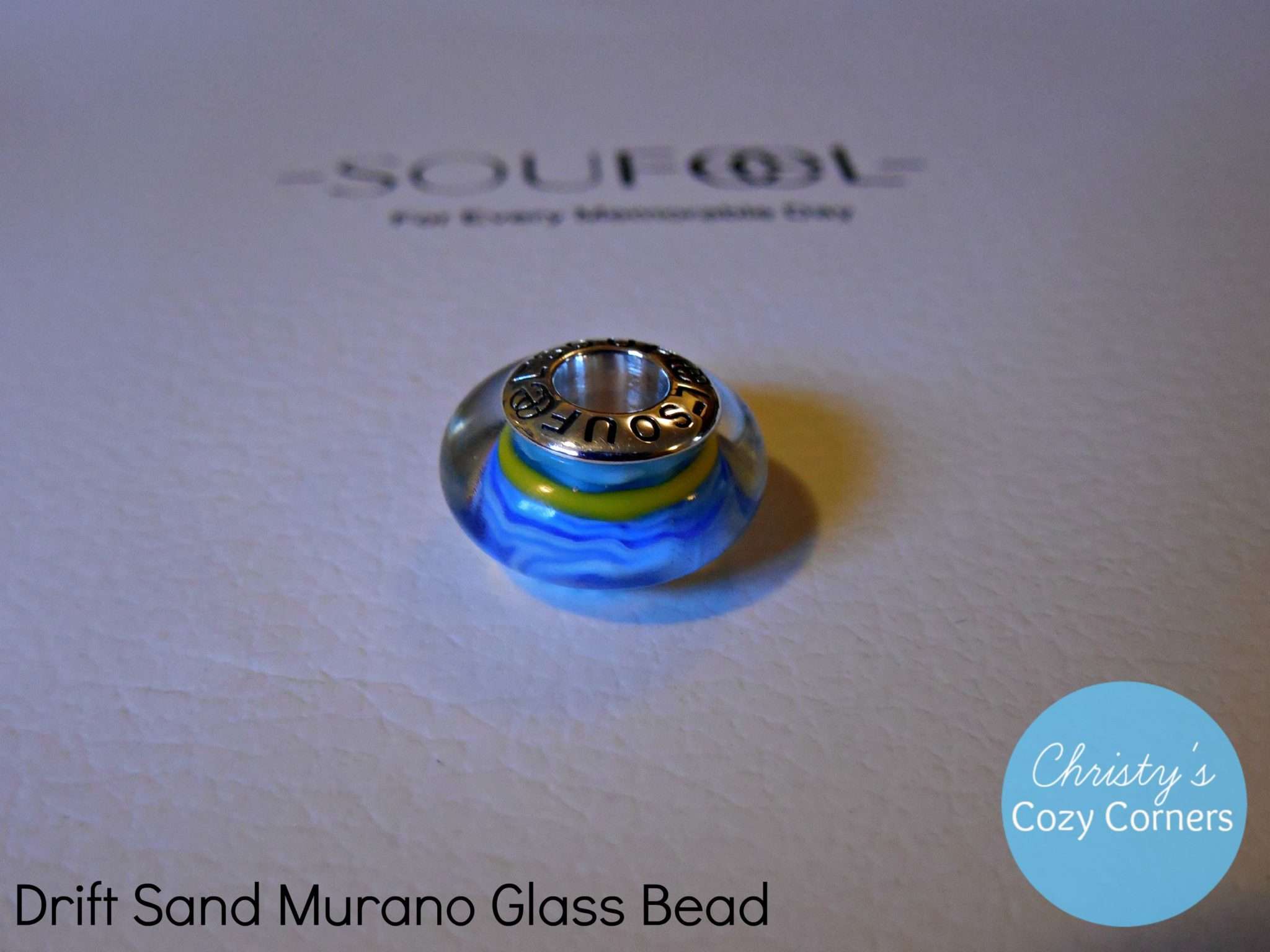 The Drift Sand Soufeel bead really looks like sand moving on the beach. That blue is just gorgeous!
Isn't this adorable? I love the saying on it and the little twist of gives it a cute, quirky look.
This Devoted Mom Charm is definitely me! I am a very devoted mom and love my kids! The other side of this bead has tiny little crystals in it. It is so pretty.
Here is the finished bracelet on my wrist. I really love my Soufeel Charm Bracelet! I know you will love yours too. Finally, look at this gorgeous gift box that you will get with every order over $139! It also comes with a high quality gift bag.
Deals
Now that you've seen all of these beads and charms, I know you are going to want to order your own! Right now Soufeel has some amazing deals going on to save you even more money!
Soufeel offers FREE worldwide shipping on all orders over $59 and you get a 365 day return and exchange guarantee.
Want to save an extra 5% off of your Soufeel order? Use coupon code Christy5 and save! I would love to hear your thoughts about Soufeel! Check out the site and let me know what charms you would add to your Soufeel charm bracelet.