Baby Grooming Tips
To any parent, their newborn child is just about the most beautiful thing in the world. Which could be seen as conceited because, after all, the baby has their genes. But the baby is beautiful more for what they represent. This new life, this innocent little thing filled with potential – the birth is a joyful event, and the baby the focus of your world.
So we don't tend to have the same rules for grooming with a newborn than we do with a child even a couple of years older. We'll make sure they're clean and properly dressed, naturally. But the other standards are different and special. When it comes down to it, the grooming that you do for your baby is more about health and hygiene than anything else.
What this means, practically, is that you have your hairbrush, your toothbrush, and a lot of other items for your grooming. For your baby, you need special tools for a special person. Not just so that they have their own things, but also because they're different from you in a lot of ways.
Hairbrushes: For Health And Safety
When a baby is born, their skin is incredibly soft. Ours is hardened by years of exposure to work, the elements and just from us being alive. Their hair, too, is downy and fluffy. Also, as all parents are told, their skull is not fully formed, so the top of their head is still soft. For all of these reasons, while we may use stiff bristled brushes on our own hair, a baby's brush needs to be softer than soft.
Toothbrushes: Not For Immediate Use
Until such time as your baby's teeth emerge, you won't need a toothbrush, but you will need to practice oral care. A soft washcloth with a small amount of water rubbed over the gums morning and night, plus after meals will work. Only once their teeth start coming through do you move to brushing. Even then, don't use any more than a smear of toothpaste until they are three years old.
Just a wet, soft toothbrush with a small head and large handle will be the best tool for the job. No matter the age, our mouths need cleaning – but a baby's gums are soft. Keeping the gums from being pricked by rough toothbrushes is essential for health as well as your peace of mind.
Nails: They'll Grow Fast And Need Attention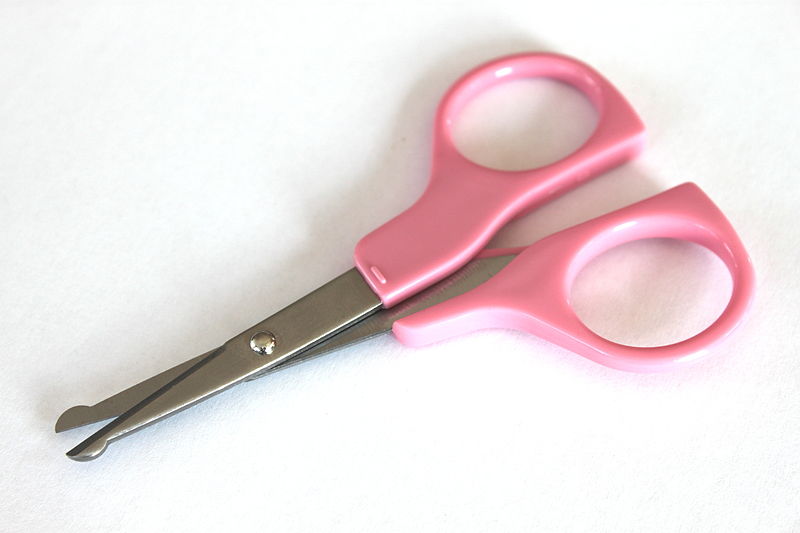 One of the things that makes most parents gaze in wonder at their newborn is just how quickly they stop being so tiny. The speed of growth even across a matter of weeks is stunning. And as your baby grows, so do all their body parts including finger and toenails.
It's essential to practice good hygiene when it comes to a baby's nails. Part of the reason for this is how fast they grow. When your baby starts reaching and grabbing, long nails can get grit and grime trapped under them. As you'll know, babies like to put their hands in their mouths. So keeping nails short is essential. 
It's vital to pick specialized baby nail clippers because, as with everything else, those nails are soft. Using harder clippers will make it more likely that a nail can tear – which may hurt, but also makes infection more likely.
Your Baby's Nose: Special Attention Required
As you see, much of the baby care we need to practice is in many ways a smaller version of what we do for ourselves. In the case of their nose, though, it's a little different. If you have a light cold or a blocked nose, you will use a tissue to blow, which is perfectly simple.
Your baby doesn't know how to blow their nose and couldn't do it even if they did. So to keep them booger-free, you need a nasal aspirator. Prepare yourself: as much as you love your baby, this next bit will sound gross.
You insert one end into baby's nose and have the other end in your mouth. You then suck on the aspirator to draw the mucus out of the nose. Yes, that bit does sound gross, but don't worry – the mucus goes into a filter, not through into your mouth. You can find tips for the best models online.
One word of advice which comes from parents who've been through this whole experience. There are other types of aspirator with a bulb on one end, which removes the need to suck. Although that sounds good, these models are inefficient and can become a hive for bacteria. Make the better choice.