When you've got children, it can be hard to travel as much as you may have once. It could be because you dread the thought of a long-haul flight with a toddler or simply the cost of taking a large brood away can be a whole lot of money. If it is the latter, then it may simply be that you take vacations every other year, for example, to take the time to save up. Because travel is still possible with kids. You just need to be more careful about what you choose to do. Some types of vacations are better for families that others. Here are a few ideas for when you are planning your next family vacation.
Look at a Home Exchange
There are so many sites now where you can find a property to stay in when you are away. It might be a house swap or just renting someone's house. The handy thing about staying at someone's normal home is that it is much like being back at home. If you need to do laundry you can. If you want to cook meals rather than eat out, then you can. It is quite often cheaper too. This makes some more expensive locations like New York City or Lake Como in Italy much more affordable.
Plan a Cruise
Going on a cruise is a great idea for families. There is so much to do on board, as well as seeing a variety of cities on the stop-offs. There is plenty of on-board entertainment, as well as swimming pools and games rooms. You can go on cruises in a variety of locations too; you can even choose a Disney cruise! Quite often the price you pay will be for all of your food and drink included, so it is a good way to have a budget controlled holiday, as you'll know up front what it is going to cost you. Check with a cruise travel agent first to help plan your family vacation.
Think About a Staycation
If you want to get away but airfare and foreign accommodation would end up costing too much, then how about planning a staycation instead? You could stay close to home, or just drive to somewhere that is a distance away you are happy to drive to. There will be lots of local gems that I'm sure you have not been to or experienced before. You could stay at home or look for some reasonably priced accommodation close to where you are. Just take the time off work to make it feel like a proper vacation, though.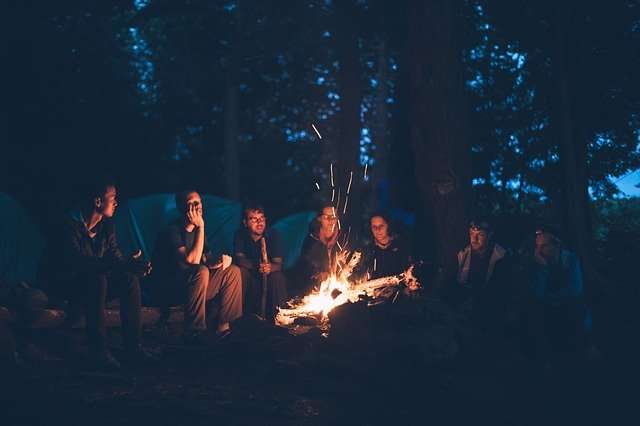 Camping
Camping is a fun family vacation idea when you've got kids. It can take a bit of time getting organized with everything you need. But it is lots of fun getting outdoors, cooking over an open fire and exploring. There are some campsites that will have all that you need and somewhere you will need to take everything. So look at what camping gear you have and do from there.