You don't have to spend money to have fun while you're on the island. There are plenty of free things to do in Put-in-Bay.
Getting to Put-in-Bay
Disclosure: This is a sponsored post. I received free tickets to Put-in-Bay on Miller Ferry in order to facilitate a review. I also received free samples of Waterpura which are included in this post. All opinions are my own and may differ from yours.
This is the third year I've been to Put-in-Bay aboard the Miller Ferry, and I can honestly say they are the best! Not only are they the least expensive way to get to Put-in-Bay, but they are also hassle-free. Getting cars and riders loaded and unloaded in an efficient and fast manner can't be easy, but the people at Miller Ferry make it seem that way.
I know when it is hot outside, the faster you can get aboard, the better! I don't know anyone who loves to stand in line. The fact that even when the lines are long, they move quickly is a plus. That's thanks to the amazing people who work for Miller Ferry.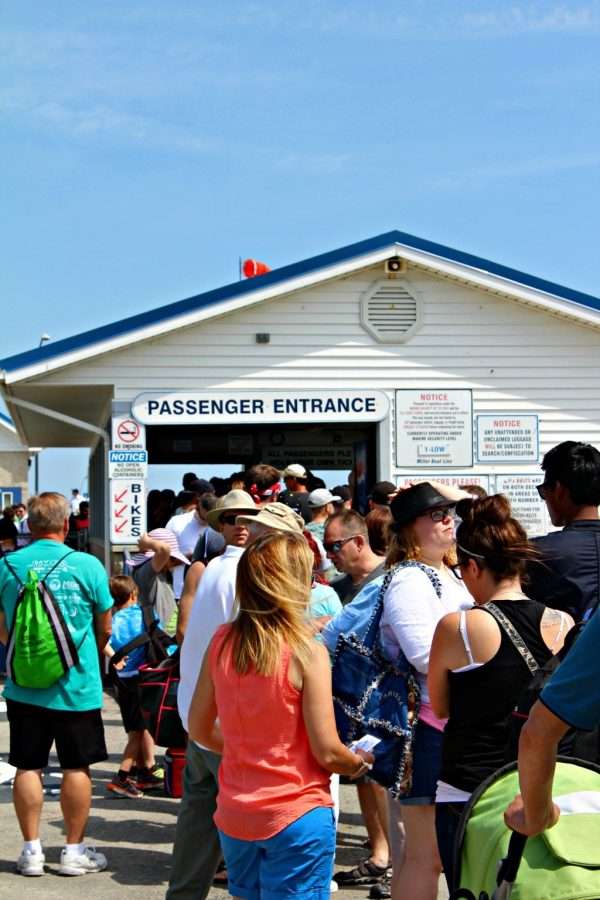 Put-in-Bay on a budget
You don't have to spend money to have fun while you're on the island. There are plenty of free things to do in Put-in-Bay. If you take your bikes to the island, you won't even have to pay for transportation, but that can be difficult if you have children or want to take a lot with you. I suggest you rent a golf cart from E's Put-in-Bay Golf Carts. They are really economical and make getting around very easy. I definitely recommend reserving one ahead of time since they do run out on busy days.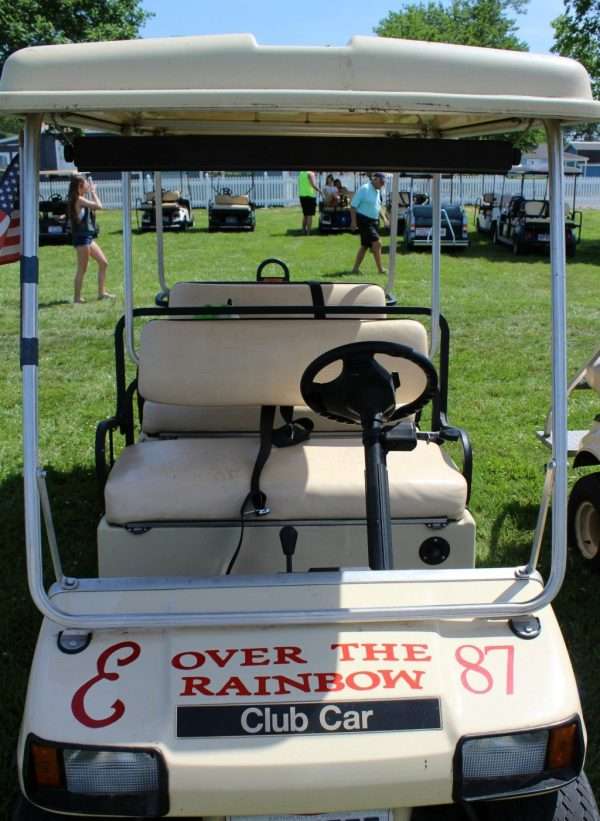 The day we visited this year, the first annual Put-in-Bay Music Festival (JUNE 8, 2019 12:00 PM – 7:00 PM 2019 will be the 3rd annual music festival) was held on the lawn by Perry's Victory and International Peace Memorial.
It was a nice, sunny day, so I packed a picnic lunch for us to eat on the lawn.
I also packed Waterpura (now known as Bets & Emy) which are great for babies AND big kids. You know your hands are going to get sticky or messy when you eat outside, so taking along these wipes is a super idea. Though they are made for baby bottoms, I love using them as a hand wipe. I love these because they are made with only 2 ingredients: 99.9% water and 0.1% citrus extract. My daughter has always had super sensitive skin, so these are still perfect for her.
I also made sure to pack a book because I'm always reading! It is a great way to just relax and spend part of your day. The music at the festival was great, so I do hope that this first annual event does become annual! The bands were amazing with such talented musicians. The festival also had free lawn games for both kids and adults, free music workshops, a Guitar Hero contest, corn hole contest, and drinks and food for sale.
More free things to do in Put-in-Bay
Sometimes it is just fun to kind of go with the flow when you're on a day trip. Over planning can get overwhelming! We didn't plan anything except the music festival, so it was a go-with-the-flow day. After listening to music for a while, my kids and I decided to walk around town and down by the lake. Photo ops are another one of the free things to do in Put-in-Bay! Everyone loves pretty photos!
It is beautiful, and there are fun shops to look in (and shop in!) while you are walking around. I finally bought a PIB sticker for my car! I hadn't really had time to shop around on previous trips since I had other things to review while there.
We also drove around in the golf cart to explore the island. There's never been time for that! I saw some very cool houses on the lake that I'd love to live in during the summer. Winter…not so much! We found the lighthouse and a couple of snakes hiding out….
Another one of the free things to do in Put-in-Bay is to visit Perry's Victory & International Peace Memorial. There is so much information available on this historic battle. You can watch a very informational short film if you don't want to read all of the signs.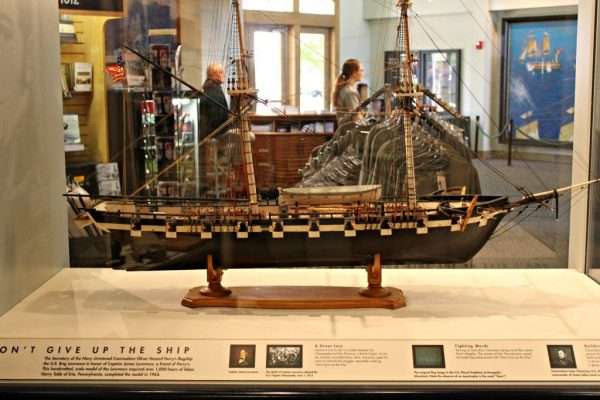 Many of the events on the island are free as well.
No matter what you decide to do when you visit Put-in-Bay, be sure to get there with Miller Ferry!
Miller Ferry