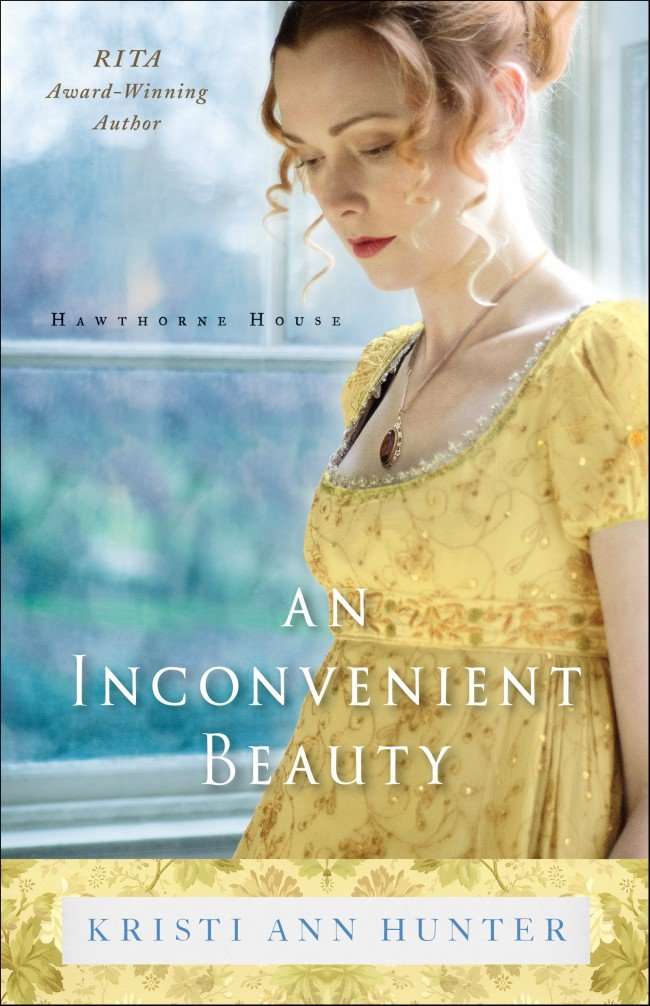 I received a copy of An Inconvenient Beauty free as part of the Bethany House Blogger program. All opinions are mine.
An Inconvenient Beauty
by Kristi Ann Hunter
Griffith, Duke of Riverton, likes order, logic, and control, so he naturally applies this rational approach to his search for a bride. While he's certain Miss Frederica St. Claire is the perfect wife for him, she is strangely elusive, and he can't seem to stop running into her stunningly beautiful cousin, Miss Isabella Breckenridge.
Isabella should be enjoying her society debut, but with her family in difficult circumstances, she has no choice but to agree to a bargain that puts her at odds with all her romantic hopes–as well as her conscience. And the more she comes to know Griffith, the more she regrets the unpleasant obligation that prevents her from any dream of a future with him.
As all Griffith's and Isabella's long-held expectations are shaken to the core, can they set aside their pride and fear long enough to claim a happily-ever-after?
My Review
An Inconvenient Beauty is the fourth book in the Hawthorne House series and finally Griffith has his chance at romance. The only problem with that is that Griffith thinks his marriage should be well-thought out with a woman who is calm, cool and collected. The woman he's chosen has other plans though. She's already in love! But while spending time with her, Griffith finds himself drawn to her cousin Isabella. She's nothing like the woman he'd planned on marrying, but like his siblings, he finds that the heart wants what the heart wants.
I really liked the historical aspect in this one and learning a little about the apothecary issue. I can understand how Isabella's uncle lost all rational thought when he lost his wife and child due to a mistaken medicine. As much as you will want to hate him for what he does to Isabella, think about what grief does to you. I love the characters in this book too. I admired Isabella's tenacity and Freddie's ability to stand up for herself.
There is a lot to love in An Inconvenient Beauty. The only thing I wasn't crazy about was the pacing of this one. It just was harder to get through than the others and slower paced. The characters and history make it worth the read. I recommend reading the other books first, so you'll know who the other characters are. I'm not sure if this will be the final book in the series, but it is the final sibling's romance story. It's a very sweet one too.