These days, there are more travel options available than ever before. Unfortunately, some are still quite expensive, and that fact can be pretty limiting to people who have to budget their funds carefully. But as time goes on, airfare, in particular, is becoming more and more affordable. Plenty of airlines with high-quality reputations are offering lower priced tickets that can make traveling, without breaking the bank, to your dream destination a reality much sooner than you think.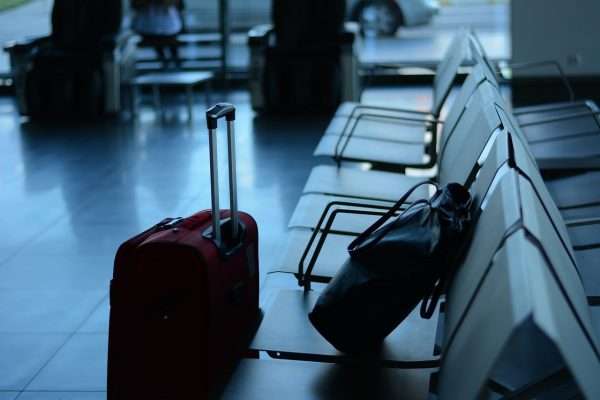 Traveling Without Breaking The Bank
Get Some Help Budgeting
U.S. News has some good tips for people who might struggle to budget their vacation money. You can use technology to help with traveling without breaking the bank. There are so many budgeting apps available for smartphones these days. If you have trouble setting aside monthly money to allow you to save up for your dream vacation, getting a little help from one of these apps can make the difference between burning through all of your extra cash and being able to take that vacation you want.
Plan Your Travels Carefully
There are certain times of the year that are cheaper to travel in than others. This will naturally change depending on your destination, but some times of the year are crowded and will have inflated prices no matter where you're going. Good examples of this include the Gregorian New Year, and the winter holiday season since it encompasses so many different holidays. Some areas get higher traffic during summer, while others may be busiest in spring. If you're looking to cut down on your prices as much as possible, try to get flights on "off" times and travel during the lower seasons. This way, you'll also be able to avoid having to deal with big crowds and lots of foot traffic. It's a win-win situation!
Look Into Discounts And Packages
Sometimes, travel packages don't really save you much money at all. Other times, they can actually make the difference between whether you can afford to go immediately or if you have to wait a little longer. The New York Times says that peak season packages, for example, tend to be a great deal no matter where you look into it. However, there are other cases in which booking a flight and hotel separately will actually end up costing you less than if you had bundled them together. Make sure you do a lot of research beforehand to ensure that you really are getting the best money-saving deal you possibly can, and don't just trust a site that guarantees this without having the numbers or information to back it up.
Check Out Flight Company Websites
You can find plenty of cheap tickets online through the company you intend to fly with. Nanak Flights, for example, has recently redone its website to make it more consumer-friendly. Not only do they have a better organizational system for the different sections, but the site itself has a cleaner UI and is much more responsive. Because of this, you'll be able to have an excellent experience before you even board the plane.
Budget Out Your Journey
The biggest chunk of travel expenses usually go toward transportation, accommodation, and food. However, it's often a common mistake for people to forget to budget enough for all of the possible expenses that may fall in the gaps. For example, gifts, entrance fees to special events, treats, tickets, and so on need to be planned for carefully.
It's also wise to budget in "cushion" money. This can be used if you have a sudden emergency, like if your suitcase gets lost and you need to replace your essentials, or if you miss the last train and need to call a taxi to drive you back to where you're staying. It also allows for you to have a little more freedom in your travels, it and will reduce the worries you may have about dealing with your finances while you roam around in a place you aren't familiar with.
Traveling without breaking the bank is possible. As long as you stay smart about your budget, set realistic goals, and hunt for the best possible deals, you'll be able to plan a beautiful vacation on as little as possible.