Victory Park Magic of Lights
If you're in the Northeast Ohio area, you've got to visit Magic of Lights at Victory Park Ohio in North Ridgeville. Thanks to the people at Magic of Lights, my daughter and I went for free and had a fun time looking at all of the cute displays. I have always loved driving around different neighborhoods looking at the Christmas lights during the holiday season. At Magic of Lights, you can see over one million lights in one place.
It was really nice being able to drive slowly through the mile and a half drive to really take in the details of the displays. I'm pretty sure that each display was made by a different sponsor. When we first drove in, there was a sign saying that that particular display was made by STEM students.
My favorite displays
I loved the 12 Days of Christmas display the most. I'm sure you know the song! On the first day of Christmas my true love gave to me…and so on. The geese a-laying was pretty funny. I also love that they had the nativity and the wise men. We wouldn't have Christmas without Jesus' birth. The Victorian display was beautiful.
Pictures can't do the lights justice since you're driving at night, but here are a few to give you a little idea of what you will see.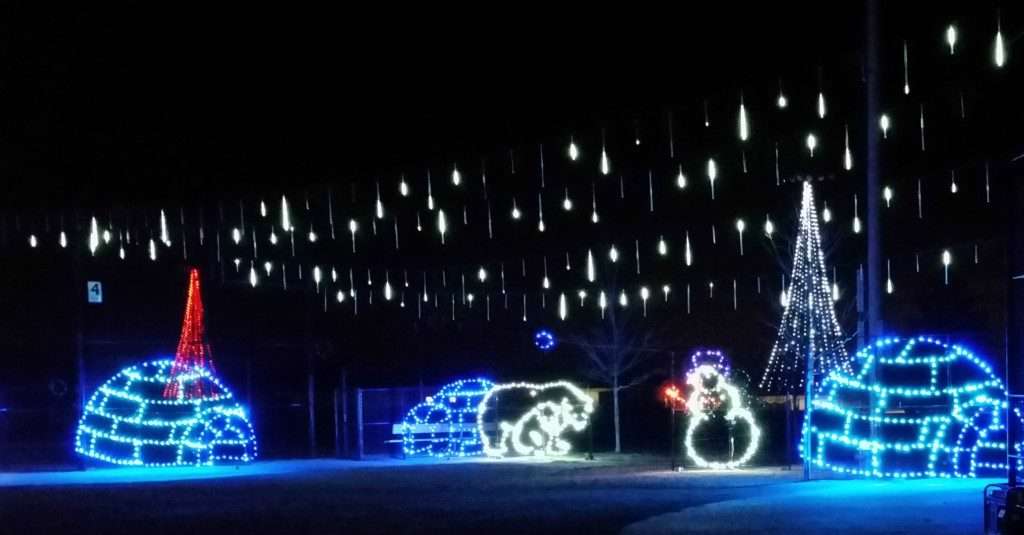 Other locations
If you're not in Northeast Ohio area, there are other locations you can visit if there is one near you. The costs vary, but you pay per vehicle not per person. I think that is great. Many similar drive through light displays are per person. So get the family together and make a night of it! Enjoy your visit to Magic of Lights!