If you've got teens at home, you're probably dreading the winter boredom as winter creeps in this year. Even though the kids enjoy the break, you might often find that they're asking for ideas of what to do. This winter bucket list for teens is a great way to introduce some new activities to the kids and keep them busy all winter long!
Winter Bucket List For Teens
1. Go ice skating!
Ice skating is always a great item to add to your bucket list for teens. It's a great winter activity and if you get the chance to do real outdoor ice skating, it feels pretty magical! This hockey skate sizing guide can help you find the perfect pair of skates so your teen is ready to hit the ice.
2. Have a Christmas movie marathon.
There's nothing quite like a night in with all your favorite Christmas snacks watching your favorite Christmas movies. This is a must have on any winter bucket list for teens!
3. Do the Polar Bear Plunge!
For those brave teens who want to put their time to good use and raise money, this is a great charitable way to spend some time this winter. This is a great bucket list item for any teen who likes to take on a challenge!
4. Have a gingerbread house making contest.
Instead of just building one for fun, consider getting the whole family together to have a competition for who can make the best one! This is a creative way to get the whole family together for some quality time and it's fun for those competitive teens who like to win, too.
5. Attend a hockey game.
This is a great winter activity for anyone, but especially those teens who love to go to sporting events with their friends. A hockey game is a great way to spend that winter break. Whether you find a local high school game or go to a big-time NHL game, you're sure to have a blast!
6. Make holiday crafts!
If your teen is the crafty type, making crafts for the holidays might be right up your alley. This is a great way to spend a whole day whether it's a family day together or your teen invites some friends over for a sleepover and crafting. I've got two posts for making DIY Ornaments. Check out Part One and Part Two for some great ideas.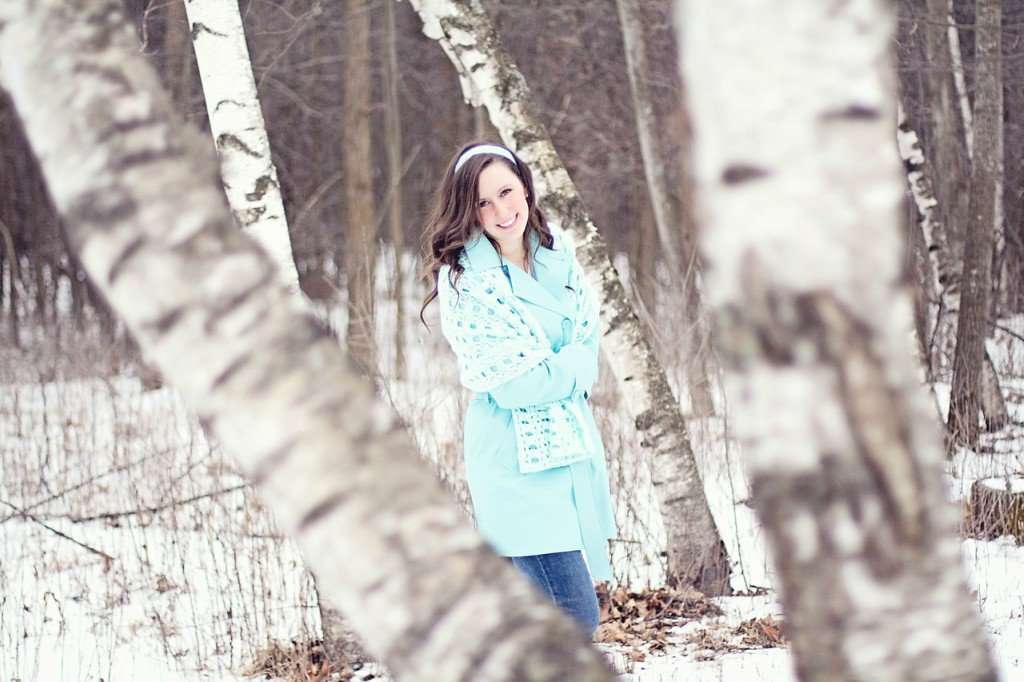 7. Do an outdoor winter photoshoot.
This is one of the best items on this winter bucket list for teens! It's a great way for your teen to gain some confidence, too. If they have a friend who is good with cameras, they can make it into a little event, otherwise you can just snap some beautiful winter pictures yourself and encourage your teen to produce some awesome memories for years to come!
8. Have a campfire in your backyard.
If you're able to have a campfire in your backyard, this can make for a great sleepover event for teens in the winter as well. Roast some marshmallows and stay warm outside while you check out the stars and tell stories! Teens will love to look back on moments like that.
9. Pay it forward.
This is a great bucket list item for anyone young or old, and it is a wonderful way to encourage kindness among your children. Pick a few ways that you'll pay it forward this winter and write them down on popsicle sticks. Once a day, have each family member draw a popsicle stick to see how they will pay it forward that day. It'll be fun to discuss at the dinner table to see how everyone did for the day and if they have any interesting stories to share!
10. Cook together!
Families that cook together eat delicious food together! Learn a new recipe this winter with your teen as they get to cross something off their winter bucket list for teens. Consider something warm and comforting like a soup or stew to try out!
What other winter activities are your favorites for doing with the teens? Share in the comment section below!