You all know how much I love Walt Disney World. It's magical and wonderful, but sometimes you want the beach too! Yes, you can have the best of both worlds. There are several beaches near Orlando.
Beaches Near Orlando
I know what you're thinking. Orlando is not near the beach! Near is relative. If you live in Florida, you know you're never more than an hour from a beach. Even though Orlando is in the middle of Florida, you can still have a beach day or two when you're there. Trust me. If I were less than an hour from one of these beaches, I'd be there a lot!
Cocoa Beach
When my kids and I were last at Walt Disney World, we took a side trip to Cocoa Beach. Cocoa Beach is a great place to go if you love surfing. We saw lots of people surfing there, and there were actually surf lessons going on at the time we were there. The weather was nice and warm, so even if you're not into surfing, you can relax in the sun and take a dip in the water if you get too hot.
We passed Port Canaveral while driving to Cocoa Beach. I've never been on a cruise, so it was very cool seeing those huge cruise ships! The drive was really beautiful.
Daytona Beach
One of my favorite beaches near Orlando is Daytona Beach. There are so many fun things to do in and around Daytona Beach. In 2014, we spent a couple of days in Daytona Beach before heading to Walt Disney World.
Our hotel was actually in Daytona Beach Shores, but we drove up to Bubba Gump Shrimp Co. to eat. There are lots of tourist shops if you like souvenirs. Of course, NASCAR fans know that the Daytona International Speedway is in Daytona, so that is definitely a draw.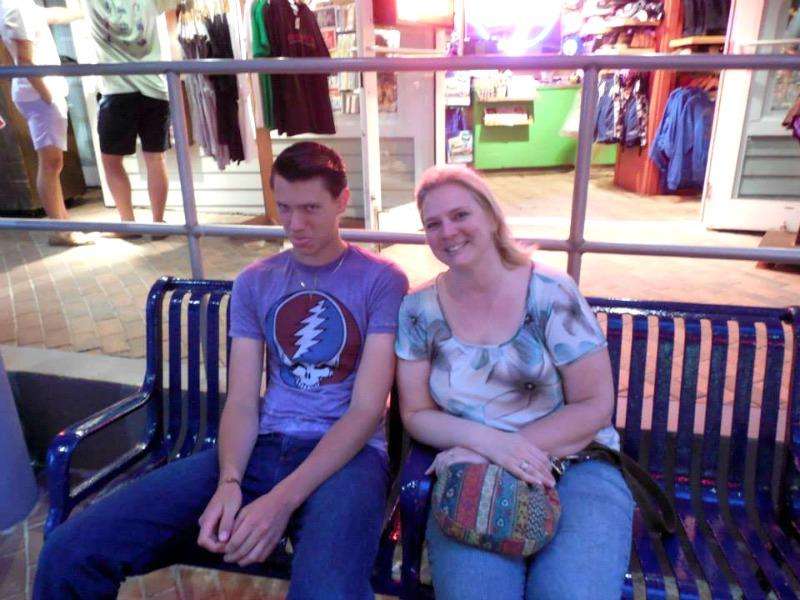 Florida is definitely one of my favorite places to visit! Daytona Beach and Cocoa Beach are only 2 of the best beaches near Orlando. Want to find more? Visit Alamo's "Scenic Route" to read about more of these great beaches including some for history lovers, science lovers, sunset photographers, and those seeking peace and quiet!
What are your favorite beaches? Have you been to any of these beaches near Orlando? Let me know!