5 Modern Home Gadgets That Will Save You Time
Modern home gadgets and technology have given us the chance to save time and include more things we want to do into our schedules. With more time on our side, we are able to manage our professional, social and personal lives with less difficulty.
Research shows that one of the greatest causes of professional stress is lack of personal and social time. Time management is an essential tool that helps us maintain all three and develop a healthy lifestyle.
Assuring time on our hands is used to its maximum potential, we have to find a few shortcuts in life. And this must begin at home where our life starts. Here are a few gadgets that will not only save you time from daily tasks but improve time management outside the house as well:
1. Computerized Sewing Machine
There was a time when there were no sewing machines, and people sewed clothes by hand. As the industrial age progressed, we were introduced to sewing machines that made our lives easier. Now, since everyone is focused on automation, people want computerized sewing machines that do more and more.
Compared to a simple sewing machine, a computerized sewing machine can sew in different styles, all in that same one machine. It has loads of designs already saved in its memory. Like a computer, this machine can also save different patterns. It can be connected to a computer, and the patterns saved in the computer's memory can be moved to the sewing machine and copied onto the fabric. You can also download designs online and transfer them to your computerized sewing machine, so the possibilities are endless. If you're looking to buy one for yourself, here are some options for you: https://bestsewingmachines.reviews/computerized.


2. Robotic Vacuum Cleaner
A robotic vacuum cleaner is ideal for people with mobility issues or people who really don't like cleaning at home. The machine is programmed to clean as required. It has sensors in it which can sense change accordingly if a wall or stairs comes in the way. Also, they have sensors which detect the amount of dirt present in a certain area.
Just like a robot, this vacuum cleaner can be programmed to clean your house while you're headed out. The best part is, it requires minimum maintenance. The robotic vacuum cleaner has a small disk shape which gives it another advantage to move under the furniture, and it cleans more efficiently.
3. Electric Pressure Cooker
Cooking is probably one of the most time-intensive activities. Annually, hundreds of hours are spent simply on preparing meals. You can save some of these hours by simply pouring in all ingredients in an electric cooker and let it cook for you. An electric pressure cooker takes less time and energy to prepare food as opposed to the conventional methods.
You can also set the heat and program it according to your preferences. From beef to lean meat, everything can be cooked in a matter of minutes!
4. Automatic Washing Machine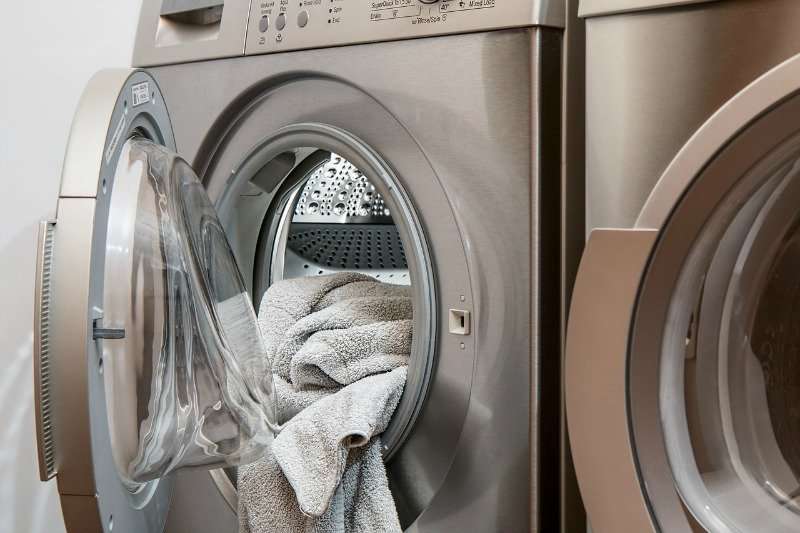 The biggest advantage of an automatic washing machine is that it's a huge time saver. We can put our clothes and detergent in the machine and do other chores while our clothes are getting washed on their own.
Also, these machines have different cycles for different types of garments. For more dirty clothes, they have a different cycles. These machines are energy efficient which means you save on electricity bills. Also, several of these machines have a built-in dryer which means you get fully dry clothes out of the machine. Guess your laundry won't be an issue after all this, will it?
5. Dishwasher
Here's a household gadget that saves time, energy and physical effort: a dishwasher. This machine fits within your kitchen setup with a supply of water through piping, preferably near the sink. All you have to do is pour in the detergent, rinse your dishes and place them inside the dishwasher. Whether you're busy with your kids or going out shopping, this amazing machine will clean your dishes without you.