It's Show and Tell, Dexter
Tomorrow is the biggest event ever in Dexter's life: his best friend, Jack, is taking him to school for Show and Tell Day! Every toy dreams of this day, and Dexter has been getting ready for weeks. But now he's a little nervous. What if the other kids don't like him?
This comical, interactive tale of belonging, friendship, anticipation, and first-day-at-school jitters lets readers experience the excitement and nervousness along with Dexter—and even offer him a little advice along the way.
My Review of It's Show and Tell, Dexter
Are your kids Dexter fans? Then they're going to love this latest Dexter book, It's Show and Tell, Dexter.
Poor Dexter! He's so worried about Show and Tell! I mean, yeah, he's excited and all, but then when he starts to think about it, he thinks he's going to be an epic failure at school. He thinks about wearing a costume to make himself more interesting, but none of them seem right. Then he thinks showing off a talent might be a good idea. As he thinks about it, he gets more and more nervous. He wants everyone to like him! But then he finally remembers…Jack loves him just the way he is. And only Dexter can sing his special song! Maybe things will be alright after all.
I love that this book shows that it's okay to be scared, and that being yourself is the best thing you can be. Your kids will love it!
Check out the fun coloring sheet here!
Praise for It's Show and Tell, Dexter!
"Ward's gentle art features cut-paper forms with residual pencil outlines, providing an ad hoc quality to the spreads. Readers prone to anxiety over big events should be tickled by the idea that a toy has concerns too." —Publishers Weekly
"Ward's illustrations, made with printmaking ink, colored pencil, and cut paper, wonderfully capture Dexter's every emotion and over-the-top ideas." —Kirkus Reviews
Book Trailer
Author Lindsay Ward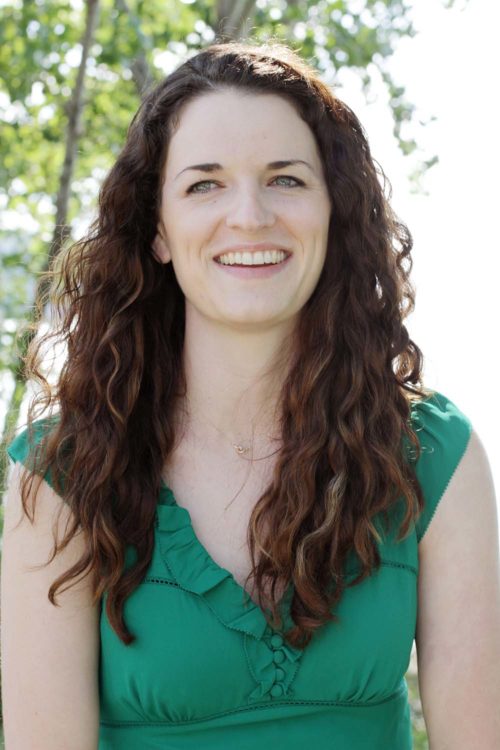 Lindsay Ward is the author of the Dexter T. Rexter book Don't Forget Dexter! Though she never got to bring an orange dinosaur to Show and Tell Day, she did once take all four albums of her sticker collection. She is also the author and illustrator of Brobarians, Henry Finds His Word, and When Blue Met Egg. Her book Please Bring Balloons was also made into a play.
Most days you can find Lindsay with her family, writing and sketching at her home in Peninsula, Ohio. Learn more about her at 
www.LindsayMWard.com
 or on Twitter: @lindsaymward.