Disclosure: I received a copy of Romanov by Nadine Brandes for free from NetGalley to share my thoughts with my readers. All thoughts and opinions are honest and my own.
Romanov by Nadine Brandes Book Review
I discovered Nadine Brandes on Instagram through the bookstagram community. Many popular bookstagrammers featured her previous book, Fawkes, because it is just so beautiful. So I gave Nadine a follow, and she had become one of my favorite authors to follow. She is just so sweet and so authentic! When I found out she had written a book about Anastasia Romanov, I knew I just had to read it! Check out my honest review below!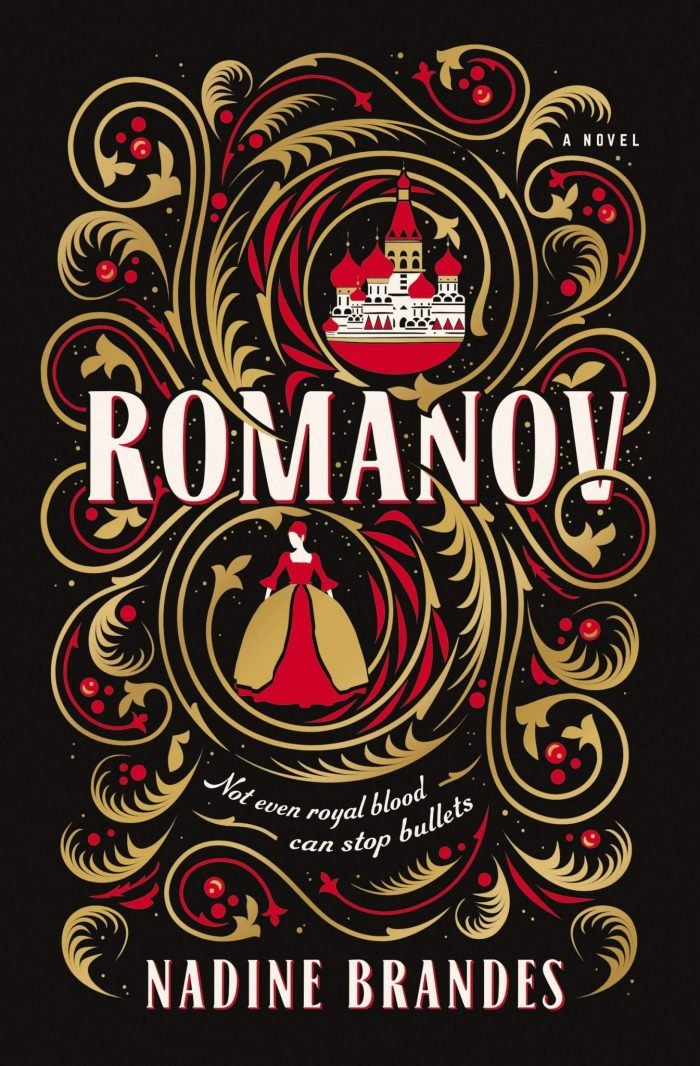 What Happened to Anastasia Romanov?
Thanks to 20th Century Fox, I've always been intrigued by Anastasia Romanov. In case you don't know the story, Grand Duchess Anastasia Nikolaevna Romanov was Tsar Nikolas Romanov's youngest daughter. The Romanov family was executed in 1918 without trial during the Russian Revolution. Their grave was excavated in 1991, but only nine bodies were found, while there should have been eleven. DNA evidence showed that Anastasia and her brother, Alexei, were missing from the grave. The missing princess became one of the 20th century's most intriguing mysteries. However, the conspiracy theories were put to an end when the missing bodies were discovered in 2007.
Romanov by Nadine Brandes
But what if Anastasia Romanov didn't die? What if there's more to her story than the history books tell?
Romanov by Nadine Brandes takes the above questions and runs with it. Part history, part fantasy retelling, Romanov gives Anastasia fans what they want: an alternative ending.
The history books say I died.
They don't know the half of it.
Anastasia "Nastya" Romanov was given a single mission: to smuggle an ancient spell into her suitcase on her way to exile in Siberia. It might be her family's only salvation. But the leader of the Bolshevik army is after them . . . and he's hunted Romanov before.
Nastya's only chances of survival are to either release the spell, and deal with the consequences, or enlist help from Zash, the handsome soldier who doesn't act like the average Bolshevik. Nastya's never dabbled in magic before, but it doesn't frighten her as much as her growing attraction for Zash. She likes him. She thinks he might even like her . . .
That is, until she's on one side of a firing squad . . . and he's on the other. (Official Romanov synopsis.)
Preorder on Amazon
Book Review
Romanov is a wonderful read! Nadine Brandes is a storyteller whose prose borders on magical. Brandes weaves a beautiful tale about a princess desperate to save her family at any cost. She brings the historical figure Anastasia Romanov to life – "Nastya" isn't just a princess; she is a girl who loves her family, loves her people, is full of faith, and fights to hold onto the light while living in so much darkness. Nastya lives and breathes on the page.
Historical fiction is a new genre for me. I love YA fantasy, so I expected a little bit more from Romanov – more action, more of a fast-pace. Don't get me wrong, it's a beautiful book. However, the Romanov family was kept isolated in a house for much of their exile, which slowed the pacing down a lot for me. The last part of the book picks up the pace – I won't spoil it by telling you why, though.
Romanov reminds me a lot of All But My Life by Gerda Weissmann Klein, a memoir that tells the story of Gerda's experience living as a Jew in Poland during the Holocaust. Nadine Brandes successfully tells a story that sounds as real as it does fanciful. Much of the story is historically accurate, in fact. Romanov is a must-read for any historical fiction fan. Readers will feel as if Nastya is a friend by the end. Expect to feel all the feels when it comes to her family and friends (and the dogs!).
Are you an Anastasia fan? Let me know below!
Follow Nadine Brandes
Post written by Molly Maurer