Everyone wants to have a unique wedding that will stand out in their guest's memories for years to come. Of course, everyone has their own perception of what makes a great wedding, that's what makes the day so special. But, it doesn't hurt to take a look at the latest trends in wedding themes to see if you can get any ideas from what others are doing. It won't stop you adapting a theme to suit your own style!
8 Popular Wedding Themes to Inspire You
Elope
This hardly seems like a theme, but it is a great way to tie the knot and avoid much of the hassle that comes with a wedding. It can be difficult to keep everyone happy.
The great thing about eloping is that it is more like a holiday for everyone involved. Whether you're after wheelchair tours in Sydney or saying "I do" as you jump out of a plane; you'll find that eloping might be the best option for you.
Back To Nature
The environment is a concern to everyone and many people are looking for ways in which they can help. This has led in a rise of green invitations. They don't literally have to be green! Your invites can be made from recycled paper or another method that is carbon neutral. This gives you plenty of options to consider.
If you and your fiance are nature lovers, plan a wedding in a wooded area. You'll get beautiful photos while you're enjoying time outside.
Super Heroes
With the abundance of Super Hero movies, it is not surprising that people are choosing Superhero themed weddings. You can simply decorate to suit a particular hero or invite your guests to dress up as characters from a specific universe.
Just be sure that the guests know what the bride and groom will be; this will ensure your guests dress around the outfits.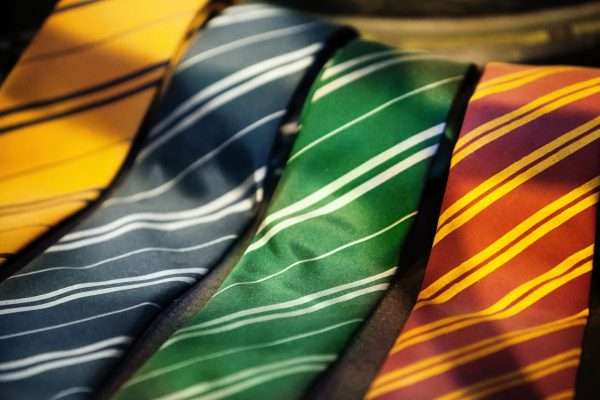 Harry Potter
J.K. Rowling's Harry Potter series has been popular for many years. The film adaptations of the original books as well as the Fantastic Beasts franchise, make a Harry Potter themed wedding a natural choice for the huge fans.
If you're a fan, then you'll love the idea of getting married in Hogwarts, perhaps dressing up as Harry and Ginny, or Hermione and Ron. This theme will really allow you to go to town with special effects.
Floral
Another popular and traditional theme is flowers. These are usually present at weddings, but this theme takes it a step further. Flowers are present in every aspect of the wedding. You can even get married surrounded by flowers.
Romantic Evening
If you want to start your life as partners with a lot of romance, then the idea of an evening ceremony might appeal to you. Then you can use candles to create a romantic feel at both the wedding venue and the reception. If done properly it can feel both intimate and exciting.
It will certainly be memorable.
At Home
Another popular approach is to save money and have your wedding at home. You'll need enough space for a tent if you want to do it outside with more than just a few guests. You can get the service officiated at home or opt for a more traditional church-based wedding followed by the home reception.
There is no reason why this approach should appear cheap, but it will save you a fortune.
Vintage
Vintage style never really goes out of fashion. It also offers a great deal of opportunity to do practically anything. After all, what really qualifies as antique or vintage? Let your imagination run free.
No matter what wedding theme you choose, remember to enjoy yourselves! A wedding is the beginning of a lifetime together.