I've said it before…real books are the best teaching tools. When an author is passionate about a subject, you can't help but be motivated by them. I've got two books to share with you: The Green Giant by Katie Cottle and It's Your World Now by Barry Falls. These two books teach kids about our world. One encourages kids to be eco-friendly. The other is a celebration of the world and the potential of every individual within it.
Thanks to the publishers, one of you can win both books in the Follow the Yellow Brick Road Giveaway Hop.
Thanks to our host, MamatheFox.
Books That Teach Kids About Our World
These two books are beautifully illustrated, and your kids will love having you read these to them!
The Green Giant by Katie Cottle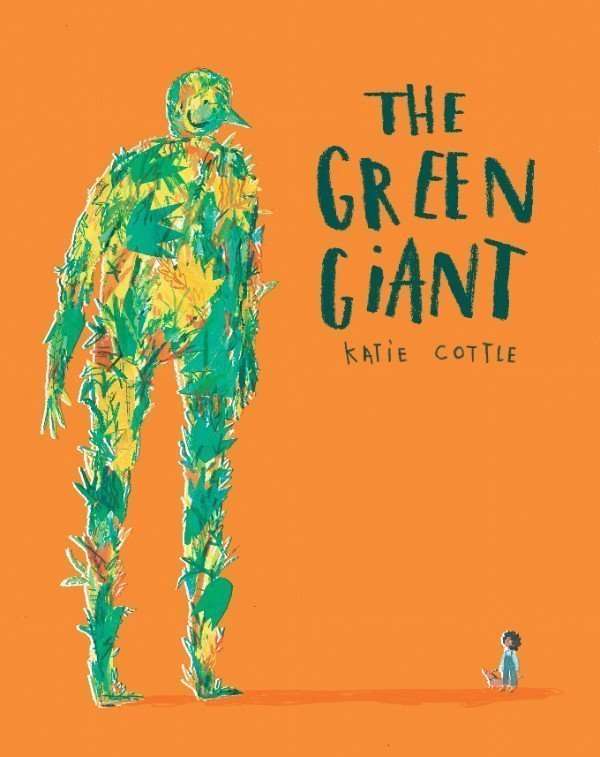 The Green Giant by Katie Cottle (Pavilion Children's; Hardcover $16.95; Ages 4-8; 32 pages) is a beautiful eco-tale that encourages us to put down our devices and save the planet – from the winner of the 2017 Batsford Prize and a rising star in the picture book world.
A young girl, Bea, and her dog, Iris, are staying with her grandad in the country. Bea is bored, but Iris's adventures lead them to the seemingly small and rusty old greenhouse next door.
Inside the greenhouse, Bea finds… a giant. A giant made entirely of plants and greenery. Bea is scared, but the giant reassures her and explains that he has escaped from the grey city.
Bea and the giant become friends, but can they do anything to make the grey city, and the world, a greener place?
My review
The Green Giant is a sweet book about how little things can make a big difference. Though there isn't much text to the story, the pictures tell a bigger story. Your kids will enjoy looking at the pictures, and you can show them how just a few seeds spread by one little girl can bring change to a big, gray city.
About the author
Katie is an illustrator and print-maker living and working in Bristol, UK. Her work is often informed by the marks and colors created through traditional lithography. She also works digitally, using an iPad, and occasionally paints with gouache. The Green Giant is her first book.
It's Your World Now!
Barry Falls' debut picture book is a brilliantly illustrated, funny and thought-provoking celebration of where you might go and what you might do in life that harks back to the Dr. Seuss era of children's books: It's Your World Now! (Pavilion Children's; Hardcover $16.95; Ages 4-8; 32 pages).
"As for you my bouncing ball, well you can truly have it all. Yes, you can set the world alight, my child-so-small, your future's bright."
A beautiful, lyrical and funny celebration of the world and the potential of every individual within it, with lots of things to spot on each page – cats, birds, flowers, cars, books, castles, roller coasters and chocolate cake to name a few! Can you spot the ladybug on every page?
This is the perfect book to read to children to help them appreciate the wonderful things that exist in the world, and the wonderful things that they can do, as well as allowing them to understand some of the setbacks that may happen. And in the end, whatever happens, the child is reassured that their parents will always love them.
My review
It's Your World Now is an adorable book that you will love reading with your kids. Each page is filled with so much to look at. I love the lyrical rhyming text. You'll have to read this several times in a row so you can slow down and appreciate just what the author is teaching through the text and illustrations. This is definitely one that you'll find yourself actually wanting your child to pick as a bedtime story! I highly recommend adding it to your child's shelf.
About the author
Barry Falls is an illustrator, living in Belfast, Northern Ireland. He graduated from Ulster University in 2005 and works for a range of clients in publishing, design and advertising. His clients include The New York Times, Orange, Unicef, NSPCC and The Guardian. He lectures in illustration at Ulster University.
Enter the giveaway
One entrant will win both books. This giveaway is open to the US/Can/UK only to ages 18+. This giveaway is void where prohibited. By entering this giveaway, you're agreeing to the privacy policies of this blog. Entrants need a profile picture on their social media accounts, or your entry will be void. The winner has 48 hrs. to claim the prize or another winner will be chosen.
MamatheFox and all participating blogs are not held responsible for sponsors who fail to fulfill their prize obligations.