Sleep is so important to us. We need a decent night's sleep in order to function the following day. But yet so many of us can find that we have disturbed sleep most nights and this can be disruptive to our daily lives. There can be a number of factors to consider. Your room may be too warm, you may have had too much caffeine during the day or too many glasses of wine at night. Even when you are a parent you can become prone to a broken night's sleep thanks to your children. However, those tend to be isolated events and one-offs. If you find that you are struggling to sleep more consistently, there could be an underlying reason as to why.
Sleep can be a huge part of our lives, and can be one of the leading causes of issues that many of us struggle with on a day to day basis. You may not realize it, but getting a decent amount of sleep could ease common issues that you may not have had a reason or cure for before. Often small tweaks can help. With that in mind, here are some of the common factors that could be affecting your sleep and a few tips on how to overcome them.
Common reasons you struggle to sleep at night
Let's start by looking at some of the reasons why you might not be getting a decent amount of sleep. There could be small factors, one main issues, or a collection of things causes you to miss out on potential quality sleep each night. Figuring out the reasons why you are awake instead of in the land of slumber can help you to make better choices and resolve the situation once and for all.
Your mental health
Your mental health can play a huge part when it comes to your sleep patterns. This means that anything like depression or anxiety can definitely end up keeping you up at night. Your heart can race, and your mind can start to wander, which can be things that keep you awake instead of allowing you to get a decent night's sleep. It's not easy handling mental health issues and lack of sleep can make things worse. So make sure you confide in someone or a medical professional to ensure that you handle the underlying issues once and for all. A great tip for this would be to try and clear your head before you go to sleep. This might be journaling, writing a list, or even trying other things like meditation to help you through.
Is snoring keeping you awake?
Snoring can be a huge inconvenience at night. Whether that is someone lying next to you snoring away, or whether it is a problem that you struggle with each evening. There are things you can do. You can try nasal strips or even surgery could be an option for you if you want a more permanent fix to the problem. Snoring is a big problem and can be very disruptive to your sleep, so trying to find a fix can often be your best resolve to help with the problem.
Hormonal changes can make you struggle with sleep
Whether it is the menopause, your menstruation cycle, or simply finding out that you have a hormone imbalance, it can really start to affect our sleep at night on a more permanent basis. Even things like frequent urination can cause huge problems and disrupt your sleep patterns. This is when you may want to try and balance things out to help you get some sleep. Lack of sleep can add to irritability and mood swings, which with some of these things you may already be experiencing enough off. Speak to your local health professional and figure out if there is a way to balance out the hormones in your body. You could also look at some natural remedies to try and ease the issues.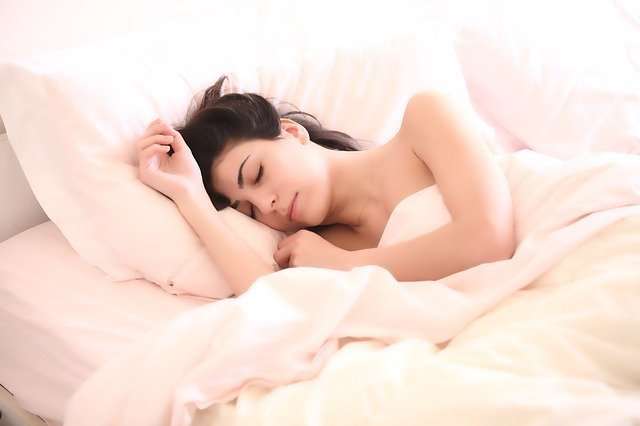 Are you stressed about something?
Stress can play a huge part in your sleep patterns. Stress can be caused by many different factors. You may have a problem with work, school, perhaps have an issue with your relationship or even having financial worries. The stress levels can mount up causing your heart to race and your mind to think of everything other than actually getting rest. Stress is often something that many people go through day to day, so figuring out what is causing you to feel stressed is the most important thing. Once you do that, you can then work on options to try and resolve the issue. Be that work related, relationship or working on your finances. This could also help to ease your mind of the worry, and allow you to sleep better at night knowing that you are taking control of the situation.
Your physical health
Sleep can often be linked to your physical health and well-being, so if you are not taking good care of yourself, then the lack of attention can manifest in bad sleeping habits. It could be a small factor such as not having your eyes tested, purchasing the right glasses such as high quality round glasses or having your prescription amended, this could cause headaches and issues with sleep as your eyes are strained. It might be physically feeling sick and unwell, dealing with heartburn or acid reflux, or struggling with cold and flu like symptoms. Take could care of yourself physically to ensure that you give yourself the best possible chance of a decent night's sleep.
What you do before bed
Would you believe that the time before you head to bed is important to help you get a better night's sleep? It can often be the small things that could make a big difference.Having too much technology before bed or not taking the time to wind down after a tough day can mean you are your own worst enemy when it comes to your sleep patterns. This is why it's important to make some changes. Which brings us to some of the resolutions to help you get more sleep, even if there is no logical reason for it.
How can you improve your sleep?
Once you have figured out if there are any long term issues that need addressing, you can make some actionable changes to try and improve the quality of sleep that you get. Here are some suggestions.
Develop a decent bedtime routine
Children have bedtime routines, so why shouldn't you consider something for yourself? It doesn't have to be too strict, but allowing your mind and body to relax before bed can be a great way to stimulate a deep sleep rather than feeling like you are still wired and energized from the day. You could try switching off all technology an hour before bed. Enjoying a relaxing bath or a warm drink and reading a book. Maybe even try and have an early bedtime where you relax in bed before trying to sleep. Small changes can make a big difference.
Cut out the stimulants if you struggle with sleep
You might also want to look at cutting out any stimulants a few hours before bed. Things like alcoholic or caffeinated drinks could be a great place to start. These types of things can keep your mind awake and alert because of the alcohol or caffeine content, so you may want to avoid these to help with sleep.
Create a relaxing environment
Finally, make the bedroom a relaxing place to be. Clear any clutter, have soft sheets on your bed and invest in things like a decent mattress and pillows. This can help to aid you into a more comfortable sleep and allow you to stay in a deeper sleep for longer.
If you're struggling to sleep at night, I hope these tips and suggestions to help you to get more sleep at night.