20th Century Studios' THE CALL OF THE WILD is now available to buy on Digital and on Movies Anywhere in the U.S. for $14.99. I've got some fun and free THE CALL OF THE WILD activity pages for you to download, so you and your kids can do them while watching the movie!
The Call of the Wild
THE CALL OF THE WILD,  adapted from the novel by Jack London, delighted audiences upon opening February 21, earning an 89% Verified Audience Score on RottenTomatoes®.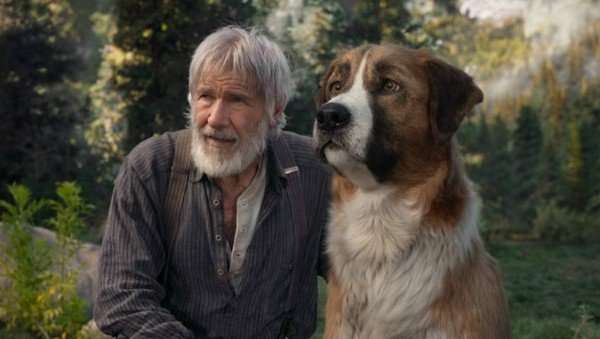 THE CALL OF THE WILD vividly brings to the screen the story of Buck. This big-hearted dog's blissful domestic life is turned upside down when he is suddenly uprooted from his California home. He's transplanted to the exotic wilds of the Canadian Yukon during the Gold Rush of the 1890s. Buck becomes the newest rookie on a mail delivery dog sled team. When Buck becomes its leader, he experiences the adventure of a lifetime, and ultimately finds his true place in the world by becoming his own master.
As a live-action/animation hybrid, THE CALL OF THE WILD uses visual effects and animation technology in order to bring the animals in the film to life. The film is directed by Chris Sanders.
Cast and crew
Harrison Ford
Omar Sy
Dan Stevens
Karen Gillan
Bradley Whitford
Cara Gee
Michael Horse
Jean Louisa Kelly
Colin Woodell
Adam Fergus
Abraham Benrubi
Erwin Stoff, p.g.a. and James Mangold, p.g.a. -producers
Diana Pokorny, Ryan Stafford and screenwriter Michael Green – executive producers.
Official Trailer
The Call of the Wild Activity Pages
These activity pages are so much fun! You get bookmarks, find the difference pages, a maze coloring pages, and a fun game called Buck's Journey. Download them, and let me know which activity you and your kids enjoyed the most!
Facebook: www.Facebook.com/callofthewildmovie 
Twitter: @callofthewildmovie
Instagram: @callofthewild
#CallOfTheWild