Welcome to the Great Escapes Virtual Book Tour for Kelegeen by Eileen O'Finlan. Stop by each blog on the tour for interviews, spotlights, reviews and more!
Kelegeen
by Eileen O'Finlan
This post contains affiliate links. If you make a purchase, I may receive compensation at no cost to you.
Kelegeen
Historical Fiction
Publisher: BWL Publishing Inc. (March 1, 2018)
Paperback: 433 pages
Ireland 1846
Meg O'Connor, daughter of poor Irish cottiers, eagerly anticipates her wedding to Rory Quinn. Her dreams of marriage and family vanish along with Ireland's potato crop when Kelegeen's inhabitants awaken one morning to find their sole source of food destroyed by blight.
At first Meg and Rory are able to use their skills, hers of sewing and his of wood carving, to provide for themselves and their families. But tragedy and a costly mistake end those means of survival forcing them into more dangerous ventures.
As An Gorta Mór, the Great Hunger, continues to churn through Ireland ravaging the country's peasantry with no let up in sight, Meg is compelled to make the most difficult decision of her life. What she chooses could be the salvation of the O'Connor and Quinn families or it could separate her forever from all she knows and loves.
Character guest post
My name is Deirdre O'Connor. I'm married to a darlin' of a man named Denis. You couldn't ask for a better man to be spending your life with. He's a good husband and loving da to his bairns. He may be poor but he is descended from an Irish King. He wears the strength and integrity of his heritage as comfortably as his worn coat setting a fine example for our bairns.
Speaking of bairns, we have four: Meg, Kathleen, Brendan, and Brigid. Brigid is our youngest. She's a smart, dark haired lass who gets distracted easily especially when there's a pig to chase. I wish she'd take to sewing as taking in mending work is how my lasses and I earn our wages. 'Tis a pittance, but a welcome one when times are tough. I fear Brigid will never make much of a seamstress. She is a love, though. She's got a big heart for such a young lass. For all her pig chasing, you can't help but love her.
Brendan, our only lad, is a bit on the quiet side. If you know him well enough, you can tell a lot is going on in his head but he's not one to tell it. You'll find out soon enough when he puts it into action. He's not one to sit by while others do the work. Unfortunately, his eagerness to help sometimes gets him into trouble.
Kathleen is a romantic lass. Her golden hair, soft blue eyes, delicate features, and quiet demeanor have fooled many into believing she's a fragile waif. We've to keep a sharp eye on her as she's a penchant for a lad who's a scoundrel. Once she's got her mind set about something it's near impossible to change it. The lad might be the devil in disguise, but she'll argue a person to distraction trying to get them to believe he's really a saint if only they could see what she sees in him. Kathleen's got a powerful strength of character, but you don't know it until something happens that brings it to the surface, particularly an affront to her family. Then it hits you like a full force gale.
And then there's, Meg, our eldest. Tall with long black hair and breathtakingly blue eyes. Meg has the strongest sense of right and wrong of anyone I know. She's smart, practical, meticulous, industrious, and good-hearted. When she puts her mind to something you can bet it will get done. She's too stubborn for it to be otherwise. A word of caution, though. Do not cross her. She's got a temper, that one! She has strong opinions and doesn't mind letting anyone know. Maybe it's because she's the oldest of our brood, but she has a definite fondness for being in charge.
Meg is to marry Rory Quinn. They've known each other all their lives having grown up as neighbors. Rory's a hearty lad, bright, and cheerful. 'Tis a good thing he knows Meg so well as it means he knows what he's getting into. He may be the only one who can match her in stubbornness. You might think they'd be an unlikely couple for that very reason, but somehow they've developed a deep understanding of each other. They'll do just fine, you'll see.
As for me, I'm a faithful Catholic wife and mother. The only thing unusual about me is that I have what some say is a gift, but I feel it more as a curse. I get what I call "feelings." Usually, they come in dreams accompanied by a strong sensation – a feeling – good or bad. Too often, bad, especially these days. It might not be so awful if I at least knew what the dreams and feelings meant exactly. I only know that something is coming. As the story of Kelegeen begins, that feeling is more powerful than ever. 'Tis like something of monumental proportions is about to happen. I couldn't tell you what it is, but I know it will change our lives forever.
About Eileen O'Finlan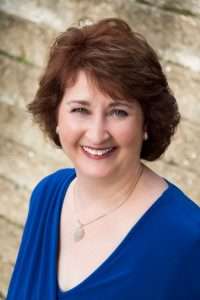 Eileen O'Finlan calls her writing "history with a twist" because she is intrigued by the unusual and little known aspects of history – the stories on history's margins, the things rarely taught in the classroom. For her, that's where history really gets fun.
Born in Springfield, Massachusetts, her family moved to Worcester when she was two.  Four years later they moved to Holden where Eileen grew up and where she now resides with her 93 year old mother and two cats.
Eileen holds a Bachelor's degree in history and a Master's Degree in Pastoral Ministry.  She works full time for the Diocese of Worcester and teaches online courses in Catholic studies for the University of Dayton, Ohio.  She is proud to say that Pope Francis owns a copy of her debut novel, Kelegeen.  Erin's Children, the sequel to Kelegeen, will be released by BWL Publishing, Inc. in December of 2020.
Author Links
Webpage:  https://eileenofinlan.com/
Facebook: https://www.facebook.com/eileenofinlanauthor/ ;
Goodreads: https://www.goodreads.com/author/show/17762333.Eileen_O_Finlan ;
Twitter:  https://twitter.com/eileenofinlan ;
YouTube: https://www.youtube.com/channel/UCnoxfrZpgvtHbAH74qM_vEQ ;
BWL Publishing, Inc. Author page:  http://bookswelove.com/o-finlan-eileen/
Purchase Links: Amazon –  Barnesandnoble.com  –  Apple iTunes  –  Google Play  – Kobo – Smashwords
Enter the giveaway ENDED
Kelegeen Tour Participants
May 21
My Devotional Thoughts – REVIEW
May 22
Baroness' Book Trove – SPOTLIGHT
May 23
eBook Addicts – SPOTLIGHT
May 24
Literary Gold – EXCERPT
May 25
Celticlady's Reviews – SPOTLIGHT
May 26
Rosepoint Publishing – REVIEW
Christy's Cozy Corners – CHARACTER GUEST POST
May 27
Jane Reads – GUEST POST
May 28
Gimme The Scoop Reviews – EXCERPT
May 29
Ruff Drafts – SPOTLIGHT
Escape With Dollycas Into A Good Book– AUTHOR INTERVIEW
May 30
StoreyBook Reviews – CHARACTER GUEST POST
fundinmental – SPOTLIGHT
Have you signed up to be a Tour Host?
Click Here Find Details and Sign Up Today!