When it comes to birthdays and gifts for our kids, it doesn't take much for our little well of inspiration to run completely dry. Especially if someone else gifts them exactly what you were planning to. Gifts for 3 year olds, in particular, can be quite tricky to cater to. After all, 3 year old children are often too big now for traditional baby toys, but will quickly grow tired of anything designed for an older child.
Thankfully, if you want to buy a new toy for a 3 year old, you don't have to look far. It's worth remembering that 3 year olds are interested in everything and anything! They love to explore, to touch and ask plenty of questions! Their fine and gross motor skills are still developing, much like their speech and language development, social and emotional development, and their cognitive skills. So, finding toys with these in mind will certainly make your search a little easier.
Need a little more inspiration? Read on to discover what you should a three year old boy for his third birthday.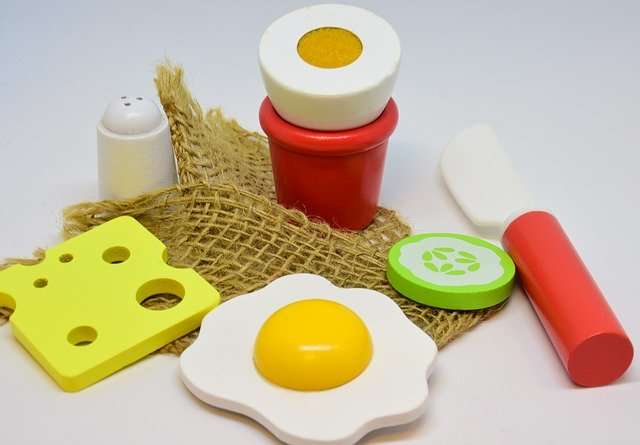 Little world toys
Have you noticed that your 3 year old loves nothing more than to pretend to be just like you? Whether you're cooking in the kitchen, looking after the baby, or shopping at the supermarket, your little one is paying close attention to what you're doing. So, make-believe or little world toys such as toy kitchens, toy tills and pretend food, as well as babies and prams are a brilliant way to feed their imaginations.
Outdoor toys
These days it's not always easy to get the kids outdoors, thankfully little ones aren't overly captivated by the lure of screens and online gaming just yet, so getting them outdoors is much easier. You can make it more fun, by introducing some outdoor toys. A beautiful swing set, a seesaw, ride-on toys and even a small sandbox will keep them occupied while you hang out the laundry or relax for a moment on the patio.
Books, books and more books!
Baby books are generally large with colorful patterns and touchy-feely areas made up of different textures and materials. Now your child is a little older, they'll benefit from interesting books with bright pictures and real stories. Personalized books are always fun, and traditional stories such as the Hungry Caterpillar are normally well received and simple rhyming verse books like The Gruffalo are perfect for introducing your child to the world of literature.
Play-Doh or modelling clay
Play-Doh or modelling clay is a great way to boost their motor skills and their imagination. Handling the clay, rolling it, cutting and squashing it into various shapes of their own design will not only boost their brainpower but also keep them busy for a while. It's also mess-free!
And finally, puzzles
Puzzles will get their cognitive skills working overtime, as they place shapes in the right holes, piece together a jigsaw of their favorite cartoon character and enjoy some quality time with you as you help them figure it out!