Welcome to the Prism Books Tour for How Sweet It Is by Robin Lee Hatcher! Stop by each blog for excerpts and reviews from the book!
On Tour with Prism Book Tours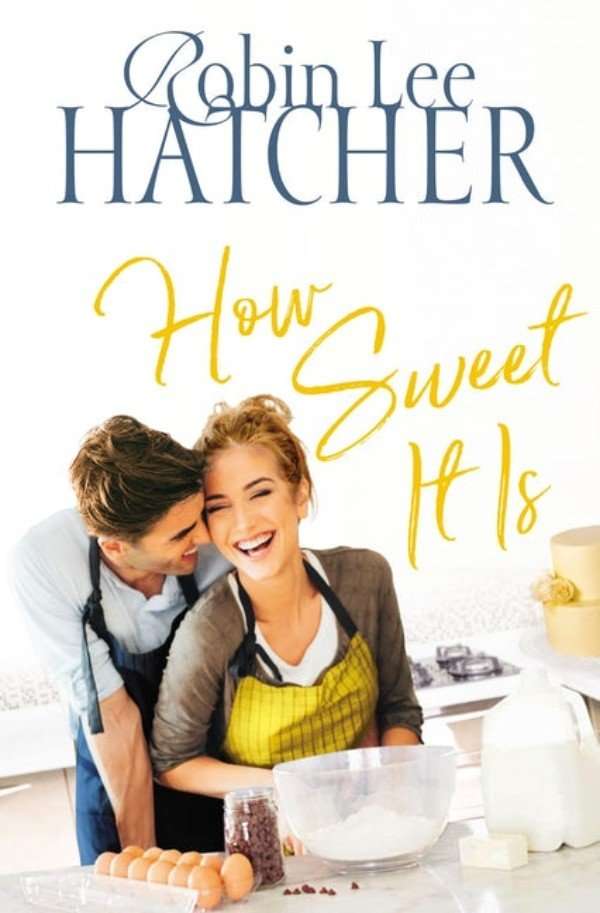 I received this book free to review; however, all opinions are my own. This post contains affiliate links. If you make a purchase, I may receive compensation at no cost to you.
How Sweet It Is
(Legacy of Faith, #3)
by Robin Lee Hatcher
Christian Contemporary Romance
Paperback, Audiobook & ebook, 304 Pages
July 14th 2020 by Thomas Nelson
He lost his brother. She lost her dream. Together, they might find what they're really looking for.
Holly Stanford is doing the best she can with the restaurant she inherited from her late uncle. But after her fiancé abandons her and the business, Holly regrets having given up her dream of becoming a pastry chef. Now a few bad financial decisions might cost her everything, including her hope for the future.
Jed Henning has done well with his new company despite his prodigal brother's behavior. When Jed's father, the controlling member of the board of directors, temporarily suspends operations until his sons work out their differences, Jed resentfully chases his brother, Chris, to Boise. There Jed rents a basement apartment from Holly and hopes to convince Chris to get his act together before their company collapses.
Unaware that Holly is the one person who can help him get through to Chris, Jed starts the tough work of reconciliation armed with little more than a few family photographs, a stack of old letters, and a Bible that belonged to his great-grandfather, Andrew Henning. And as romance blossoms between Holly and Jed, the story of Jed's great-grandfather highlights the power of God across the generations and the legacy of a family's courageous faith.
(Affiliate links included.)
 Amazon | B&N | Target | Christianbook | IndieBound | iBooks | Kobo | TNZFiction
My review of How Sweet It Is
How Sweet It Is is just as sweet as its title suggests! It's a clean, inspirational romance that will challenge you to trust that God has your future in His hands. How often do things happen in our lives that just don't make sense? Often, I'm sure!
In this final book in The Legacy of Faith series, both Jed and Holly have had things happen in the past year that just don't make sense to them. Holly's financial burdens are overwhelming since she listened to her ex-fiance's advice to renovate and open the restaurant she inherited. Jed's forced to leave his job until he can find his brother and make peace with him. Of course, neither of these things make the characters happy. They make them confused and angry.
But God knows what He's doing! Though Jed and Holly are fictional characters, I'm sure we can relate to being confused and angry at times. We can't see the big picture, so we look at our problems rather than looking at God. Jed's cousin feels led to give Jed their great-grandfather's Bible, and Jed finds wisdom in God's word and his great-grandfather's notes written in that Bible.
You know, I didn't think about this when I was reading, but notice that Jed's cousin feels God leading him to give Jed the Bible. What if he hadn't listened to that pull of the Holy Spirit? I have my grandma's Bible. I'm not so sure I'd want to give it to one of my cousins! But he does, and because he does, Jed finds the wisdom he needs.
The characters and the love that develops between them are very believable. But I think that the best part of the book is watching God's plan unfold. People who don't know Him may say that things happen by fate. No, they happen according to God's perfect plan. I have always loved Robin Lee Hatcher's books, and How Sweet It Is is no exception.
I'm so thankful for this reminder. The times we are living in are so unsettled and frightening at times. We may not see how things are going to work out, but God does. Those who trust in Him can rest in the fact that He's got us and our future planned. Let your faith grow stronger during the tough times and trust Him with the end.
Other Books in the Series
(Linked to Amazon affiliate links.)
About the Author
Robin Lee Hatcher is the author of over 80 novels and novellas with over five million copies of her books in print. She is known for her heartwarming and emotionally charged stories of faith, courage, and love. Her numerous awards include the RITA Award, the Carol Award, the Christy Award, the HOLT Medallion, the National Reader's Choice Award, and the Faith, Hope & Love Reader's Choice Award. Robin is also the recipient of prestigious Lifetime Achievement Awards from both American Christian Fiction Writers and Romance Writers of America.
When not writing, she enjoys being with her family, spending time in the beautiful Idaho outdoors, Bible art journaling, reading books that make her cry, watching romantic movies, and decorative planning. Robin makes her home on the outskirts of Boise, sharing it with a demanding Papillon dog and a persnickety tuxedo cat.
Website | Goodreads | BookBub | Facebook | Twitter | Instagram
Tour Schedule
Enter the Tour Giveaway ENDED
One winner will receive a print copy of Cross My Heart by Robin Lee Hatcher
US only
Ends July 29, 2020