Healthy cooking at home is something that more of us should be doing. But it's all too easy to get sucked into bad habits like ordering take out food or relying on pre-packaged meals from the supermarket. If you always find it a struggle to stick to your healthy home cooking commitments, you're not the only one. Life's busy and it's often easier to take the less healthy route.
Nevertheless, there are some things you can start to do differently and some changes you should think about making if you want the right kinds of healthy cooking habits to stick. We're going to talk about this in more detail now, so read on to find out more.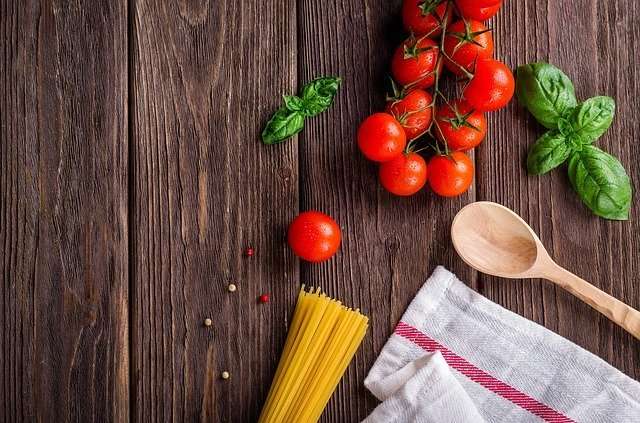 Plan Your Meals Ahead of Time
Planning your meals is one of those things that makes a real difference to your free time. You won't have to sit on the sofa staring into the distance trying to decide what to eat tonight. And the time that would otherwise be spent doing that or discussing options back and forth with your partner can instead be spending on cooking a healthy and delicious meal for the family. So try to put a meal plan in place and see how much of a difference it makes throughout the week.
Don't Feel the Need to Cook Complex Meals Every Day
One thing to remember is that healthy meals don't necessarily have to be complex meals. And you don't have to cook complicated and time-consuming meals every day of the week. Sure, there might be times when you want to push yourself and your cooking skills to the next level and that's great. But don't pressure yourself to do that day after day because that's when it starts to feel like a chore. And you simply won't keep up the routine once it starts to feel like a chore.
Shop Smarter and Be Prepared
Shopping smart and being prepared is key when it comes to cooking. Being prepared means stocking up your cupboards and shelves with the kinds of ingredients and items that last a long time and that can be used in a wide variety of meals. Having those things at hand makes life a lot easier and gives you so many more options in the kitchen when it comes time to cook. Shopping smarter means going into the store with a list and knowing what you want to buy so things don't get missed.
Do Some Bulk Cooking
Bulk cooking might sound like a big hassle, and it can be tricky at times, but it's also something that'll make your life a whole lot easier later on. It's great knowing after a busy day at work that you can come home and there's already a meal ready and waiting in the fridge or freezer that you simply have to heat up. Having that option on your busy days means you'll be a lot less tempted to order a takeaway or eat something simple and unhealthy instead.
Create a Kitchen Environment You Enjoy Cooking In
If you want to make big changes and you're looking to spend some money, one of the most important factors in cooking consistently at home is having a kitchen that you actually enjoy cooking in. You can create work surfaces that are spacious and give you the room you need to prepare food. You might want to explore cabinets and standard kitchen cabinet sizes if you currently feel like your kitchen is lacking space in that department. A great kitchen environment makes a real difference.
When You Discover a Recipe You Love, Write it Down
There's nothing more frustrating than finding a recipe and then forgetting about it. If you want to make sure that you can make those great recipes time and time again, you should write them down every time you find one. That way, you can turn to it and adapt it as and when you want to. Before long, you'll have your own personal recipe book of healthy meals that you can turn to no matter how much time you have or what you feel like eating that day.
Sometimes, Frozen Foods Can be a Life Saver
Frozen food has a bad reputation, but if something is frozen that doesn't necessarily mean that it's not a healthy option. In many cases frozen options can be great because they're always there waiting in the freezer and you don't have to worry about them going out of date anytime soon. That's particularly useful for vegetables. Frozen carrots or cauliflower or broccoli are great options to have available to you.
Learn the Simple Art of Slow Cooking
Cooking food isn't just about slaving over a hot stove for hours. There are lots of healthy ways to make use of a pressure cooker. Doing so enables you to throw in the ingredients and let it slowly simmer over the course of 4 to 8 hours. It's incredibly simple and results can be wonderful. Try one of the many recipes online that take minimal effort.
Make it a Team Effort
When it comes to cooking for the family, the whole family should try to get involved. By making it a team effort that everyone can enjoy, cooking becomes a social activity. And most importantly, it means that all the work doesn't have to fall on your shoulders. Cooking shouldn't be a task that becomes an endless chore because that's when your bad habits start to creep back in.
Getting into the habit of cooking at home is always a positive step in the right direction. That way, you at least know what's going into the food you're eating with your family each day and you can put yourself in control. With the tips above, you'll find it much easier to make healthy home cooking a habit that sticks.