Welcome to my stop on the Great Escapes Virtual Book Tour for Erin's Children by Eileen O'Finlan. Stop by each blog on the tour for interviews, guest posts, spotlights, reviews and more!
Erin's Children
By Eileen O'Finlan
This post contains affiliate links. If you make a purchase, I may receive compensation at no cost to you.
Erin's Children
Historical Fiction
The Sequel to Kelegeen
BWL Publishing, Inc. (December 1, 2020
Number of Pages ~325
In 1851 Irish Famine survivor, Meg O'Connor, buys passage to America for her younger sister, Kathleen, and arranges employment for her as a maid. Kathleen's feisty spirit soon puts her at odds with her employers, the bigoted and predatory Pratts. Driven from their home, Kathleen ends up on a wild adventure taking her to places she could never have imagined.
As a domestic servant in the Worcester, Massachusetts home of the kindly Claprood family, Meg enjoys a life beyond her wildest imaginings. Yet she must keep her marriage to Rory Quinn a secret. Rory, still in Ireland, eagerly awaits the day he will join her. But as the only jobs open to Irish men pay poorly, Rory's imminent arrival threatens to plunge her back into dire poverty.
On the eve of the Civil War, while America is being rent asunder by the fight over slavery, Irish Catholics wage their own war with the growing anti-immigrant Know Nothing party. Through grave doubts, dangers, and turmoil, Meg and Kathleen must rely on their faith and the resilient bonds of sisterhood to survive and claim their destinies in a new and often hostile land.
Author Interview
Hi, Eileen, thanks for taking the time to share more about yourself and your writing with my readers today!
My pleasure!
I love historical fiction and think it's wonderful that you like to share "stories on history's margins, the things rarely taught in the classroom." What is one of your favorite "hidden history" stories and where can my readers learn more about that story?
Several years ago I watched a documentary on the New England Vampire Panic. I'd never heard of it before. I knew plenty about the Salem witch hysteria, but a vampire panic? In New England? I've lived in New England my entire life and never heard of any such thing.
The documentary was fascinating. Apparently, in some very isolated, rural areas during the 19th century, people were digging up graves of recently deceased relatives to find out if that person was a vampire (they never used the word "vampire" but the belief was that the dead person was coming back at night to feast on living relatives, draining them of their life's blood, hence the later moniker of vampire panic.)
The reason behind all of this was the rampant spread of tuberculosis, then known as consumption. At that time, people did not understand how TB spread. The symptoms towards the end of the illness mirrored folklore associated with what we today refer to as vampirism including the victim awakening from a poor night's sleep complaining that someone had been sitting on their chest during the night and often found with fresh blood on them that they'd coughed up in their sleep. The ill person would look as though they were wasting away – that their body was being consumed by some unseen force – this is where the term "consumption" came from. They also suffered from high fever which, in some cases, may have been accompanied by hallucinations.
Not knowing what to do for the sick family member, people harkened back to stories that had traveled to America from Europe with early settlers, some of which included tales of the undead returning to drink the blood of the living.
The remedy? Stop the undead person from prowling about at night. How? Dig up their body, examine it for proof that this person is the culprit (such as a lack of decay – remember, they did not embalm –, what appeared to be fresh blood in the heart, the body having changed position since burial, perhaps even having turned over, etc.) and, if found, take measures to prevent the person from ever rising from their grave again by severing and rearranging body parts, cutting out and burning the heart, or driving stakes through the body to secure it to its grave. Excavation of burial sites has shown numerous cases throughout New England. The practice was widespread and well-enough known at the time to have even merited a mention in Henry David Thoreau's journal. But until I watched that documentary, I'd never even heard of it.
Incidentally, they really did find "evidence" as mentioned above upon examining some corpses, all of which can now be explained by forensic science. But not having that knowledge at the time, I can only imagine their shock and horror at what they understandably mistook for a loved one having become a member of the undead.
To learn more about it, I highly recommend the book Food for the Dead: On the Trail of New England's Vampires by folklorist Michael E. Bell.
How do you think your love of history came about? Was it a teacher who made history interesting or just something you came to love on your own?
I come from a family of history lovers. My parents loved to read non-fiction history and historical fiction as did many other relatives. History and politics were main topics of conversation at big family gatherings and our nightly dinner table. Growing up, conversations in my home or those of my relatives could have as easily been about the American Revolution as about current events. My mom taught elementary and middle school. Her favorite subject to teach was history. One of her uncles wrote a history text book.
As for teachers, I did have a few who really stood out. My sixth grade history teacher totally captured my attention. We studied ancient and medieval history that year. Mrs. Pentilla made it come alive. I couldn't wait to get to her class. I couldn't get enough of it. Later, when I was in high school I had a teacher named Mr. Ljungberg who had been in both World War II and Korea. He was confined to a wheelchair due to being shot by a sniper in Korea. Yet, I never saw him when he didn't have a smile and a joke. He taught American History II which focused partly on the wars he'd fought in. He told us captivating stories from his own experiences. It helped, too, that he had a wonderful sense of humor. It was rare to get through his class without laughing. I think that's one reason we learned so much from him. We hung on every word because he was a born storyteller. We paid close attention because we didn't want to miss a thing.
Books also had a huge influence on me. I became fascinated with the Salem witch trials in junior high. I read every book about them I could get my hands on. By high school and in my early twenties I devoured historical romances. A little later I moved on to historical fiction, reading authors like John Jakes and Gary Jennings. All of this led me to get my undergraduate degree in history and to write historical novels.
What is your favorite genre to read? And what are you reading now?
Of course, historical fiction is my favorite genre! Right now I'm reading A Hundred Lies, the third book in a trilogy by Jean M. Grant. I just finished Philippa Gregory's Tidelands. I'm also reading the non-fiction book Roxana's Children: The Biography of a Nineteenth Century Vermont Family by Lynn A. Bonfield as part of my research for my next novel.
Do you have a favorite historical fiction book or series?
It is very difficult to choose a favorite. I loved the Kent Family Chronicles series by John Jakes. Aztec and Spangle by Gary Jennings are big favorites. I am completely hooked on the Outlander series by Diana Gabaldon. I love all the Tudor-era novels by Philippa Gregory. I'm also a fan of Ellen Marie Wiseman and Kristin Hannah. This list could go on forever.
What is one of your favorite books that you read as a child and why?
That's the easiest question – hands down it's Little Women by Louisa May Alcott. I discovered this book when I was about ten years old. I was completely hooked from the start. I felt drawn into the story. I identified strongly with Jo March. I wanted to climb right into that book and become part of the March family. I've lost count of how many times I've read Little Women. I generally do not read a book more than once no matter how good it is because I already know the story and there are so many other books to read, but I could read that one time and time again. In fact, I remember once when I was spending a few days at my aunt's house and I had Little Women with me. I was reading in bed, got to the end of the book, and immediately started it all over again.
I also loved the Nancy Drew Mystery series – could not get enough of those!
The other book that captured my imagination enough to make me read it repeatedly was Jane Eyre by Charlotte Brontë. That was in high school.
Do you have a playlist that you listen to while you write or do you prefer the quiet?
I get very distracted by anything with vocals when I'm trying to read or write. I guess the words I'm hearing compete with the words I'm trying to read or write. So there can't be a TV, radio, or CD playing while I'm writing. It totally destroys my concentration. However, I do often read and write with instrumental music playing. My favorite is the CD "Romance of the Violin" by Joshua Bell. I also find it very stimulating to write with Mozart playing.
Do you have a favorite place or time of day to write?
I can write almost anywhere as long as it's quiet. I work a full-time job so that restricts my ability to choose the time of day I write. I'd love to say I get up very early and write for a few hours before going to work, but nothing could be further from the truth. I'm a night owl. I often write late into the night, sometimes even into the wee hours of the morning. That's when I seem to do my best writing. Unfortunately, it makes getting up for work the next day very difficult.
Are there any special snacks or drinks you NEED to have when you're writing?
I usually have a glass of water beside me. Other than that I don't need anything, though I won't turn down a mug of hot mulled cider in the fall, a hot chocolate in the winter, or a cup of herbal tea anytime.
If you could go anyplace in the world, and write a novel based upon that place, where would you go?
My first thought is Ireland, but though I haven't been there, it is where my debut novel, Kelegeen, is set. Kelegeen takes place during the Great Hunger (aka Potato Famine). I would like to set a novel in Ireland during the Siege of Drogheda so I could still claim Ireland for that one.
I might like to go to a Scandinavian country. I've always been enchanted by pictures of those countries in the winter. I'm not very familiar with Scandinavian history, though, so I'd have to do a lot of studying, but I certainly wouldn't mind that!
How long does it typically take you to write a novel from start to finish?
I'd say about two to two and a half years including research time. I spend roughly a year doing research before I'm comfortable to start writing the novel. Then I move into a period of time where writing is my main focus, though research continues throughout the entire process.
Who encourages you most when you are writing?
My fellow writers. I have several author friends. When we get together we spend hours talking about writing and publishing and we are always very supportive and encouraging towards one another. Also, people who've read something I've written and continually ask how I'm coming on my next writing project motivate me to keep going. It's always encouraging to hear that readers are looking forward to my next novel.
Do you belong to an authors' group or have author friends who give you that extra push when you need it?
For several years I've run a writing workshop. We meet at my house once a week. At least we did until the pandemic hit. We haven't written together since. We've group texted each other trying to figure a way to resume the group via Zoom. I hope we'll be able to do it, though the logistics haven't work out for us yet. I really hope it won't be too much longer before we can meet in person again. The energy of a roomful of writers all writing together then sharing and commenting on the writing is astoundingly powerful. I honestly believe the creativity is contagious (in a good way – not like COVID!). Also, getting together weekly to share our passion for writing has formed a strong bond between us. It's been difficult to forgo it for so long.
What are you working on now?
I'm starting the research phase of my next historical novel. It will be set in Vermont in 1831 and 1973. In 1973 a young woman, Charlotte Tucker, is working on her master's degree in folklore when she discovers that her own ancestor was one of the presumed vampires in the New England Vampire Panic (see my answer to question 1).
Finally, please tell us 3 fun things that helped you get through the quarantine!
Well, there's my cat, Autumn Amelia. She's a huge calico Maine Coon. Autumn keeps me amused with her silly antics when she's not melting my heart just by being her adorable self.
My friend and fellow author, Jane Willan, and I spent a gorgeous fall day traipsing through an apple orchard, pumpkin patch, and an old cemetery appropriately masked and socially distanced, of course. What better way to spend a late October afternoon?
I cleaned out a rarely used room in my house and set it up as an office for writing. It's got my desk, laptop and printer, books and research materials, file cabinet, and a daybed. I finally have that writerly "room of one's own" and I am loving it!
Thank you so much for having me on your blog as part of my blog tour for my new release, Erin's Children!
Thank you, Eileen! Your answers are captivating! That vampire thing is crazy! I feel as if I watched something on Hulu or Prime that was similar to that in regards to digging up the dead to make sure they were really dead. I wonder if in hundreds of years, things we do now will be thought of as bizarre!
About Eileen O'Finlan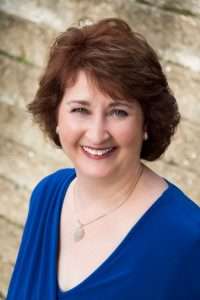 Eileen O'Finlan writes historical fiction, telling the stories on history's margins, the things rarely taught in the classroom. For her, that's where history really gets fun. Her promise to her readers is to craft stories that will thoroughly immerse them in another time and place.
Born in Springfield, Massachusetts, her family moved to Worcester when she was two.  Four years later they moved to Holden where Eileen grew up and where she now resides.
Eileen holds a Bachelor's degree in history and a Master's Degree in Pastoral Ministry.  She works full time for the Diocese of Worcester and teaches online courses in Catholic studies for the University of Dayton, Ohio.  Erin's Children is her second novel and the sequel to her debut novel, Kelegeen.
Author Links
Webpage:  https://eileenofinlan.com/
Facebook: https://www.facebook.com/eileenofinlanauthor/
Goodreads: https://www.goodreads.com/author/show/17762333.Eileen_O_Finlan
Twitter:  https://twitter.com/eileenofinlan
YouTube: https://www.youtube.com/channel/UCnoxfrZpgvtHbAH74qM_vEQ
BWL Publishing, Inc. Author Page:  http://bookswelove.com/o-finlan-eileen/
Purchase  Erin's Children
Enter the giveaway
Erin's Children Tour Participants
December 7
I'm All About Books – SPOTLIGHT
Sapphyria's Book Reviews – SPOTLIGHT
December 8
Ascroft, eh? – CHARACTER INTERVIEW
Christa Reads and Writes – SPOTLIGHT
December 9
StoreyBook Reviews – GUEST POST
Baroness' Book Trove – SPOTLIGHT
December 10
Christy's Cozy Corners – AUTHOR INTERVIEW
Thoughts in Progress – SPOTLIGHT
December 11
MJB Reviewers – SPOTLIGHT
Books a Plenty Book Reviews – REVIEW
December 12
I Read What You Write – GUEST POST
My Journey Back – CHARACTER GUEST POST
December 13
Literary Gold – CHARACTER GUEST POST
December 14
eBook Addicts – SPOTLIGHT
Diane Reviews Books – CHARACTER GUEST POST
December 15
Mysteries with Character – AUTHOR INTERVIEW
Author Elena Taylor's Blog – CHARACTER INTERVIEW  
December 16
Celticlady's Reviews – SPOTLIGHT
Sapphyria's Book Reviews – SPOTLIGHT
Have you signed up to be a Tour Host?
Click Here Find Details and Sign Up Today!