Welcome to the Prism Book Tour for The Single Dad's Holiday Match by Tanya Angler. Stop by each blog for excerpts and reviews from the book!
On Tour with Prism Book Tours
The Single Dad's Holiday Match
by Tanya Angler
I received this book free; however, all opinions are my own. This post contains affiliate links. If you make a purchase, I may receive compensation at no cost to you.
The Single Dad's Holiday Match
(Smoky Mountain First Responders #1)
By Tanya Agler
Contemporary Romance, Sweet Romance
Paperback & ebook, 384 Pages
September 28, 2021 by Harlequin Heartwarming
Tis the season… For unexpected love!
Officer Jonathan Maxwell is just as devoted to his job as he is to his two young daughters, leaving zero time for a social life. Until he meets Brooke Novak. The newly hired community center director is a single parent, too, and also part of his latest investigation. Jonathan needs Brooke's help if he's going to close his case by Thanksgiving…but she might be the biggest distraction from keeping his mind on his job.
(Affiliate links included.)
 Amazon | Barnes & Noble | Target | Book Depository | Harlequin
Book Review of The Single Dad's Holiday Match
The Single Dad's Holiday Match is a cute, clean romance that will get you in the mood for the upcoming holiday season. It's Halloween, Thanksgiving, and Christmas all rolled into one. It's during this time that Brooke Novak starts a new job as community center director, and she starts off strong. Her ambition is huge, but she becomes discouraged when Officer Jonathan Maxwell suggests that crime may be taking place at the center. Of course, Brooke doesn't want the center to close, yet she can't confide in the man who hired her since the case is ongoing. Though she worries about her job and what her boss would think of her hiding things from him, she agrees to let Jonathan do his job with a little help from her.
I love reading holiday themed books, so The Single Dad's Holiday Match was right up my alley. Reading about how Brooke organized so many fun and helpful events at the community center so quickly made me admire her character very much. Considering that she'd been a teen mom and has been supporting her now teenage son, makes this even more incredible. I also enjoyed seeing how Jonathan balanced work and raising his preteen daughters. Neither Brooke nor Jonathan made this seem like a burden. Of course, you love your kids and want to be everything for them, but I could totally understand if they felt the need to slack off!
While the developing romance is certainly central to The Single Dad's Holiday Match, I really enjoyed the friendships among a group of ladies at the community center who were so supportive of Brooke. Though I've not read any of the author's other books set in Hollydale, NC, I could tell that there are characters in the story who will be familiar to you if you've read her prior series. I know I always find that an enjoyable part of new series, and I'm sure you will as well.
The balance between the romance, friendships, and figuring out who was pulling off the crime at the center made this an entertaining read. If this sounds like the type of balance you love in your clean romance books, then you'll love The Single Dad's Holiday Match!
About the author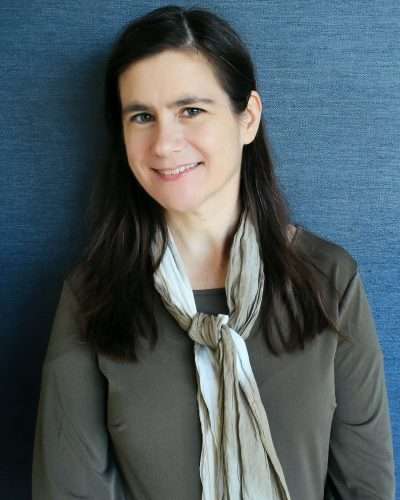 Tanya Agler is a write-at-home mom, wife, and beagle and bunny wrangler who writes sweet contemporary category romance, three of which have been published by Harlequin Heartwarming. She moved often as a child, attending twelve different schools before attending the University of Georgia where she received degrees in journalism and law.
She lives in Georgia with her wonderful husband and her four kids (Kath, MJ, Cupcake, and Chunk). She often talks about her new rescue beagle, Linus, on Twitter and Facebook. One of her favorite things to do is to curl up with a glass of iced tea and a dessert while watching a classic movie (think all the way back to Cary Grant and Katharine Hepburn, snappy dialogue, and shoulder pads).
She loves visiting new parts of the country while attending writers' conferences.
Website | Goodreads | Facebook | Twitter | Instagram | Bookbub | Newsletter
Follow the tour
Enter the tour giveaway
One winner will receive a $25 Amazon gift card and a copy of The Sheriff's Second Chance by Tanya Agler, winner's choice of print (US only) or ebook
Ends October 13, 2021