Welcome to the Prism Book Tour for Heirs of Falcon Point. Stop by each blog for excerpts and reviews from the book!
On Tour with Prism Book Tours
Heirs of Falcon Point
By Traci Hunter Abramson, Sian Ann Bessey,
Paige Edwards, A.L. Sowards
This post contains affiliate links. If you make a purchase, I may receive compensation at no cost to you.
Heirs of Falcon Point
By Traci Hunter Abramson, Sian Ann Bessey,
Paige Edwards, A.L. Sowards
Historical Fiction, Contemporary Fiction, Suspense, Mystery, Romance
Paperback & ebook, 408 Pages
October 11, 2021 by Covenant Communications
In the early days of World War II, the Lang family lost everything. Eighty years later, it's time to take it back.
The Nazis have taken control of Austria, and wealthy widower Leopold Lang faces a difficult decision: join the ranks of the foreign power that has taken over his homeland or flee with his children to safety. Leopold makes his choice—but too late. His family is ripped apart, never to be reunited. But decades later, fate brings together the descendants of this broken dynasty in the place where it all began—Falcon Point.
Anna, Cole, and Tess have never met, each relying on fractured pieces of information to understand their Austrian heritage. But when unforeseen opportunities draw these Lang cousins to Falcon Point, they soon discover they are not alone in their quest to claim the coveted property and the fabled treasure hidden within. Unfortunately, another claimant, one with a much darker heritage, is determined to eliminate the Lang family once and for all.
(Affiliate links included.)
Amazon | Barnes & Noble | Deseret Book | Seagull Book
Heirs of Falcon Point Book Excerpt
Lars paused. "Think hard, Tess. Do you ever remember Oma speaking German?"
"She worked for the resistance. I'm sure she spoke German. Most Dutch people do."
"Of our generation, yes, but not Oma's generation. And I'm not talking about speaking enough to get by if a German soldier approached you after curfew. I'm wondering if you ever heard her speaking it fluently."
Tess shook her head. Where on earth was Lars going with this convoluted conversation about a grandmother who'd passed away over twenty years ago? "I only ever heard her speak Dutch," she said. "She told me Dutch fairy tales and sang Dutch . . ." Her voice trailed off as a faint memory nudged its way past the others.
"What is it?" Lars pressed. "What have you remembered?"
"There was one story she sometimes told about a young princess in the forests of Austria. I asked her once why the story made her so sad. She didn't tell me, but afterward, she sang a little German folk song."
"It was an Austrian forest. You're sure of that?" "Yes, but why—"
"I have something to show you." Excitement radiated off him as he reached into his pocket and withdrew his mobile phone.
Excerpted from Heirs of Falcon Point by Traci Hunter Abramson, Sian Ann Bessey, Paige Edwards, A.L. Sowards, Copyright © 2021 by Traci Hunter Abramson, Sian Ann Bessey, Paige Edwards, A.L. Sowards. Published by Covenant Communications, Inc.
About the Authors
Traci Hunter Abramson was born in Arizona, where she lived until moving to Venezuela for a study-abroad program. After graduating from Brigham Young University, she worked for the Central Intelligence Agency for several years, eventually resigning in order to raise her family. She credits the CIA with giving her a wealth of ideas as well as the skills needed to survive her children's teenage years. She loves to travel and enjoys coaching her local high school swim team. She has written more than thirty bestselling novels and is a seven-time Whitney Award winner, including 2017 and 2019 Best Novel of the Year.
Website | Goodreads | BookBub | Facebook | Twitter | Instagram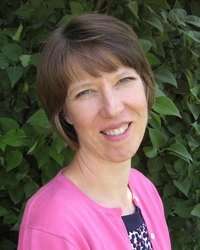 Sian Ann Bessey was born in Cambridge, England, but grew up on the island of Anglesey off the coast of North Wales. She left her homeland to attend Brigham Young University in Utah, where she earned a bachelor's degree in communications with a minor in English.
She began her writing career as a college student, publishing several articles in the New Era, Ensign, and Liahona magazines. Since then she has published historical romance and romantic suspense novels, along with a variety of children's books. She is a USA Today best-selling author, a Foreword Reviews Book of the Year finalist, and a Whitney Award finalist.
Sian and her husband, Kent, are the parents of five children and the grandparents of three beautiful girls and two handsome boys. They currently live in Idaho, and although Sian doesn't have the opportunity to speak Welsh very often anymore, she can still wrap her tongue around, Llanfairpwllgwyngyllgogerychwyrndrobwllllantysiliogogogoch still rolls off her tongue.
Traveling, reading, cooking, and being with her grandchildren are some of her favorite activities.
Website | Goodreads | BookBub | Facebook | Instagram
Paige Edwards is an award-winning author of contemporary Regency romances with a side-order of suspense. Her stories have debuted in the number-one Amazon spot for Christian fiction and have received national five-star reviews by Reader's Favorite and InD'Tale Magazine. Her novels appeal to a wide range of readers from Historical Romance to Mystery/Suspense. She holds a degree in interior design and has worked professionally in that field. Due to her strong British roots, Paige's books are often set in the UK, and she hops the pond whenever she gets the chance. She Is the Lady Paige Edwards when in Scotland, but her favorite title is Grandma. When she needs a break from writing, she serves as president of her area's Interfaith Community Council, she is fond of digging in the dirt (what some might call gardening), she bikes the battlefields, and she kayaks on the lake.
Website | Goodreads | BookBub | Facebook | Instagram
A. L. Sowards has always been fascinated by the 1940s, but she's grateful she didn't live back then. She doesn't think she could have written a novel on a typewriter, and no one would be able to read her handwriting if she wrote her books out longhand. She does, however, think they had the right idea when they rationed nylon and women went barelegged.
Sowards is the author of multiple historical fiction novels, with settings spanning the globe from the fourteenth to twentieth centuries. Her stories have become Whitney Finalists and won a Whitney Award, reached the number one spot across multiple Amazon categories, received praise from the Historical Novel Society, and been loved by readers from a variety of backgrounds.
She lives with her husband and three children and has called Washington State, Utah, and Alaska home. She enjoys hiking and swimming, usually manages to keep up with the laundry, and loves it when someone else cooks dinner. She doesn't own a typewriter, but she does own a pair or two of nylons.
Website | Goodreads | BookBub | Facebook | Twitter | Instagram
Follow the tour
Enter the tour giveaway
A signed copy of Heirs of Falcon Point and a $25 Amazon gift card (US only)
Ends November 10, 2021