Glasstic Water Bottle
I am one of those people who love water, so I drink a lot of it all day long. I take a big water bottle to work with me and fill it up when I run out. When I get home, I keep on drinking! It is so important to stay hydrated. When I was given the opportunity to review a Glasstic Water Bottle, I was totally in! I love the designs available and love that it is a glass water bottle with a plastic outer shell that is shatterproof!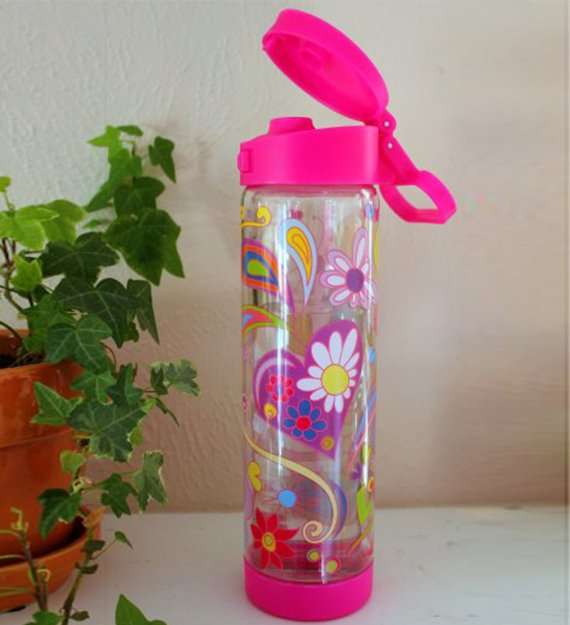 A Glasstic Water Bottle would make a super awesome gift! They are great for things like:
Fruit Infusion
Essential Oils
Alkaline Water
Water Enhancers
Coffee, Juice, Tea
With one use plastic bottles filling up the landfills, it is great to have an alternative. Using reusable glass bottles is so much better for the environment and for your health. Glasstic water bottles are BPA free, toxin free and easy to clean! The recommendation is to wash them by hand, though they are dishwasher safe.
Why a Glasstic Water Bottle
If you go to the gym or to the pool, they often ask that you not bring in glass bottles. With a Glasstic water bottle you don't have to worry! They are shatterproof, durable, leak proof, and sweat proof. I really love the feel of these bottles and take mine to my job at a preschool. I had been taking a black bottle with me, and my class noticed that I had this new one! It was so cute. They asked me why I had a pink one now. I told them I liked it because it is pretty! Kids sure are observant! I feel completely comfortable having this bottle around the kids because it is safe and durable!

Disclosure: I received the product free for an honest review which I've given. All opinions are honest and my own and may differ from yours.