Trick or Treat
Halloween is always such a fun time of year. I remember dressing up for trick or treating and going out with a pillowcase for candy. My favorite costume was being the goddess Isis with a good old plastic mask that would be banned now! Well now I can be the goddess Hela, and you can too with this DIY Hela Headdress.
DIY Hela Headdress
Make this awesome headdress for less than $25 and rock your inner goddess of death. Follow the video below. Here is a link to the stencils you'll need:  Hela DIY Stencils.
Hela pumpkin carving design
You can get really creative with pumpkin carving, so why not try a Hela pumpkin carving this year?
Make your own Hela inspired pumpkin by using these Hela pumpkin stencils.
We're all about the treats
What Halloween "Hela-ween" celebration would be complete without these mjolnir candy apples? Check out this tutorial video and make your own!
Hela-good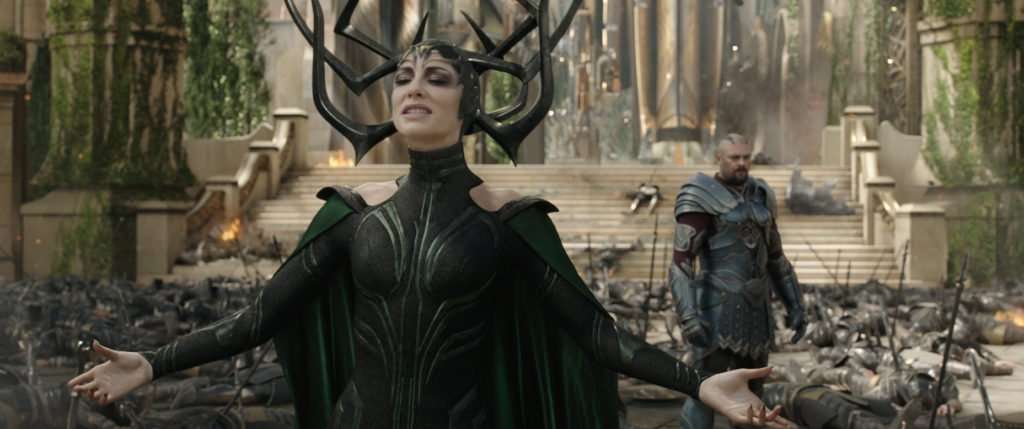 Did you miss the "Hela-good" featurette I posted earlier? No worries. You can watch it now.
THOR: RAGNAROK
In Marvel Studios' "Thor: Ragnarok," Thor is imprisoned on the other side of the universe without his mighty hammer and finds himself in a race against time to get back to Asgard to stop Ragnarok—the destruction of his homeworld and the end of Asgardian civilization—at the hands of an all-powerful new threat, the ruthless Hela. But first he must survive a deadly gladiatorial contest that pits him against his former ally and fellow Avenger—the Incredible Hulk!
If you've missed any of my THOR: RAGNAROK posts, go read them! I can't wait for you to see the movie! You will love it. Be sure to buy your tickets early!
THOR: RAGNAROK Movie Review: The Best Thor Movie Yet #ThorRagnarokEvent
I Walked the Red Carpet for the Thor: Ragnarok World Premiere #ThorRagnarokEvent
Follow
Like THOR: RAGNAROK on Facebook: https://www.facebook.com/Thor/  
Follow THOR: RAGNAROK on Twitter: https://twitter.com/thorofficial
Follow Marvel on Instagram: https://www.instagram.com/marvelstudios/ 
THOR: RAGNAROK opens in theaters everywhere November 3rd!
#ThorRagnarok