Thanks to the publisher for providing me with a copy of It's Not Jack and the Beanstalk for this tour and review.
It's Not Jack and the Beanstalk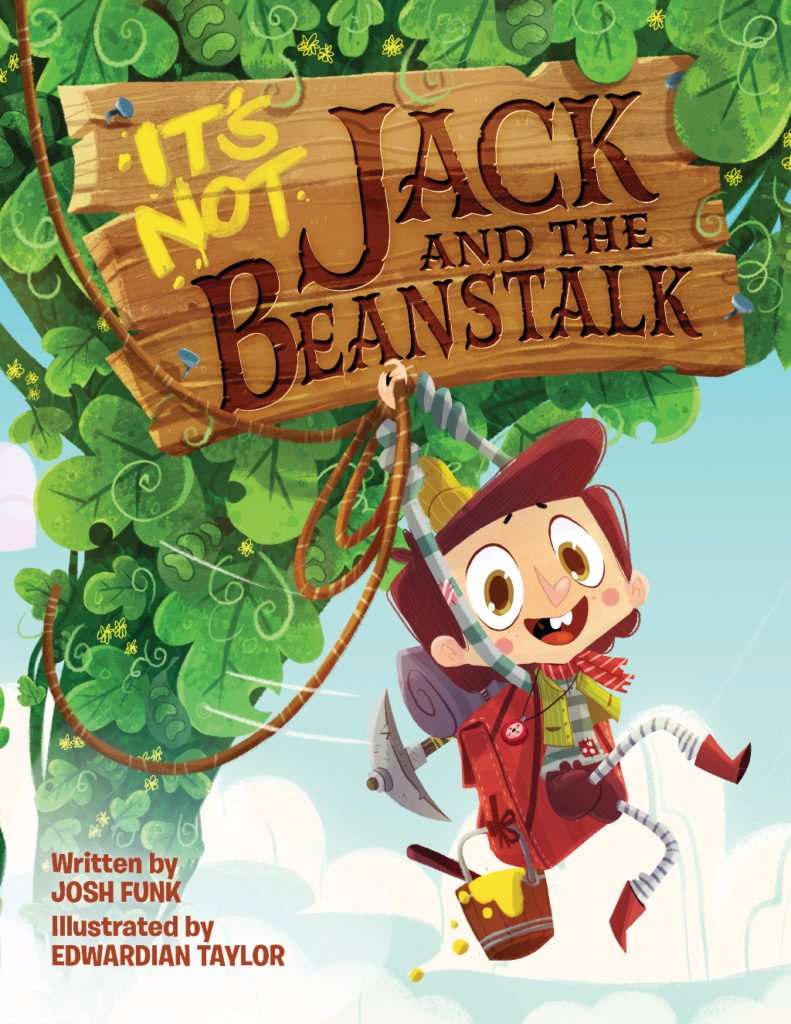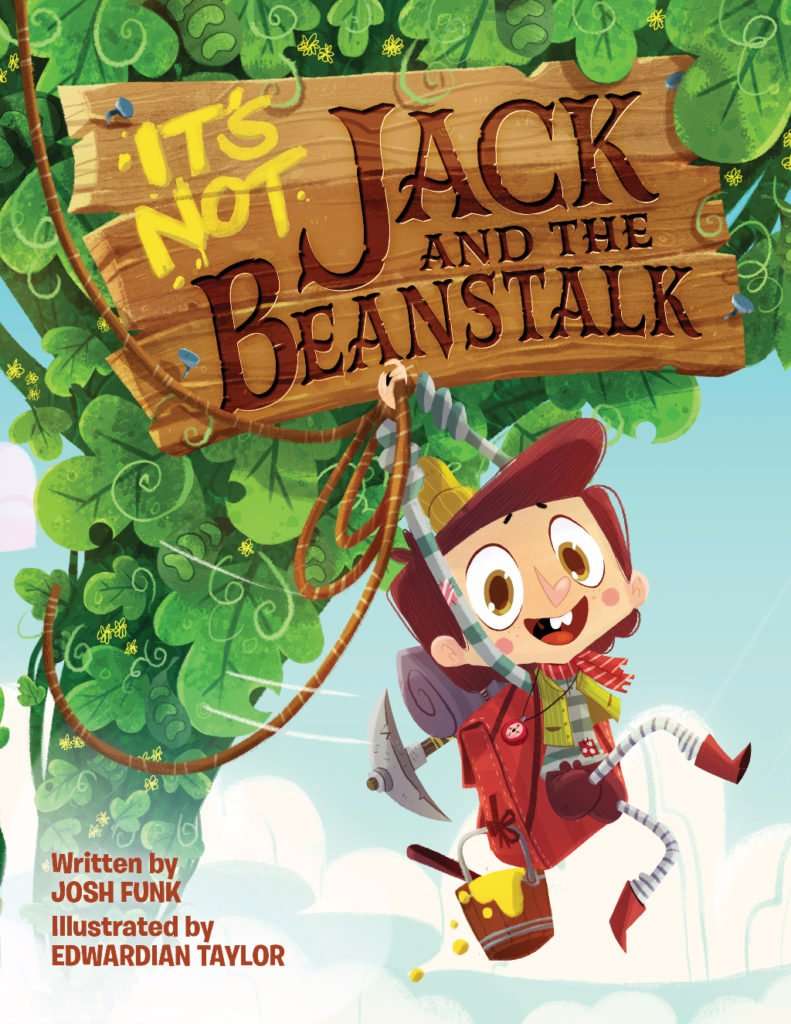 Jack is not fond of the bossy narrator of his fairy tale. When Jack is told to trade his beloved cow Bessie for some magic beans, throw the beans out the window, climb the ENORMOUS beanstalk that sprouts overnight, and steal from a GIANT, he decides this fairy tale is getting out of control. In fact, he doesn't want to follow the storyline at all. Who says Jack needs to enter a life of daring, thievery, and giant trickery? He takes his story into his own hands–with hilarious results.
My Review of It's Not Jack and the Beanstalk
Jack does not want to listen to the narrator of the story because he thinks it is ridiculous to sell his cow for some beans. Beans he can't even eat! And then the narrator wants him to climb a huge beanstalk when he might fall? And then steal a bunch of stuff from a giant and then climb back down and cut down the beanstalk and hurt the giant?? That doesn't sound right to Jack! So he makes this story his own!
This book is hilarious. You and your kids will get so much amusement from reading this book together. I used to teach preschool, so I really appreciate well-written books that don't talk down to kids. Who cares if they don't get all the humor right away? You will! Re-tellings of timeless classics are not always a hit, but this one is! If you are an elementary teacher, grandparent, parent, aunt, uncle, whoever, buy this book!
The illustrations add to the hilarity. If you're tired of the same old same old, get your kids It's Not Jack and the Beanstalk. Trust me. You'll thank me.
Author Josh Funk
Like Jack, Josh Funk loves telling his own stories. He is the author of the popular picture books 
Lady Pancake & Sir French Toast
 and its sequel, 
The Case of the Stinky Stench
, illustrated by Brendan Kearney; 
Dear Dragon
, illustrated by Rodolfo Montalvo; and the upcoming 
How to Code a Sandcastle 
illustrated by Sara Palacios in partnership with Girls Who Code. Josh lives in New England with his wife and children. Learn more about him at 
www.joshfunkbooks.com
, and follow him on Twitter @joshfunkbooks.
Illustrator Edwardian Taylor
Edwardian Taylor currently works as a visual development artist and character designer for TV and animation feature film. His work can also be seen in mobile games, films, and commercials. He is the illustrator of the picture book Race!, written by Sue Fliess. Edwardian lives in Texas with his partner, their three dogs, and seven chickens. Learn more about him at www.edwardiantaylor.com, and follow him on Twitter and Instagram @edwardiantaylor.
Giveaway
Thanks to Two Lions, one of my readers can win a copy of IT'S NOT JACK AND THE BEANSTALK. Open to the US only and ends 10/15