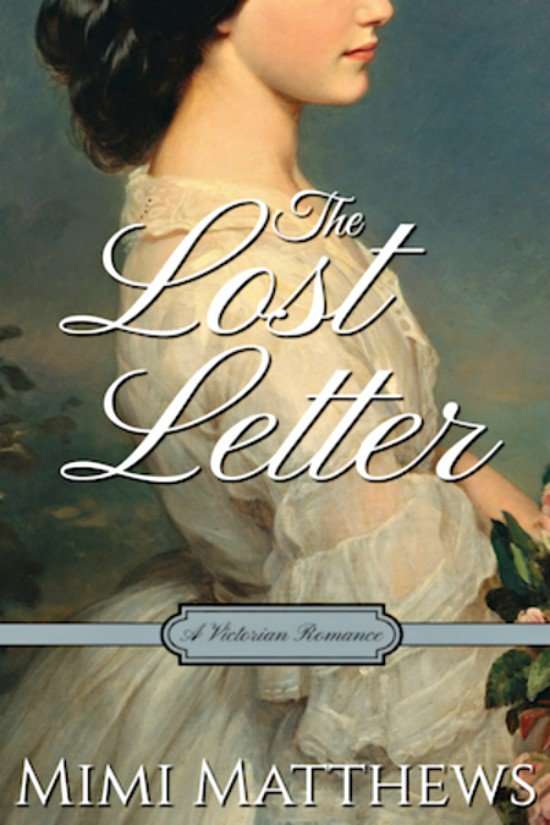 I received a copy of The Lost Letter free for an honest review. All opinions are mine.
The Lost Letter
A Victorian Romance
A Proud Beauty
Society beauty Sylvia Stafford is far too pragmatic to pine. When the tragic death of her gamester father leaves her destitute and alone, she finds work as a governess in a merchant's household in Cheapside. Isolated from the fashionable acquaintance of her youth, she resigns herself to lonely spinsterhood…until a mysterious visitor convinces her to temporarily return to her former life—and her former love.
A Scarred Beast
Colonel Sebastian Conrad is no longer the dashing cavalry officer Sylvia once fell in love with. Badly scarred during the Sepoy Rebellion, he has withdrawn to his estate in rural Hertfordshire where he lives in near complete seclusion. Brooding and tormented, he cares nothing for the earldom he has inherited—and even less for the faithless beauty who rejected him three years before.
A Second Chance
A week together in the remote Victorian countryside is the last thing either of them ever wanted. But when fate intervenes to reunite them, will a beastly earl and an impoverished beauty finally find their happily-ever-after? Or are some fairy-tale endings simply not meant to be?
My Review
If you're a lover of Victorian Romance, you've got to add The Lost Letter to your TBR piles! I read this book really quickly because I just didn't want to put it down. As is often the case, a misunderstanding has kept Sylvia and Sebastian apart for over three years. After an intensive hunt, Sebastian's sister finds Sylvia and convinces her, by stretching the truth, to return to Sebastian's home with her.
Sebastian is less than thrilled, to put it mildly, when they show up. He's kept himself in seclusion in the years since his time during the war left him scarred horribly. But the more time that passes, the more Sebastian realizes Sylvia is tougher than he thought. She doesn't run away from his scars. In fact, she embraces them. As Sylvia and Sebastian start to spend more time together, they realize that letters the two exchanged during Sebastian's time in the war were "lost."
I love Sebastian and Sylvia. They are such well-written characters. The story is fast-paced and will keep you reading. So much happens in a short span of time, but when you realize their love has never stopped, it is very believable. You're going to love The Lost Letter!
About the Author
Mimi Matthews is the author of The Pug Who Bit Napoleon: Animal Tales of the 18th and 19th Centuries (Pen and Sword Books, November 2017) and A Victorian Lady's Guide to Fashion and Beauty (Pen and Sword Books, July 2018).  She researches and writes on all aspects of nineteenth century history—from animals, art, and etiquette to fashion, beauty, feminism, and law.
When not writing historical non-fiction, Mimi authors exquisitely proper Victorian romance novels with dark, brooding heroes and intelligent, pragmatic heroines.  She is a member of Romance Writers of America (PAN), The Beau Monde, Savvy Authors, and English Historical Fiction Authors, and is currently represented by Serendipity Literary Agency in New York. Her debut Victorian romance The Lost Letter was released in September 2017.
In her other life, Mimi is an attorney with both a Juris Doctor and a Bachelor of Arts in English Literature.  She resides in California with her family—which includes an Andalusian dressage horse, two Shelties, and two Siamese cats.
Follow Mimi: Website |  Facebook | Twitter