Today is all about STAR WARS, people! Not only do we have a super, delicious roundup of STAR WARS treats for STAR WARS day, but also we have coloring pages, activity sheets and 5 reasons to see SOLO! If you're on social media at all, you know all about STAR WARS day, right? May the 4th. You know. May the 4th Be with You!
Are you having a STAR WARS marathon today? You should be!
Here's a roundup of some STAR WARS themed treats you can make to celebrate this day!
Star Wars Treats
Chocolate Chewbacca Donuts from Seeing Dandy
Star Wars Snack Mix from See Vanessa Craft
Rebels Inspired Popcorn Balls from Dirty Floor Diaries
Star Wars Rice Krispie Treats from Mom Endeavors
Princess Leia Inspired Bun Cookies from Mrs. Kathy King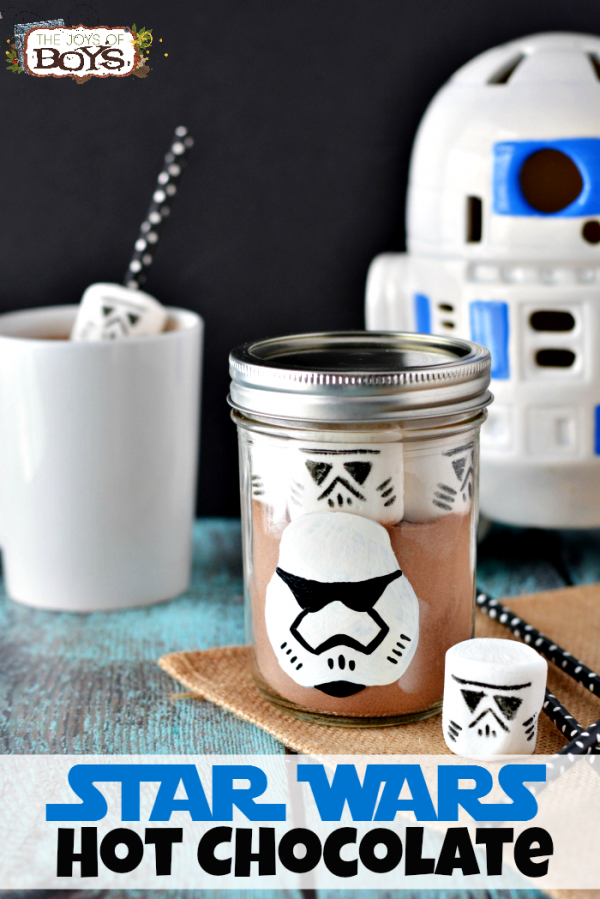 Star Wars Hot Chocolate from The Joys of Boys
Yoda Cupcakes from Arts and Crackers
Chewbacca Snack Bars from All Because She Saved
Easy Star Wars Oreo Tie Fighter from MomStart
Stormtrooper Ding Dongs from The Tip Toe Fairy
SOLO: A STAR WARS STORY
Board the Millennium Falcon and journey to a galaxy far, far away in SOLO: A STAR WARS STORY, an all-new adventure with the most beloved scoundrel in the galaxy. Through a series of daring escapades deep within a dark and dangerous criminal underworld, Han Solo befriends his mighty future copilot Chewbacca and meets the notorious gambler Lando Calrissian, in a journey that will set the course of one of the Star Wars saga's most unlikely heroes.
Official Trailer
Make sure you've read THIS POST:  Breaking Down SOLO: A STAR WARS STORY Official Trailer Breakdown
Follow
Like STAR WARS on Facebook: https://www.facebook.com/starwarsmovies/
Follow STAR WARS on Twitter: https://twitter.com/starwars  
Follow STAR WARS on Instagram: https://www.instagram.com/starwars/ 
#HanSolo