If your plain white walls could talk, they would beg for you to put up some colorful decorations. Your personal style is exciting and charming, so you should apply all that charisma to your home. Put up some beloved family photographs, hang up an antique mirror or better yet, use it as an excuse to bust out your craft supplies and make delightful décor with your own two hands. Try these crafts that will add personality to your empty walls.
Crafts That Will Add Personality to Your Empty Walls
Do You Like to Craft with Yarn?
Bright bunting banners can make the most basic hallway feel celebratory, so grab a crochet hook and start making these festive adornments. You can find the easy pattern on the website Yarnspirations, a one-stop shop for all your crocheting, knitting and crafting desires. Many of their patterns are absolutely free and easy for you to download, including the instructions for the bunting banner.
They also have great prices on Caron yarn in gorgeous shades like lemonade, robin's egg, persimmon, gold, plum wine and orchid — and if you sign up for a subscription, you can save fifteen percent off your purchase.
On days when you don't feel like working with crochet hooks, you can make a monogrammed string art piece by printing out a large letter, nailing its outline onto a wooden plaque and then wrapping it in leftover Caron yarn. Lightly pull off the paper to reveal the pattern, tie your yarn around one of the heads and start looping it around the nails until it looks like an explosion of color.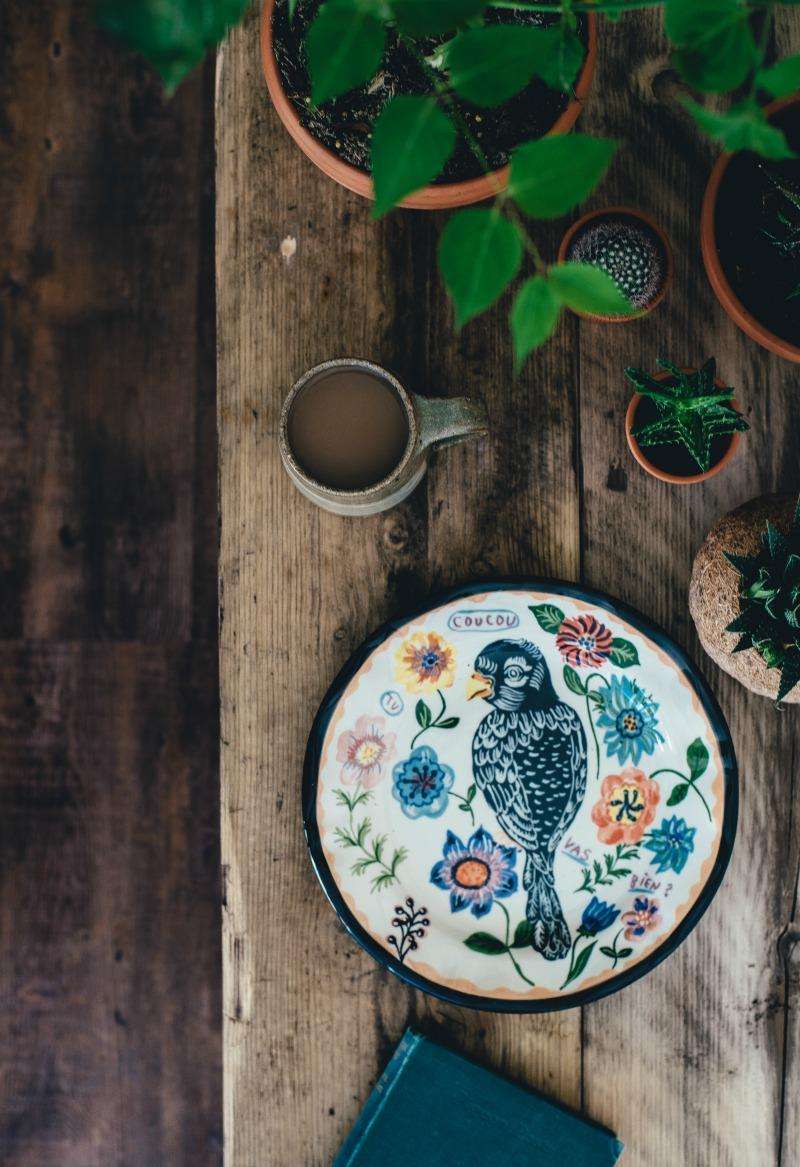 Do You Prefer to Work with Thread?
Needlepoint is a craft of patience that can feel daunting at first but is ultimately rewarding when the final steps come into place. If this quiet hobby suits your fancy, you should make a delicate floral embroidery hoop art piece with a lovely statement in the middle to place up on your wall. The activity has a reputation for being old-fashioned, but your needlework doesn't have to feel dated. Make modern designs based on movie quotes, song lyrics, celebrity faces or your favorite pieces of pop culture.
Do You Want to Get Messy with Watercolor?
You should make a watercolor phrase art piece to add a spot of beautiful color to your wall, along with a motivational quote, funny inside joke or sassy saying that you would love to see every day. Find the phrase that you want and print it out in a large font, then take a piece of fresh white paper to trace the words in art masking fluid. Once the masking fluid is tacky, tape the paper to a flat surface and start painting with your watercolors. When the paint is finished drying, pull off the masking fluid with your bare fingers and reveal crisp white words.
Unless you just moved into a new space and have yet to unpack the boxes, your walls shouldn't be completely bare. Show off your magnificent creativity by covering bare walls with these crafts that will add personality to your empty walls.