How long we have waited. Patiently checking social media for updates. Led on by The Russo Brothers. Our wait has finally paid off. In one fell swoop, we got a poster, trailer, and a name: AVENGERS ENDGAME.
I've been wanting to do trailer reaction videos for a while, and I finally took the plunge with CAPTAIN MARVEL earlier this week. I was a lot more comfortable doing this one, and I know it'll get easier! Watch the trailer and my reaction video. Did you react the same as I did? I think a lot of us did because my buddy Amanda put together a compilation of several of us bloggers reacting to the trailer. You'll see we all have all the feels!
Avenger's Endgame Official Trailer
Part of the journey is the end…..
My reaction video!
Bloggers react to Avengers 4 Trailer
Alright, so now you've seen our reactions. How did you react?? What do you think? Let's break the trailer down a bit.
Avengers Endgame Trailer Breakdown
Hey, I'll be the first to admit that I'm not an expert on the Marvel comics at all. I read all of the time, and I wish I had time to read everything! Since I don't, I rely on other experts, like some of the gals above, to apprise me of details from the comics.
Iron Man and Nebula
Is that the saddest speech you've ever heard? I'm not even Team Iron Man, and my heart was breaking! "When I drift off, I'll dream about you. It's always you." Man! That rips me to pieces!
So, later in the trailer we see Nebula, and I'm guessing she and Tony are together on her ship. The colors in the scenes are very similar, and I don't know how else Tony could have gotten off of Titan.
My heart is wrecked for Nebula too because she's lost her sister whom she loved completely. She would have done anything for Gamora. I guess we'll see.
MarvelStud10s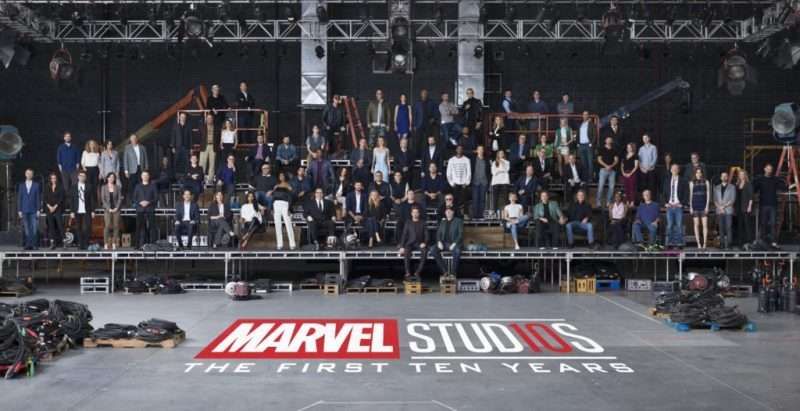 Even though we have known this movie is the end…the culmination of years of interconnected movies…seeing that logo get dusted or turned to ash…that really shows the finality of this amazing ride we've been on.
Thanos in the field
That creeped me out! Then I heard Ashley talk about Farmer Thanos which is apparently in the comics, so if you read the comics I'm sure you know more than I do! It looks like a creepy scarecrow Thanos to me!
Cap and Black Widow and Hulk
Okay, who else can't handle seeing Steve cry? If you can, you've got a heart of stone. Just sayin. Then Bruce is apparently looking at the missing on his screens because Peter Parker comes up on one, and they don't know where Scott is.
But did you notice Shuri is among the missing?! Nooooooo! Oh, and so is Cap's beard!!! Say it ain't so.
Then we get a brief glimpse of Thor…where is he? Why is he dressed like that?
Then while Steve is talking, he says, "We lost friends. We lost family." And then who do we see?
Hawkeye (er Ronin)
Again, I got a little background on Ronin from Tessa during our trip to THOR: RAGNAROK. In the comics, Hawkeye loses his family (maybe that's why at the exact moment Steve is saying we lost family, Hawkeye AKA Ronin appears on screen). He's going to be a very different man from this point on. I'm sure my friends who ready the comics will be talking more about what they think is going to happen there.
The shattered A
So the Avengers symbol is coming back together! I think that is a sign of hope! The title of the movie: AVENGERS ENDGAME definitely takes us back to INFINITY WAR and Doctor Strange. He knew/knows the end. He saw it in his trip through time. I just can't wait!
Ant-man
Hallelujah and thank you, Lord, for comic relief! "We met a few years ago in Germany at the airport…." Hilarious!
I am SO ready for it to be April 26, and I'm sure you all are too! For INFINITY WAR, I did a post a week of the Marvel movies you would need to watch in order to be caught up and ready to see it. Now we've got a few more movies added, so you're gonna have to get started now! Serious. Watch IRON MAN this week and go from there.
Lists, lists, and more lists!
If you need all the lists, my buddy Patty has several! She's got them in order of release, chronological order, a beginners guide, and a just the basics list! Stop over and grab her lists!
I'm linking my Movies to Watch before INFINITY WAR post here too since we did a bunch of fun and yummy recipes to go along with a lot of the movies! Go back to that post, and you'll see links to the first 18 movies. Go to those movie links for all the fun stuff!
Keep following along on my blog and the ones I've linked to! We're going to have lots more to share with you as info becomes available!
AVENGERS: ENDGAME comes to theaters April 26, 2019.