STORM BOY is now available on DVD. Based on the beloved book, STORM BOY is a timeless story of an unusual and unconventional friendship.
I received a free copy for review.
Storm Boy
A beautiful and contemporary retelling of Colin Thiele's classic Australian tale. 'Storm Boy' has grown up to be Michael Kingley, a successful retired businessman and grandfather. When Kingley starts to see images from his past that he can't explain, he is forced to remember his long-forgotten childhood, growing up on an isolated coastline with his father.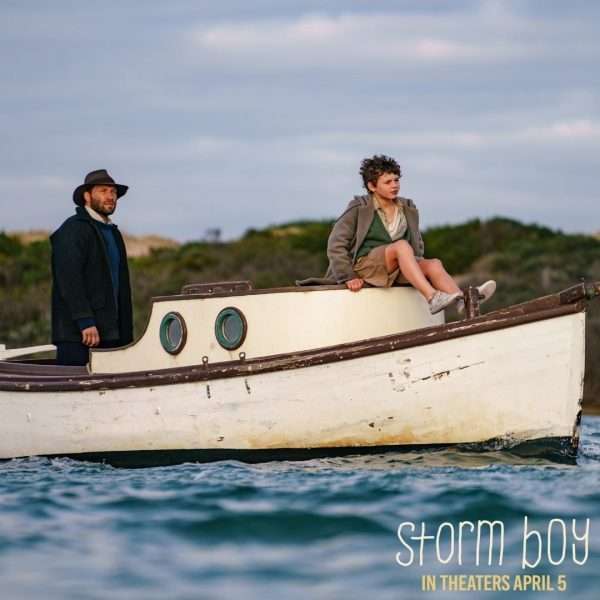 He recounts to his grand-daughter the story of how, as a boy, he rescued and raised an extraordinary orphaned pelican, Mr Percival. Their remarkable adventures and very special bond has a profound effect on all their lives. Based on the beloved book, STORM BOY is a timeless story of an unusual and unconditional friendship.
My review
STORM BOY is such a wonderful movie. I have never heard of the book, so I had no idea what to expect except from what I'd read in the synopsis. The movie starts sort of slowly, so younger viewers may have a hard time staying interested. But really, I think this is a movie for older children due to some of the subject matter.
I love the bond that "Storm Boy" formed with the pelicans and how much he learned from caring for them. The acting in this movie is so good. You really feel as if you're watching someone's real memories. And, of course, Geoffrey Rush is amazing no matter what he is in. Though his role is minor, he is the story teller, and that is always in the back of your mind.
This movie has some real sadness in it, so I recommend that you view it before your child. You know your children best, and you'll know if they can handle the subject matter or not. I really enjoyed it, and I think you will too.