London is packed with tourist attractions, green spaces and famous landmarks. However, the hustle and bustle of the capital can become overwhelming after a while of living there. Between overcrowded tube stations and noisy city apartments, it's only natural to crave some countryside air from time to time.
Enjoy a change of scenery and take a day trip to one of these brilliant places!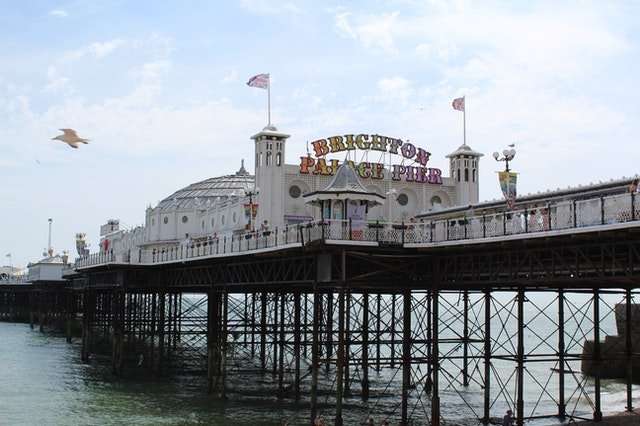 Cambridge
Catch a train traveling to Cambridge and enjoy the magnificent architecture around the small city. Admire the world-famous university and talk to some of its current scholars for a taste of Cambridge life.
Punting is a national pastime of Cambridge and is a brilliant way to enjoy the river and see the city. You don't need to work your arm muscles either; there are professional punters to help you along the river.
Visit the botanic gardens and experience the vast foliage of Cambridge's unique woodland parks. Or, hire a bicycle to blend into the local Cambridge students and ride through the city.
Southend-on-Sea
If you fancy a traditional British beach holiday, visit Southend-on-Sea. It is home to the longest pleasure pier in the world and has a whole host of amusement rides for you to try. Eat fish and chips on the beach, drink a cocktail at sunset and relax into the easy-breezy beach life.
Stay in a rustic beachfront hotel for an authentic Southend-on-Sea experience. You could even indulge in a full English breakfast at the start of your day.
South Coast of England
Brighton, Portsmouth and Southampton are some of Britain's most treasured coastal towns. Visit the historical attractions, pebble beaches and enjoy a nice change of pace. Portsmouth is home to an impressive harbour, which is the principal base for the royal navy.
Visit the HMS Warrior floating museum to learn about the world's first iron-hulled warships. You can step inside the captain and crews restored quarters for a real taste of what life was like in 1860 on the seas.
Or, if you want a little bit of glamour, go for a tea at the Emirates Spinnaker Tower on the waterfront at Gunwharf Quays. You can see up to 23 miles from the tower's observation deck and eat cupcakes in the clouds.
Take a trip to Brighton and visit the vast array of independent shops in the lanes. Brighton is home to some glorious pebble beaches and Instagram-worthy brunch spots.
Oxford
If you want to get out of London but stay in the city life, check out Oxford. Enjoy an indulgent dinner and stroll around the beautiful university buildings. Take a university tour by one of the current students to learn about the city's history and famous scholars.