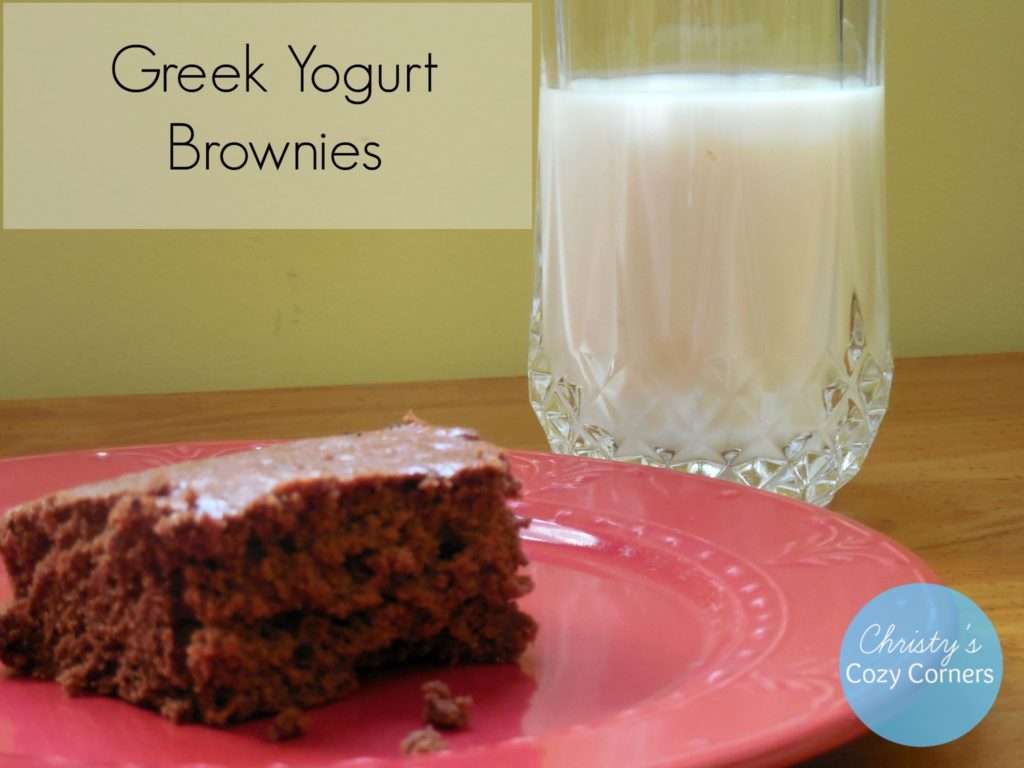 Brownies are definitely near the top on my favorite dessert list. They can be made in so many ways. With chocolate chunks, various nuts, or a combo of chocolate and nuts. You can make them as blondies. You can make them cake-like or ooey-gooey like. You can make them as a base to a different dessert (cheesecake with brownie crust, anyone?). You can even make them with Greek yogurt!
I've made Greek Yogurt Brownies plenty of times. Although I can't honestly say that you can't tell the difference, I've never had complaints (from myself or others!). Plus, as shown above, brownies are very versatile. Greek Yogurt Brownies are more cake-like than ooey-gooey like, but they are still pretty sticky (a texture I've always associated with brownies). They're delicious, and, although I wouldn't classify them as "healthy," they are definitely a healthier option than traditional brownies, especially if you're watching your fats.
Preheat oven to 350 degrees.
In a large mixing bowl, cream together 1 cup of nonfat plain Greek yogurt, 2 cups of sugar, 2 tsps vanilla extract, and 4 large eggs.
In a separate bowl, mix ½ tsp baking powder, 2/3 cup unsweetened cocoa powder, … Read more...