Dietary Tips for Treating Eczema Effectively
Eczema is a type of skin condition that causes irritation, itching, rashes and oozing blisters. It also leads to leathery patches of skin over time. Being aware of how to manage eczema is essential for improving your health and wellbeing as well as boosting your confidence.
While some people may be skeptical about the link between specific foods and eczema outbreaks, there are many individuals who have discovered that certain foods worsen their symptoms and others that help to minimize flare-ups. Knowing the foods that affect your skin and body can make it easier for you to control your condition.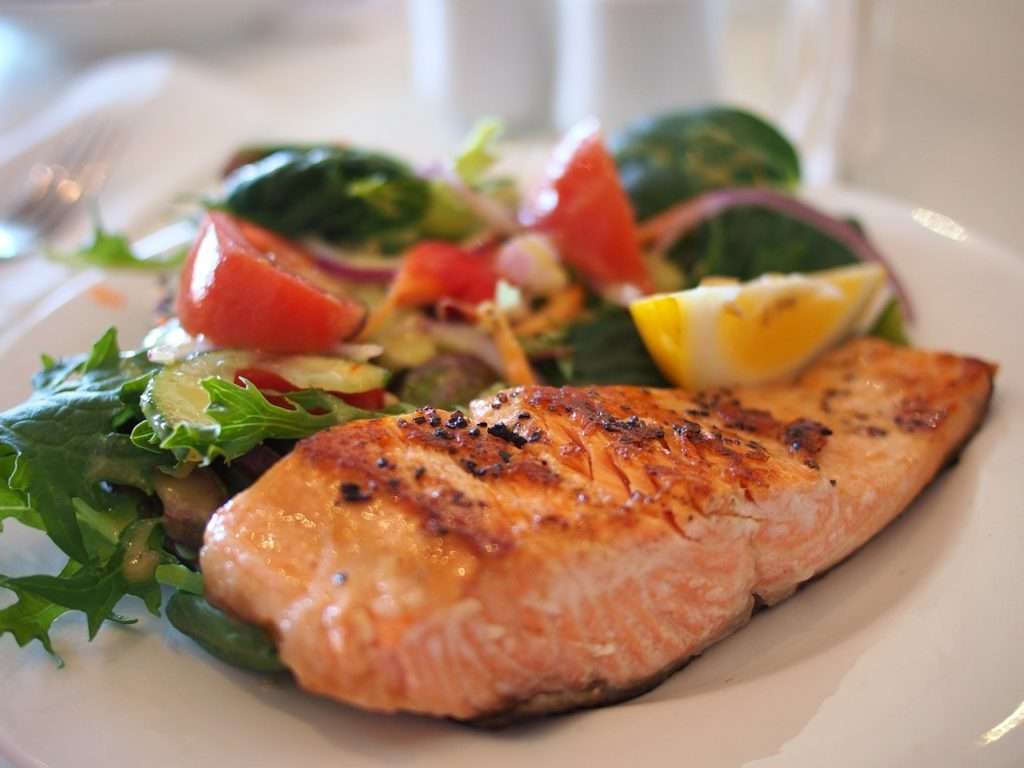 Eliminate Trigger Foods
People's bodies react to food in different ways and there are some foods that might irritate some individuals more than others.
Figuring out the foods that may aggravate your eczema involves experimenting. An elimination diet for a couple of weeks will make it easier for you to identify food allergies and cut out the items that cause allergies.
Get rid of well-known food allergens like dairy, eggs, seafood and wheat for at least two weeks. Gradually reintroduce items back into your diet to see if any of them trigger a flare-up.
Remove Dairy Products
People who suffer from eczema are often affected by dairy. The protein molecules that are found in dairy products are hard to digest and dairy also has a high acid content that can make eczema symptoms worse when consumed in large portions. Find alternatives for your eczema diet such as goat milk that can serve as healthy substitutes for cow milk.
Cut out Gluten and Stimulants
Grains that are regarded as high glycemic such as pie, cake, processed cereals, white flour and rice create a sugar rush that can cause hormonal imbalances. You are more likely to exhibit eczema symptoms if you are allergic to gluten.
Avoid gluten that can trigger eczema and attempt an elimination diet if you are not sure about whether you have an allergy. There are plenty of gluten free options available today.
Highly stimulating drinks like fizzy drinks and coffee can increase stress levels. Chronic skin issues are linked to stress levels that need to be managed through exercise, diet and relaxation.
Avoid Alcohol, Sugar and Processed Food
Keep away from alcohol, sugar, fried and processed foods. Unhealthy fats and foods that contain a lot of chemicals or sugar are not recommended for a healthy daily diet. Such foods can cause inflammation that contributes to flare-ups. If you like to indulge in sweet treats, consider substitutes such as dark chocolate and fresh fruits.
Consume Omega-3
Foods that are rich in omega-3, the essential fatty acid, are effective for healthy skin. They help with the growth of new skin and reduce inflammation. Sources include flaxseed oil, sunflower seeds, sesame, nuts and salmon. You can also get your nutrients from supplements along with your natural food sources.
Probiotics
Probiotics strengthen the immune system and promote a healthy digestive tract. They reduce inflammation and produce antibodies to prevent the body's poor reaction to allergens. Increase your consumption of probiotics with options such as yoghurt that contains live cultures.
Fiber and Hydration
Constipation causes the body to get rid of toxins through the skin.
High fiber diets prevent constipation and you can get your daily intake through complex and healthy carbs like seeds, nuts and vegetables.
Drink enough water for good hydration, healthy skin and to remove toxins.