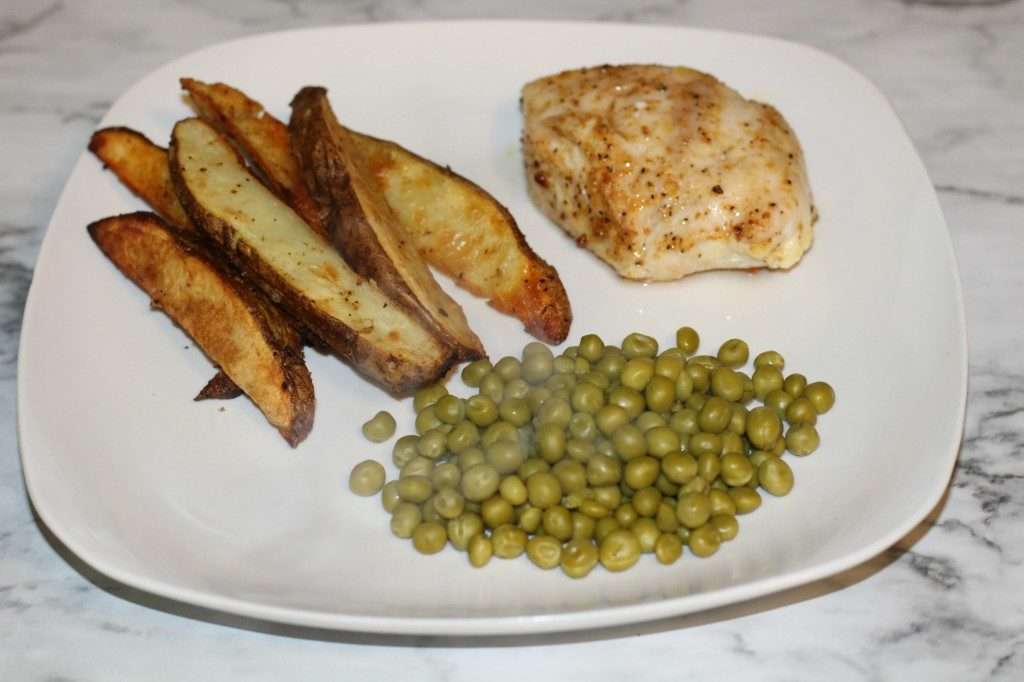 Easy Chicken and Potatoes Sheet Pan Dinner
I am all about easy preparation when it comes to cooking. Who has the time for multistep meals? Plus, we rarely eat at the same time! I am all about the convenience now. This is quick, convenient, and healthy! I'll admit that a lot of times I buy freezer ready stuff like coconut shrimp or frozen ravioli. I guess those aren't too bad for you really, but I'm not about to make coconut shrimp from scratch when it's so yummy from the freezer!
Anyway, this is so easy to make and so yummy to eat! I only used 2 ingredients other than the chicken and potatoes, but you can use whatever mix of spices you want.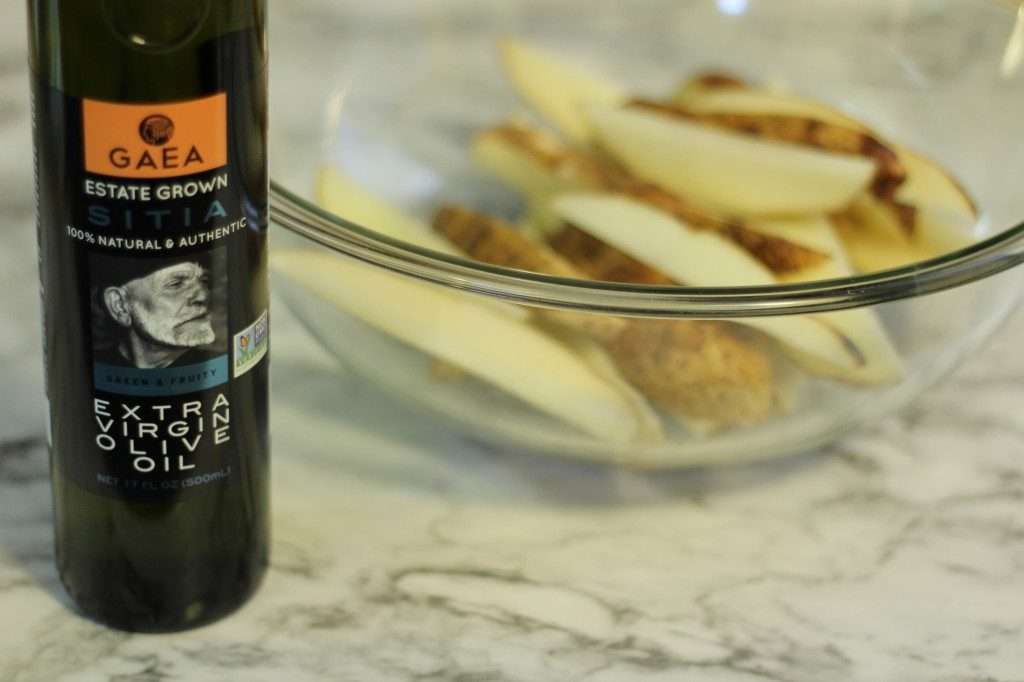 Potatoes and Extra Virgin Olive Oil
How many people to you have in your family? Do they each eat an entire potato? If yes, cut up one potato for each person…or more if you want….or less if you have little ones. Figure it out! I set the oven to 450° cut each potato into at least 8 pieces. You don't want them to be too thick, or they won't be crispy.


I tossed them in 2 tablespoons of Gaea EVOO and a teaspoon (or a little more or a little less..figure it out!) of Tastefully Simple Seasoned Salt. Like I said, you can use whatever spices you want, but this is so convenient because it's 2 ingredients! Once the oven is preheated, put them in and cook them for 15 minutes. While they're cooking, prep the chicken by tossing it in the same 2 ingredients in the same amounts. Depending again on how big your family is and how much they eat, that's how many chicken breast halves you'll need. The packages are always weird where one breast is huge and the other smaller, so I make a big one and a small one. My daughter and I split the big one and my son eats the smaller one. It all works out.
The chicken
When the potatoes have cooked for 15 minutes, take them out and lower the oven temp to 425°. Flip the potatoes over and scoot them to one side of the pan. Put the chicken on the pan and cook this for about 20 minutes more. The internal temperature of your chicken should be at least 165°.
The chicken was so moist and the fries were really crispy, and the whole thing was delicious! This easy chicken and potatoes sheet pan dinner is such a simple meal, and your family will love it.
Pin Me