World Book Day and Children's Books
Sesame Street: 5 Little Rubber Duckies (Studio Fun; ISBN: 9780794441197; $11.99; 12 pgs) is educational fun for little ones 2 and up, as they learn their numbers with Elmo and friends!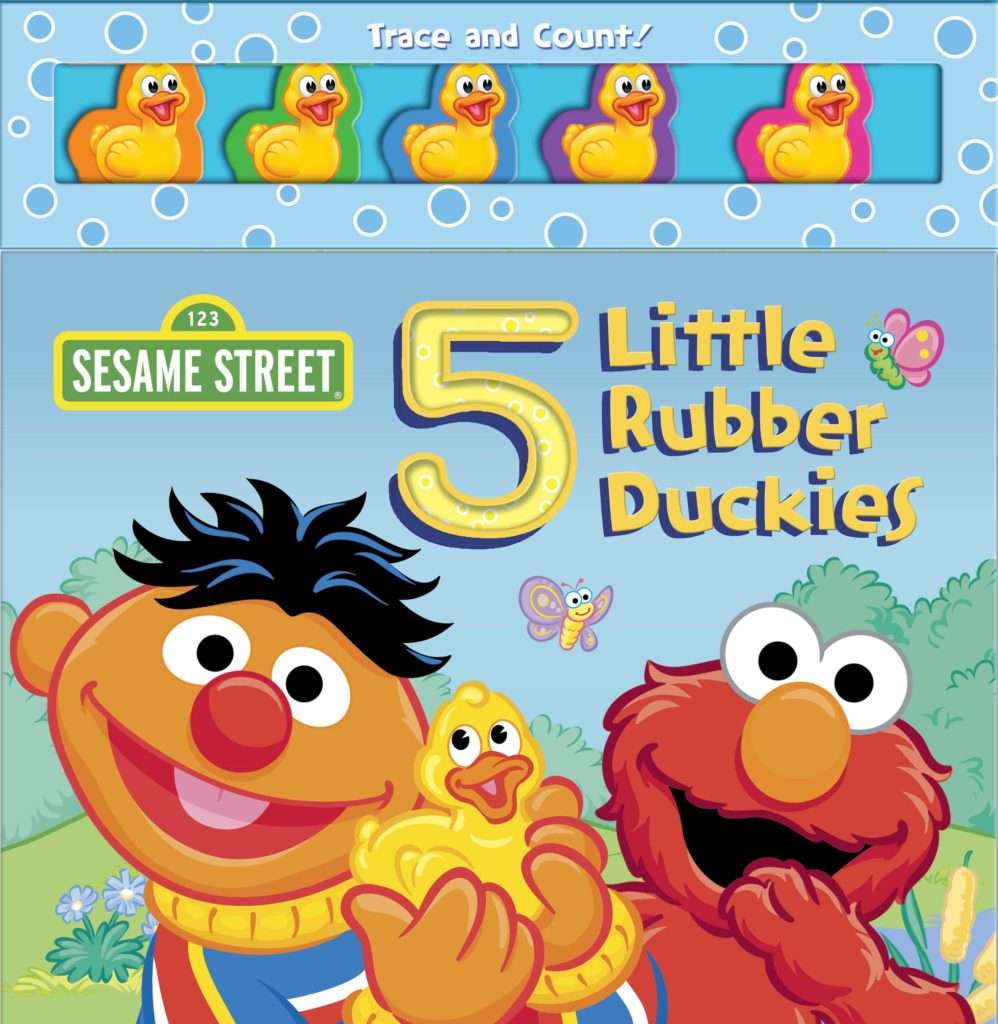 Join Ernie and his friends on Sesame Street as they try to find five little rubber duckies in this fun, hands-on board book! With touch and trace elements perfect for little hands and plastic duckies to push and count along, this book is the perfect story time activity for early learners. Also available in Spanish (5 Patitos de Hule)!
Purchase Sesame Street: 5 Little Rubber Duckies
In 10, 9, 8…Owls Up Late! (Silver Dolphin; ISBN: 9781684121847; $9.99; 26 pgs; Ages 3-5) ten little owls are playing in a tree, hopping and hooting happily. But Mama Owl calls from down in the nest, "It's bedtime now; it's time to rest." Peek through the pages and spot the mischievous owls in this fun counting book, perfect for bedtime! Featuring fun rhyming text, funny illustrations and peek-through die-cut pages.
Purchase 10, 9, 8…Owls Up Late!