The history of Greek food is fascinating!
Every country in the world has its own cuisine. Each country has its own unique dishes and specialties, not to mention the varying spice palette. Also, each country is known for a very specific dish. Italy is known for its spaghetti and pizza. China is known for its various noodle dishes and rice. India is known for its vast use of curry. Basically, every culture has a specific type of food. Many places have a cuisine that is a fusion of other places.
One part of the world that has an incredibly notable history with their cuisine is Greece. When most people think of Greek food, they think of gyros and Greek salads, but there is so much more to it than that.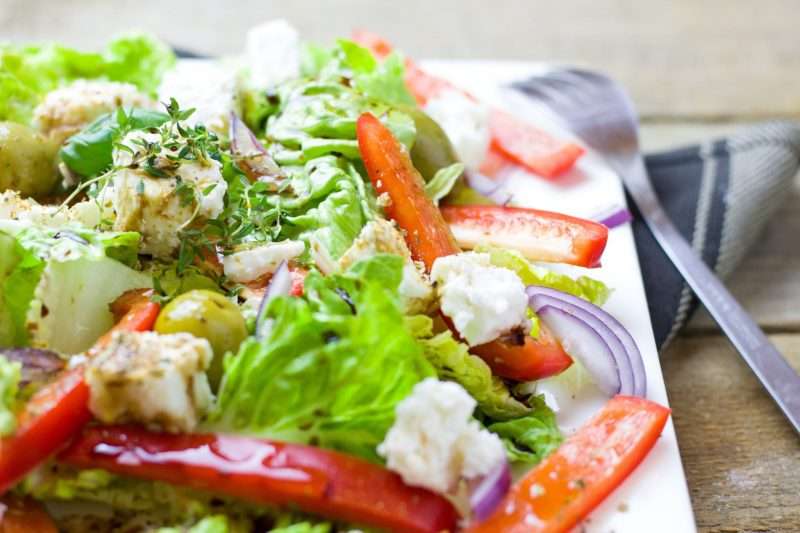 All about Greek food
If you have an interest in cooking Greek food, learning about the history of Greek cuisine, or the history of vegetarianism, this is the article for you. Here you will find all of that information and much more.
History of Greek food
For many centuries, Greek cuisine consisted of four main ingredients; bread, olives, olive oil, and wine. Now, more ingredients have been added to round out the flavor palette. The vast majority of food consumed in Greece is organic, locally grown and produced foods.
The most farmed foods are fruits, nuts, legumes, oils, vegetables, and cheeses. Greece's most common spices used are basil, oregano, garlic, thyme, and mint. The most commonly used vegetables are zucchini, eggplant, and legumes. As for the most common meats, lamb and goat are the most common for festivals and holidays, but beef, pork, and poultry are also quite common and plentiful.
Fine wines are found everywhere in Greece, the national liqueur is ouzo which is an anise-flavored liqueur. Wild grown greens and herbs are a popular additive for many dishes.
Vegetarian movement
Many popular dishes include lamb, beef, or chicken, but Greece is part of the founding vegetarian movement.
Pythagoras
The vegetarian movement dates all of the ways back to Pythagoras who was born on the Samos island in 580 BCE. He was the first vegetarian of note from the West. It was his belief that all living creatures have a soul and that at death, every creature is reincarnated into a different creature.
He believed that an animal may be reincarnated as a human a vice versa. It was his thought that a person's soul would become sullied or darkened by the consumption of the meat of another living creature. He also believed that it was entirely unhealthy to consume meat and that the consumption of meat sparked an unhealthy anger which was the cause of wars being started.
Plato
Later, Plato became quite influenced by Pythagoras in relation to eating meat. It is unclear in history exactly what Plato's diet consisted of, but he was a defender of animals.
Unlike Pythagoras, however, Plato believed that the only being with a soul is humankind. He believed that the world is meant to be ruled by humans, but that animals are to be respected and cared for.
In his story, The Republic, the character Socrates was very vehement that the ideal city is a vegetarian one because meat is a luxury and only leads to war and decadence. One of Plato's students, Aristotle disagreed entirely with his mentor in regard to animals and the consumption of their flesh.
Zeno
Zeno, the founder of Stoicism did not believe that animals deserved any kind of respect from humans or even other animals. It was his belief that women are less than men and that some people are born for no other reason than to be a slave. In short, he was not a particularly accepting person. Still, he did not partake of meat in his diet. Instead, he existed solely on bread, water, and honey.
In Ancient Greece, vegetarianism was seen as a wonderful thing that generally provided a wholesome, peaceful, and healthy life. This is one of the reasons that meat was not common in Greek cuisine for an incredibly long time. During this period, meat was only available to the very wealthy because it was ridiculously expensive which is another reason it was not a common part of meals for the average person.
The first cookbook and some Greek cooking fun-facts
It is a little-known fact that the first cookbook was written by Archestratos in 330 BC. This food gourmet was Greek.
Another little-known fact is that the tradition of chefs wearing a tall white hat originated in Greece with the monastic brothers in the Greek Orthodox monasteries during the middle ages. These monks wore tall white hats to distinguish themselves from the other monks who wore black hats.
Cooking in Greece
Cooking in Greece has undergone many changes over the years and many of the ingredients that are used today were once unheard of. This includes bananas, tomatoes, potatoes, and spinach.
The term "fusion cuisine" is becoming increasingly popular in America where someone takes foods that are popular in two very different cultures and mixes them together to make something new. It is not a well-known fact that fusion cuisine has been happening for as long as humans have been traveling to different parts of the world.
Greece cuisine is a hotbed of fusion as they have been fusing their foods with those of other cultures dating back to 350 BC. They have incorporated ideas and recipes from Rome, Turkey, and others. Many of these additions were caused by invasions from each of the countries.
There you have it, a myriad of important details about Greek cuisine. Greece has a rich history in many regards. They were responsible for helping shape modern science, mathematics, and politics.
Now you know that they were also responsible for the very first cookbook and putting vegetarianism on the proverbial map. Food and cooking have always been important to the Greek culture and that tradition continues even today.
If you are interested in Greek food, you will definitely want to check out this website http://eliataverna.com/. You will find amazing things all revolving around Greek food. The internet has made learning incredibly easy with any amount of information on any conceivable topic right at your fingertips.