WAKANDA FOREVER! I want to shout it in the streets, but random passersby may look at me strangely. I'll give them a week to see BLACK PANTHER, and then I'm going for it! When you walk out of the theatre, you'll want to join me!
I'd heard great things about BLACK PANTHER from blog friends who attended the world premiere and walked the gorgeous purple carpet! The stars looked like Wakandan Royalty and rocked that carpet! So I knew walking into the theatre that I was going to be blown away. I wasn't disappointed.
BLACK PANTHER
After the death of his father, T'Challa returns home to the African nation of Wakanda to take his rightful place as king. When a powerful enemy suddenly reappears, T'Challa's mettle as king gets tested when he's drawn into a conflict that puts the fate of Wakanda and the entire world at risk. Faced with treachery and danger, the young king must rally his allies and release the full power of Black Panther to defeat his foes and secure the safety of his people.
My king. I'd totally be good with that. Chadwick Boseman is perfect as T'Challa, King of Wakanda. I can't even tell you how believable he is. He exudes royalty, but he is also a Superhero. He takes on his new role as King with his people behind him and the Warriors of Wakanda beside him.
Fun fact:
Marvel's Black Panther character made his debut in the comic book world in "Fantastic Four Vol. 1" Issue 52, published in 1966.
Women of Wakanda
These warrior women are the Dora Milaje ("adored ones"), and they are the personal bodyguards of the Black Panther. Watching them fight in BLACK PANTHER was crazy! They have mad skills! Danai Gurira's performance as Okoye, the general of the Dora Milaje, is incredible. I've loved her as Michonne on The Walking Dead for years. Seeing her take on this major Marvel Cinematic Universe role with such ease was spectacular. She is so talented!
Fun fact: 
Led by Danai Gurira's character, Okoye, the Dora Milaje security force features an international contingent of women from all over the world, including Florence Kasumba who returns to play Ayo, a character that first appeared in Marvel Studios' "Captain America: Civil War." The Dora Milaje were cast from a pool of actresses, stunt women and Broadway dancers so that each individual Dora could have specialized skills that they brought to the table.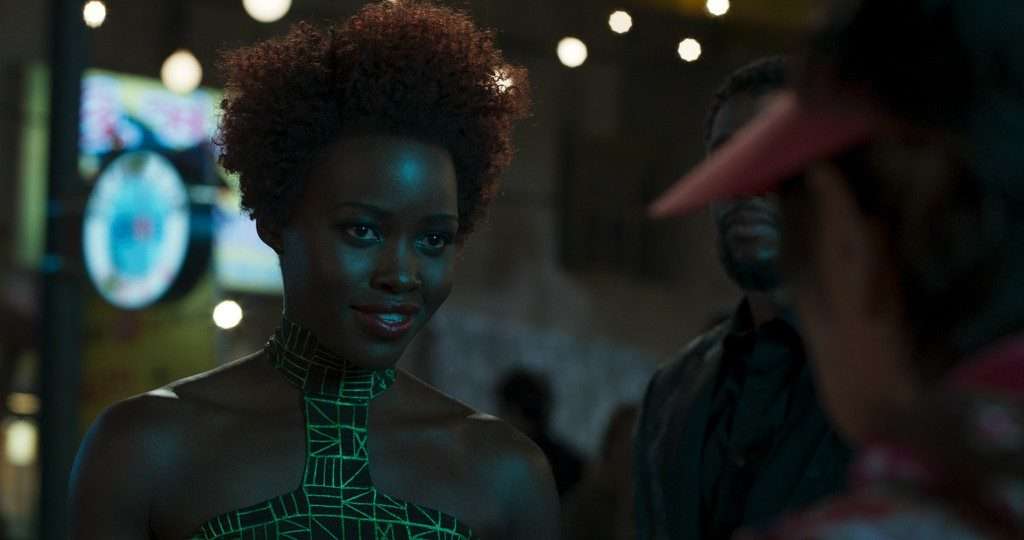 Then there is Lupita Nyong'o who plays Nakia, a Wakandan spy and T'Challa's former love. I love Nakia's passion for making her world and the world around her a better place. She uses her abilities to help others, and she's got high ideals that we should all want to follow. Her chemistry with T'Challa is palpable, and she is just magical to watch on screen.
But my FAVORITE woman of Wakanda is T'Challa's sister, Shuri. Letitia Wright, who plays Shuri, is a joy to watch in BLACK PANTHER. To say Shuri is smart is an understatement. This girl is a genius! She's created most of Wakanda's modern technology, and she designed T'Challa's Black Panther suits. She's a witty, smart-mouthed princess, and I adore her!
Watch this Kinetic Energy clip from the movie, and you'll get a glimpse of what I mean. She's phenomenal.
The "Bad Guys" and The "Good Guys"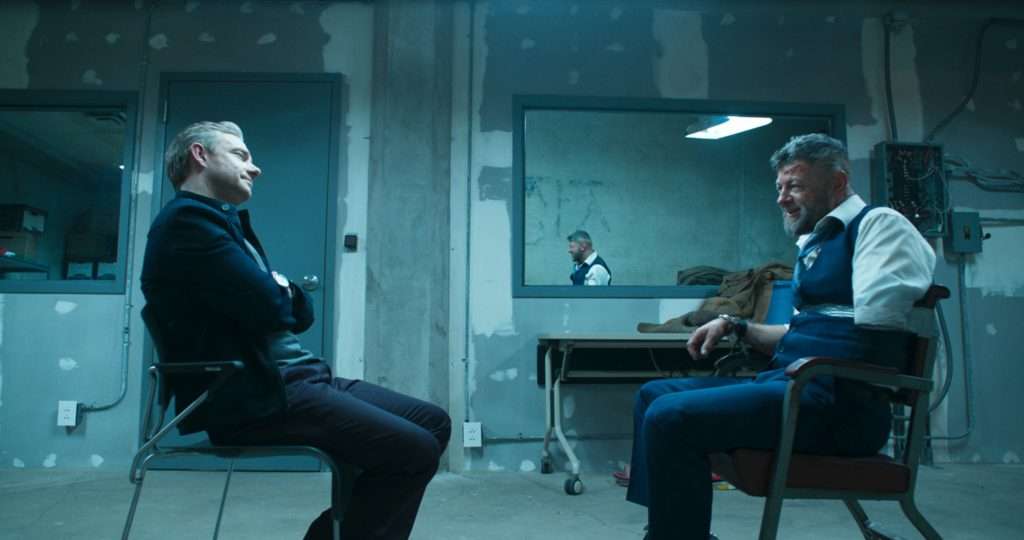 You know you've got to have bad guys when you're watching a Marvel movie. They play an integral part to any superhero story. Andy Serkis returns from AVENGERS: AGE OF ULTRON to play Klaue, the typical villain in BLACK PANTHER. I won't go into too many details because you might not have seen the movie yet…go see it! I will say that he plays an insane bad guy REALLY well!
For Klaue's bad guy, we've got good guy FBI Agent Everett K. Ross played by the incredible Martin Freeman (it's weird hearing him with an American accent!). He is going after Klaue when T'Challa, Nakia and Okoye get involved. I loved his character, and I love that he had a pretty big part in BLACK PANTHER.
Watch this It's a Set Up Clip for more on Ross and Klaue
And then we've got the atypical bad guy, Erik Killmonger, played by Michael B. Jordan. I felt like his motivations were right in this movie, but the way he wanted to go about achieving his goal were completely messed up. So, our good guy, T'Challa has to make some tough decisions where Erik is concerned. I loved the conflict between these two. I also love how Okoye's fierce loyalty to Wakanda played out in this part of the movie. She knows that decisions aren't always easy, and she makes the one she believes is right….until she realizes Erik's motivations aren't what they seem.
Fun Facts: 
The cast did the bulk of the fight work that will be seen on film. Chadwick Boseman, whose skill set includes a comprehensive martial arts background, knew what he was in for when he and all the other actors had to attend a "boot camp" to prepare them for the physical aspects of their roles.
Michael B. Jordan, who plays Erik Killmonger, spent about two and a half hours in the special effects makeup chair every day, while makeup designer Joel Harlow and three other makeup artists applied close to 90 individually sculpted silicone molds to his upper body. This "scarification" application process entails transferring each mold and then blending and painting them to match Jordan's skin tone. Each of Killmonger's scars represents a "notch" of his kills over the years.
Go see BLACK PANTHER!
If you've been following along with my Marvel Movies to watch before INFINITY WAR, you know that BLACK PANTHER is the one to watch right before INFINITY WAR on my list. Don't panic!! You can watch it twice! Believe me, you'll want to watch it at least twice! AND I will have different things to say about BLACK PANTHER that week…things about Wakanda and how it's setting us up for INFINITY WAR. Trust me.
Follow
Like BLACK PANTHER on Facebook: https://www.facebook.com/BlackPantherMovie
Follow BLACK PANTHER on Twitter: https://twitter.com/theblackpanther  
Follow Marvel Studios on Instagram: https://www.instagram.com/marvelstudios/
BLACK PANTHER is now playing in theatres everywhere!